Most individuals who stay overnight on their trip will need a "home away from home." Of course, there have always been businesses that handle this. However, Airbnb introduced a novel and intriguing twist to the market.
The primary concept is a house-sharing business that allows visitors to obtain cheaper lodging wherever they go.
Airbnb has been one of the most severely impacted platforms by the COVID-19. At the height of the epidemic, new reservations were down by 85 percent, but app use has steadily risen as nations loosen travel restrictions.
As the short-term rental market crashed in March, many Airbnb hosts in major cities shifted to long-term rentals in order to retain a consistent (though reduced) income. To retain hosts on the site, Airbnb recently introduced monthly stays, which are comparable to traditional rental services but do not need an annual rental commitment.
It's also a way for homeowners to earn extra money from their houses by sharing them with tourists. We've compiled facts and statistics about Airbnb's users, bookings, income, and value throughout the years. Enjoy reading…..
Airbnb important figures
Airbnb's revenue in 2020 was $3.4 billion, a 30% decrease year on year owing to the coronavirus pandemic.
Airbnb claims to have 150 million users, but this figure has not been updated since 2018.
In 2020, 193 million Airbnb reservations were booked, a 41% decrease from the 272 million in 2019.
Airbnb has nearly seven million listings, including four million hosts.
Airbnb overview
| | |
| --- | --- |
| Launch date | 11 August 2008 |
| HQ | San Francisco, California |
| People | Brian Chesky (CEO), Joe Gebbia (chief product officer), Nathan Blecharczyk (chief strategy officer) |
| Business type | Public |
| Industry | Vacation rental |
Facts About Airbnb
Brian Chesky, Joe Gebbia, and Nate Blecharczyk started Airbnb in 2008.
Airbnb has 31 offices worldwide.
Since its inception, Airbnb has welcomed 400 million guests.
Airbnb Interesting Facts
The typical Airbnb visitor in San Francisco stays for 5.5 days and spends up to $1,045 USD.
The most popular cities for Airbnb booking experiences are Tokyo, Paris, and New York City.
Scams account for 15.4 percent of the problems that Airbnb hosts encounter (e.g., host falsifies damages or demands extra money).
There has been a 120 percent rise in the number of senior hosts over 60 since 2017.
The average price per night for bookings on Airbnb is $80.
Seniors are the fastest-growing Airbnb hosts.
Senior ladies over the age of 60 are regarded as the finest Airbnb hosts.
In earthouses, about 100,000+ visitors arrive on Airbnb.
Brian Chesky and his roommates rented an air mattress on the living room floor, which gave rise to the term "Airbnb."
Airbnb Demographics
1. Airbnb has listings in over 191 countries.
Airbnb has a massive reach. The goal of the business when it was established in 2008 was to build a beautiful world where everyone can belong via healthy travel that is gratifying, local, genuine, inclusive, sustainable, and varied.
People enjoy Airbnb because their prices are very low in the United States, the United Kingdom, and even Athens, where a visitor can rent a place for $14 per night. Millions of individuals across the world are being enabled by technology to monetise their places and skills in order to become hospitality entrepreneurs.
The concept was well-received. Today, Airbnb is present in over 81,000 cities and 191 countries across the globe. It offers over 5 million lodging options and unparalleled access to local interests via 15,000+ handmade activities led by hosts.
2. Airbnb has about 150 million users.
In terms of user base, coverage, and income, Airbnb has gone a long way in the past decade. It had no bookings when it first debuted in 2008, and I can confidently tell there was no interest at the time.
Today, over 260 million visitors have booked and stayed in Airbnb homes across the globe. According to current data, Airbnb has roughly 150 million users spread across more than 65,000 cities. At any one moment, guests may book 1.9 million listings. It began modestly, but has expanded considerably since then.
The company's worth is constantly rising. With a current value of $32 and an anticipated increase to $38 this year in the first quarter of 2019, revenue is also on the rise. According to the most recent market forecasts, Airbnb's earnings may reach about 8.5 billion by 2020.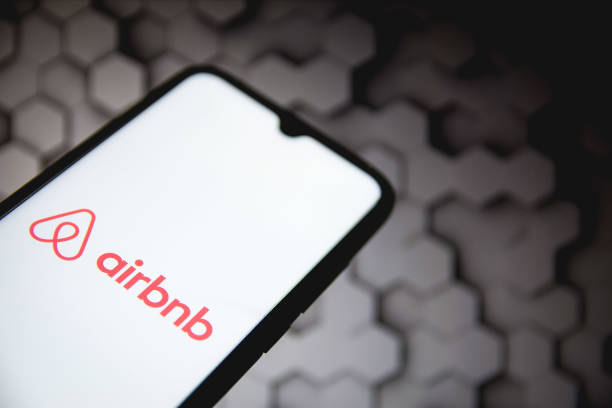 3. There are almost 5 million listings on Airbnb globally.
The present state of affairs is that Airbnb has over 5 million listings worldwide. In 2009, one year after its first debut in 2008, the business was just breaking even. See how far it's come with 31 offices across the world.
Here are the cities in the United States with the highest commercial Airbnb listings in 2016.
But wait, there's more. The postings began modest, but there are now 3,000 castles and 2,200 treehouses to surprise visitors. Airbnb offers the perfect offerings whether you've always wanted to sleep in a castle or a treehouse.
4. In 2016, 49 percent of Airbnb customers used it as a substitute for hotels.
According to a Morgan Stanley survey, 49 percent of customers of the home-sharing service used it as an alternative to a conventional hotel. This is an increase from 41% in 2015. Others report using Airbnb to replace bed & breakfasts, staying with friends or family, extended stay hotels, vacation rental sites, and corporate flats.
Another data discovered was that 19% of leisure tourists in 2016 utilized Airbnb in the previous 12 months, while 18% of business visitors did the same. This was projected to increase to 25% of leisure tourists and 23% of business travelers in 2017. This is a positive trend as the business grows in popularity with hosts and tourists.
However, the firm still has to improve its service to corporate travelers. These are the individuals who can afford to spend a lot of money on lodging. It is also estimated that business travel accounts for 70% of hotel nights in the US lodging sector. In 2016, Morgan Stanley estimated that Airbnb accounted for approximately 4% of conventional hotel demand. However, this figure is projected to increase to 6% in 2018.
5. 93% of Airbnb customers were pleased with the service.
According to the same Morgan Stanley research, 93 percent of visitors who used Airbnb in 2016 were pleased with the service they received. This is an increase from 90 percent in 2015.
User satisfaction with a home-sharing service will influence whether they utilize the service again or suggest it to others. Airbnb's knowledge has grown over time, with 62 percent of tourists in Germany and France knowing of the service, and 76 percent aware in the United States.
Twenty-five percent of those who are aware have utilized the service at least once. In 2016, the user frequency was 3.2 times per year, which was comparable to 3.3 times in 2015.
6. Because of the low cost, 53% of tourists choose Airbnb.
Because Airbnb is less expensive than conventional hotels, it's only logical that some tourists would choose the less expensive alternative to save money on their vacation.
According to Morgan Stanley research, 53 percent of respondents use Airbnb to save money. 30 percent use it because of the location, 33 percent use it for the genuine experience, and 28 percent use it because it is simple to use.
7. Gangneung is predicted to be the most popular Airbnb destination in 2018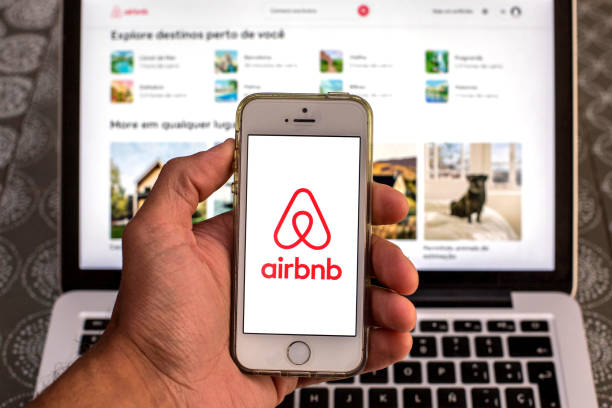 With the 2018 Winter Olympics taking place in Pyeongchang, South Korea, Gangneung ranked first on the list of hot destinations heading into 2018. The city's hotel reservations increased by 2175 percent in 2018.
Other trending areas based on user bookings include Edmonton, Canada, where orders have increased by 284 percent in 2018, Indianapolis, which has increased by 256 percent, and Columbus, which has increased by 254 percent. Da Nang and Hanoi, both in Vietnam, are up 255 percent and 212 percent, respectively, as are Matinhos and Guarapari, both in Brazil, which is up 209 percent and 205 percent.
Aside from flats, Airbnb customers are opting for various kinds of lodgings other than traditional apartments. Reservations for nature lodges, for example, have increased by 700 percent, while RV bookings have increased by 133 percent. Unfortunately, hotels lose $450 million in yearly income to Airbnb.
8. Listing a two-bedroom house on Airbnb might pay 81 percent of the rent.
SmartAsset discovered that, depending on the location and the number of days the room was filled, Airbnb hosts might pay between 70% and 100% of the rent for their two-bedroom property.
It discovered that the most lucrative cities for Airbnb hosts are Miami and San Diego. This is due to the fact that these two cities have a more inexpensive housing system than costly cities such as San Francisco and New York.
The research discovered that renting a room out of a two-bedroom property on Airbnb could pay 90 percent of the entire rent in Miami, San Diego, Chicago, and Philadelphia.
In Houston, the possibility is much brighter, as it could cover the whole rent at a 64 percent occupancy rate.
If an Airbnb host fills their accommodation for 21 days, they may pay their full rent in Miami and Philadelphia. If they occupy the space for 24 days in San Diego, they may accomplish the same result. It should be emphasized, however, that a host would have to outperform the average occupancy rate to reach these numbers.
9. Fifty-four percent of Airbnb guests are female, while forty-six percent are male.
This is 4% greater than the proportion of men who utilize Airbnb homes. Does this imply that women travel more than men?
In accordance with this, hosts are often suspicious about the visitors with whom they will share living quarters. Some hosts are uncomfortable having visitors of the opposite sex in their houses. A mother recently posted on the Airbnb discussion board to explain why she does not accept male visitors, despite the fact that she lives with her teenage daughter.
According to Airbnb's Nondiscrimination Policy, you may make your listing accessible to the gender you choose when you share living spaces with them. Protect yourself by sticking to girls or men if that's what you desire, whether it's for the short or long term.
If you find that men are interested in booking your listings when you prefer ladies and vice versa, you may explicitly indicate that you are providing female-specific lodging. Make it plain in your home rules that you only want female visitors.
10.88% of bookings are for two to four persons.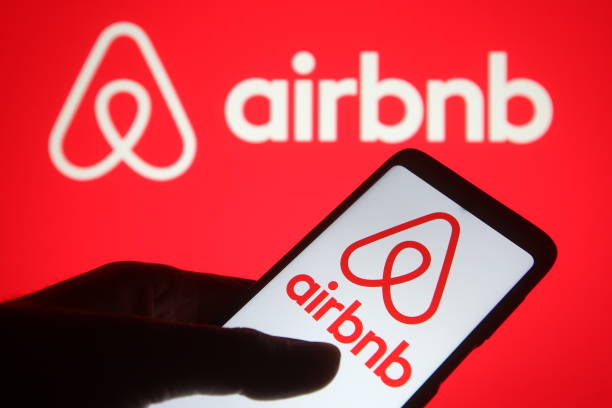 This is a clear sign that more and more individuals are sharing places. What might be the reason for 88 percent of bookings being for two to four people? Could it be because the visitors want to save money or be safe?
Maybe. Because millennials travel so often these days, it's conceivable that a group of friends may decide to share a living space so they don't lose sight of why they arrived in the first place. Keep in mind, though, that just 7% of Airbnb bookings are for single visitors. The disparity is significant, but it may be for good cause.
The average anticipated profit from renting a two-bedroom flat for a year is $20,619 USD. In terms of revenue, a host may make a decent income by sharing his living space with visitors from all over the globe.
Airbnb estimates that a host may make an average anticipated profit of $20,619 if he or she lets out a two-bedroom flat for a year. Interestingly, even with a lower yearly revenue per listing of $7,770, hosts can cover their mortgage, pay cleaners for Airbnb hosting, and even plan their own holiday.
11. In the United States, there are 660,000 listings.
The rapid expansion of Airbnb concerns and threatens hotels. With over 4 million listings in 65,000 cities and 191 countries worldwide, the business is gaining traction in the United States, where it has about 600,000 listings.
New York, Seattle, Washington, D.C., New Orleans, San Francisco, Los Angeles, and Denver are among the cities in the United States where Airbnb has a strong presence.
12. In 2017, Airbnb made a profit of $93 million.
According to Bloomberg's Olivia Zaleski, Airbnb made $93 million in profit in 2017 on a 2.6 billion revenue.
Airbnb had previously received $4.4 billion in venture financing as a successful firm in the hotel sector, including round funding that valued the company at $31 billion. It does not seem to be raising more money since it already has $5 billion in the bank.
12. In 2018, there were 81,000 Airbnb properties in 81,000 cities.
The beauty of Airbnb is how simple it is to use. The business has greatly simplified the process of finding a place to sleep at night when traveling.
With over 150 million visitors globally interested in Airbnb's hospitality, Airbnb has built connections with hosts in 81,000 locations across the globe in order to offer the most suitable environment for travelers.
14. On an average night in 2018, about 2 million guests slept in Airbnb homes across the globe.
Welcome to the world of vacations. Airbnb is rapidly expanding. It attracts hosts and guests by providing them with enticing experiences that make them fall in love with the business.
With this pace of development, it is not surprising that hundreds of thousands of visitors utilize Airbnb services every day. In reality, 2 million visitors stay in Airbnb homes across the globe on an average night.
That is a significant increase, particularly considering that fewer than 200,000 guests utilized Airbnb rentals in 2016.
15. Millennials account for approximately 60% of all Airbnb guests who have ever booked.
Millennials are all over the place! Millennials account for about 60% of all Airbnb visitors. Traveling offers another avenue for millennials to experience the globe while also enhancing their life interests, jobs, and habits.
These millennials, according to Travel Weekly, are embracing new technologies, experiences, and innovative methods of traveling. When traveling, about 42% of them utilize ride-sharing applications.
But it isn't all. While on the move, about 45 percent of Australian millennials use sharing applications such as Airbnb and Uberpool.
Statistics on Airbnb Bookings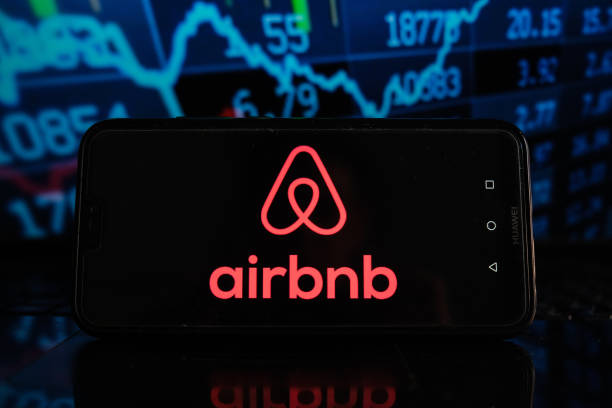 16. On an average night, 16.11% of the more than 500,000 listings in the United States are booked.
There seems to be a high level of interest in night bookings. This is true not just for Airbnb, but for the whole hotel sector. Many individuals prefer to book a rental space at night, and this has been the standard for Airbnb rentals.
As a result, 11% of the 500,000 listings in the United States are booked at night. This is significant since Airbnb just celebrated 1 million nights booked since its inception in 2008. Airbnb is a major threat to the hotel sector, with more than 200,000 million stays expected in 2018.
More than 500,000 U.S. listings are booked every other night, and this trend is expected to continue this year. Airbnb has transformed how millions of people travel in less than a decade, generating unforgettable experiences while also developing short-term rental rooms and the worldwide industry.
Airbnb has already welcomed more than 50 million "guest arrivals" in July 2017 – the business uses this phrase to track each journey by each visitor, regardless of the duration of stay.
17. At any one moment, Airbnb customers may book 1.9 million properties.
This is the total number of reservations made on the Airbnb platform, either via the mobile app or the website. It includes both night and day reservations, which have been fantastic, to say the least.
Despite the fact that there are no restrictions on the number of listings that customers may book at any one time, other variables such as bandwidth and location may cause some delays owing to a high number of users.
However, the system can now handle 1.9 million reservations. To entice prospective visitors, hosts may integrate the listings on their website or social media sites.
18. An Airbnb host is covered by a million dollars in insurance.
There is always some danger involved in inviting someone into your house. After all, you don't know anything about their personality or past.
Visitors may cause harm to your house via vandalism or theft in certain circumstances. They may potentially cause physical harm.
To that end, Airbnb provides its hosts with a $1 million main liability insurance policy.
When a host has an Airbnb visitor, this insurance coverage protects them. It protects the hosts throughout this time period, independent of any other insurance arrangements they may have in place at the time.
The coverage is subject to restrictions, limits, and exclusions. Every host must read the fine print to determine whether they are eligible for insurance. At the moment, not every nation is covered, therefore you should check to see whether your country is included in the policy.
Statistics about Airbnb's finances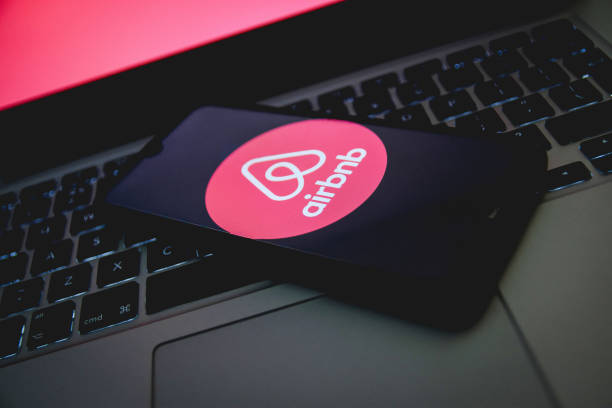 19. An Airbnb property costs an average of $160.47 per night.
If you look carefully, the average cost of renting on Airbnb is the same as the average cost of a single hotel room on the top 20 largest hotel-booking sites.
An Airbnb rental costs an average of $160.47, while a hotel room costs about $163.90, and some customers have said that they like their
Airbnb apartment since it allows them to connect with the owner and other local residents.
A host may earn up to $136 per day or $850 per week from this $160.47 rental fee.
20. The cost of renting an average house on Airbnb is less than the cost of a single hotel room.
When going to another city or country, one of the main costs to consider is the cost of lodging. This is especially essential if you want to remain for a long amount of time.
It's natural to weigh your choices in order to get the cheapest accommodation with the best quality for you. At this point, you may be wondering whether an Airbnb accommodation is less expensive than a hotel one.
The answer may surprise you. It's not because an Airbnb accommodation is less expensive than a hotel room. But not because it isn't any better. A typical Airbnb house is less expensive than a hotel room.
According to one study, the average daily fee for an Airbnb unit was $160.47, compared to $163.90 for a hotel room. The fact that the study was compiled by ShareBetter, an anti-AirbnB lobbying organization, lends credibility to the claim.
An argument may be made that hotels provide superior services than Airbnb since the quality of Airbnb service is dependent on the host.
However, many Airbnb users just want a regular place to sleep at a cheaper cost than a hotel.
Furthermore, if you're visiting a new city or nation for the first time, an Airbnb host may serve as a guide. They can advise you on where to go and where to avoid.
This may also save you money on hiring a guide.
Conclusion
With Airbnb's fast growth, traditional hotel reservations should buckle up or have a tough time competing with the business.
According to Morgan Stanley Report research, more than half of Airbnb customers in 2016 happily utilized it to substitute a conventional hotel stay.
But the race isn't over yet; Airbnb has to further up its game by working with big corporations to meet the requirements of its employees while also attracting business visitors.
It's time to do more with the "Business Travel Ready" listings since business stays account for about 70% of all night reservations in the U.S. hotel sector. Airbnb is raising enormous awareness and igniting new trends all over the globe.
According to Google search trends, Airbnb is now acquiring the same popularity and frequency as major travel-booking and hotel companies like Marriott and Expedia. All we can do is wait and see what happens.