Do you want to start your own business in Ghana? In this post, we will look at 30 profitable business ideas that anyone in Ghana may start.
These business ideas are extremely profitable on their own, and anyone can get into them. With a robust natural resources sector, a cocoa industry, stable government policy, new oil finds, continuous electricity supply, a welcoming business climate, and a free trade zone for international firms;
Ghana is unquestionably a country to watch in the future.
However, before making preparations to start a business, you must first determine what works for you. But how can you know what works for you unless you start? Your inquiry will be addressed in this helpful post.
We have prepared 30 business ideas in Ghana, so as an entrepreneur, all you need to do is identify your niche.
What exactly do I mean by "niche"? A niche is a distinct sector of marketing with its own set of criteria, consumers, and products.
You got my point now. We have a variety of business ideas, including home-based, work-from-home, creative, innovative, and more.
So, if you're searching for a business to start in Ghana, here are the 30 best business ideas in Ghana to consider.
30 Best Business ideas and Investment Opportunities in Ghana 2021
1. Internet and ICT Services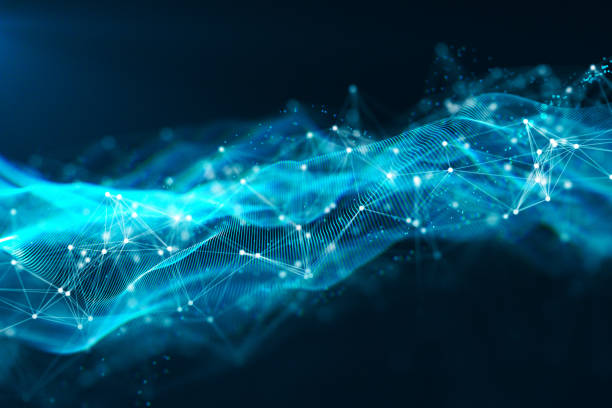 Many African nations, including Ghana, are still far behind in terms of having excellent high-quality internet connections.
Many Ghanaians, particularly those who run successful online enterprises, desire high-quality internet access in their homes and offices.
This indicates that there is still a need in Ghana's ICT industry, and clever investors who can provide better services would attract a throng of individuals interested in launching online business opportunities.
This is one of the best graduate business ideas in Ghana.
2. Become an Uberpreneur
Owning an Uber is one of the most profitable enterprises in Ghana. An highly successful business may set off with as little as 16,000ghs to 40,000ghs.
The allure of Uber is that the rewards are rapid and astonishingly high. If you finance your uber cabs with a loan, you may quickly pay it off in a matter of months.
The sole disadvantage of this business is that it has a high beginning cost and requires highly trustworthy drivers, which is tough to find in Ghana.
3. Open a Car Dealership Business
Car dealership is a flourishing business that an ambitious entrepreneur or investor may start in Ghana.
Operators in the car dealership industry sell and buy both new and used cars and may fall into any of the following niche areas:
Brick and mortar car dealership, online used car dealership, locally produced car dealership, imported car dealership, luxury car dealership business, and multi-brand and multi-maker car dealership.
The automotive sector in Ghana, namely used vehicle dealerships, is thriving because more and more people are becoming conscious of the need to minimize needless expenditure when it comes to automobile purchases.
4. Become a POS (Point of Sale) Agent
One of the businesses to watch out for in the next year is the Point of Sale (POS) industry. Essentially, POS agents assist in reducing the number of people crammed into banking halls.
Most retail establishments now accept payment for products and services using POS machines.
It provides you with real-time online access to funds and information in your bank account via debit or cash cards as a cardholder.
Being a POS Agent in 2021 will be highly profitable since it keeps society going in our fast-paced environment. Businesses who can keep up with the pace will thrive.
Start a Restaurant Business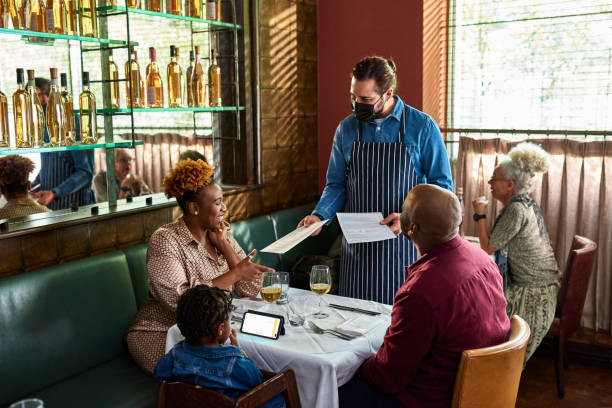 Starting a restaurant was considered a particularly "risky" business in the early 1990s and even at the start of the year 2000. Success was possible, but failure was far more likely.
Things have changed today, and for the better. We no longer spend much time in our kitchen these days, owing to the nature of the work we perform.
This provides a business opportunity in Ghana for those of us who want to start a restaurant. Regardless, you must thoroughly research the market as well as determine where you will conduct your business.
Always consider who your customers will be when starting a business like this. Are you addressing a certain set of individuals or the entire population? When you are assured in this aspect, the likelihood of failure decreases dramatically.
Manufacturing of fertilizers and pesticides
Fertilizers are important in agriculture and farming for the same reasons described above: agricultural goods account for the majority of the country's GDP.
Because this is the age of bio-fertilizers and bio-pesticides for human benefit, you may invest in or develop firms that will be involved in the production of these things.
There is a big market for these products, and if you start making bio-fertilizers, you will be able to quickly capture it, since people in Ghana are seeking for alternatives to chemical fertilizers to increase agricultural productivity.
8. Start a Fish farming Business
Everybody enjoys eating fish. Many Ghanaians love eating high-quality fish as part of their meals. Fish farming may appear to require a lot of energy to operate, yet the reverse is true.
You may start your business with just a small land and a pond and a little money in your savings.
Consider a decent site for your farm as well as a reliable source of water. Your fingerlings should be in good health as well.
Before making any purchases, decide on the sort of fish you want to maintain. Tilapia fish is an excellent choice for beginners.
9. Start a Waste Management Firm
There are several garbage management firms in Ghana. Nonetheless, Ghana is acknowledged to be dealing with a greater filth burden than such firms can handle.
And, as is usual in many African nations, many individuals in the country continue to toss trash into drainage and litter the ground.
Then, without a doubt, you will be able to engage in the waste management business and profit from it. Simply start a trash management business that helps Ghanaians manage their garbage and rubbish.
And, who knows, if the government sees how devoted and capable you are, they may delegate additional tasks to you.
10. Open a Barber shop Salon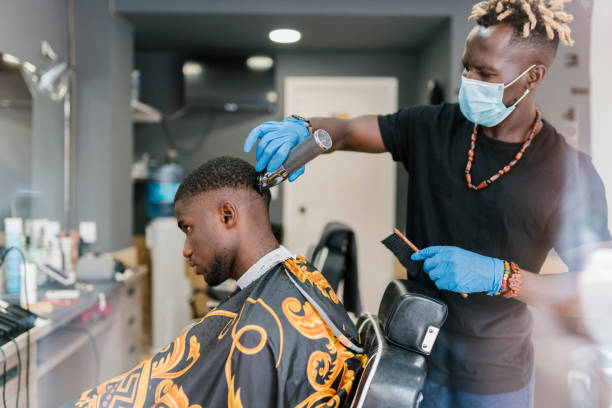 We can bet on one business venture: running a barbershop. You'll need a well-equipped shop and a handful of qualified workers to get started. Add some excellent branding and competent service, and you'll be able to attract the whole middle class in your city.
Consider expanding your barbershop by implementing shift working hours for your employees and expanding to different operation centers.
Loyalty cards and coupon systems are examples of technology and business improvement services. Provide consumers with a particular home service for a charge.
11. start Bottled Water Production
Bottled water production is another booming business that an ambitious entrepreneur in Ghana may start. Bottled water manufacturing businesses primarily clean and bottle water into plastic and glass bottles for consumption.
Before being marketed to the general public, the bottled waters are properly sealed and labeled.
Needless to say, there are easily available marketplaces in Ghana for bottled water because every individual on the planet requires clean water to exist.
The basic line is that an economic downturn has little effect on the rate of consumption of bottled water, particularly during the summer (hot) season.
12. Dropshipping and e-Commerce
Dropshipping is one of the most successful online business ideas. Essentially, it is a sort of eCommerce business in which you may sell items that you do not own.
However, you will need to set up an online store and market your items across many channels.
One intriguing aspect about dropshipping is that you do not have to stock the items.
You only purchase from your supplier once your client has paid and the item has been sent to your customer's address.
13. Open A Gym and Training Center
Gyms are another business option in Ghana that has grown in popularity in recent years.
Many Ghanaians are worried about their body image and general health.
It has gradually been able to raise awareness of the significant consequences associated with a sedentary lifestyle, which is why an increasing number of individuals are joining gyms.
Some gyms in Ghana charge clients a monthly fee, and whether the client uses the gym or not, he is required to pay.
One of the reasons gyms are successful business ideas in Ghana is because of this.
An innovative gym that is well-located, offers individual attention, good facilities, and committed professional gym instructors has a lot of potential.
14. Open a Vocational training Center
Ghana's economy is liberalizing, therefore there is a large need for talented and well-educated graduates who can work both inside and outside the nation.
Furthermore, the country's progress necessitates the hiring of more qualified people. Vocational training institutions for grads may be a godsend to graduates looking for career prospects.
If you are well-trained in a field and want to start your own business, try spreading knowledge.
This is a great business opportunity in any country, especially developing ones, because the number of candidates you will receive is enormous if you can train them well and get them closer to what they want to be.
15. Microlending business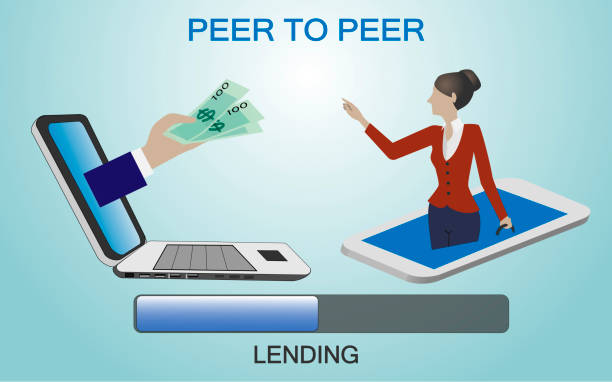 This may necessitate a large sum of money, but there is no harm in attempting. Many Ghanaian firms take out loans on a regular basis to assist them manage their operations and make investments.
Some small and medium-sized businesses cannot readily obtain bank loans, which is where your micro-lending business comes in.
This business appears to be hazardous and requires a knowledge in finance and accounting before anything else.
You should also conduct thorough background checks on everyone before granting them access to your funds.
16. Start a Tour Guide Agency
Africa as a whole is a tourist hotspot. Nonetheless, security is keeping many visitors away from several African countries. However, Ghana is doing well in this aspect.
As a result, you may promote your services to visitors in their home countries, informing them that you would pick them up at the airport and serve as their tour guide.
Please share this page if you have a friend who might benefit from this list of business ideas in Ghana with little investment.
17. Investment in Real Estate
This was added last because the type of real estate that generates long-term profitability goes beyond just acting as a middleman between property owners and tenants.
In Ghana nowadays, every type of land and building purchase for rent or sale is quite profitable. The profit margins are absolutely incredible.
Roadside businesses, in addition to residential flats and townhouses, are in high demand in many Ghanaian cities.
You may be guaranteed to make a lot of money if you run a chain of businesses in Accra.
18. Start a Bureau De Change Shop
If you are a Ghanaian or live in Ghana and wish to engage in international commerce or business, you must get the necessary money.
This demonstrates that a bureau de change business in Ghana is a feasible business that an ambitious entrepreneur wanting to start a business may effectively launch.
The reality is that if you start a foreign exchange / bureau de change store in a commercial city in Ghana, you will undoubtedly earn a lot of business since it is a booming and sustainable business.
19. Offer Courier Services
Courier services are another profitable business concept. You want to tackle difficulties that arise from product deliveries using this business.
Starting and operating a courier business takes minimal money, but it may be highly profitable if effectively managed.
The business basically entails you transporting things and supplies from one location to another inside a metropolis.
Sometimes from one city to another, and as technology advances, from one nation to another.
People will always need to carry things from one area to another, therefore this business will undoubtedly be lucrative.
20. Start an Event Planning Business
Perhaps you've been working in the event planning sector for a while and have chosen to capitalize on this business idea by creating your own firm.
Perhaps you have previously assisted in the organization of events and desire that this might be a part of your working life.
There are several compelling reasons to continue with this profitable business opportunity in Ghana.
Most people lack the capacity to properly organize and execute all aspects of an event. As an entrepreneur, this is a business opportunity for you.
21. Start a Rural farmers' financial institution
The major burden or difficulty that every farmer in Ghana must deal with is financial.
Either they do not have enough money to finance their demand for high-quality production, or they are unable to adequately advertise their products, preventing them from earning the needed amount.
A small-scale financial institution in rural or fringes of the country, where most farmers are suffering due to a lack of money, may be a fantastic investment.
You can start by funding a group of farmers and assisting them in growing healthy crops and marketing their products in addition to financing so that they can return your loan.
Once you start the trust of the farmers, you may actually become large since finance in the agricultural industry has always shown to be a fantastic investment if correctly channeled.
22. Open a Driving school
People will always want to learn to drive, therefore driving schools will never go out of business. Given the nature of this business, a novice entrepreneur may find the registration procedure and logistics daunting.
You will need to register your business and obtain necessary certificates from the appropriate government agencies. Once you've enrolled, you'll be able to introduce lessons for various cars.
Companies are constantly seeking for drivers, and consumers are constantly wanting to purchase automobiles.
If your driving school provides the best training, you can count on a continuous stream of customers. Before you begin this business, it is preferable if you are a good driver yourself.
23. Open a Car Accessories Store
If you are an entrepreneur searching for a business to start in Ghana and you know you have an interest in the vehicle sector, you could consider opening your own car accessories store.
Although you do not need a college degree to open your own car accessories and auto spare parts business, you may need to work as an apprentice with someone who has a car accessories and auto spare parts company.
It makes learning the ropes and managing your own business easier.
It is vital to note that the vehicle accessories and auto spare parts shop business is one of those that will never go out of style because of the function it plays in the auto industry.
24. Open a Poultry farming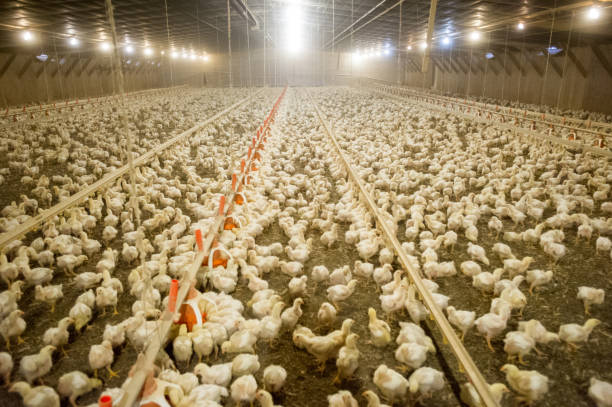 Poultry farming is ranked first on our list of the most profitable business options in Ghana.
A lucrative chicken business may begin off with minimum money, mostly to buy land, farm structures to house their birds, agro-inputs such as feed, fungicides, and other medication, day-old chicks, and a few farmhands as caretakers.
To minimize theft, you would need appropriate protection on your premises, as well as a clean farm environment to avoid diseases.
25. Start a Mobile Phone Repairs
This is a wonderful business concept that will make you a lot of money in 2021. You will, however, need to learn how to fix and maintain a mobile phone. Surprisingly, you may become trained and start a business with less money.
All you need to get started is some training, a laptop, software tools, some common household equipment (screwdriver, soldering iron, brush, battery tester, and so on), and some marketing to let people know what you do.
You also include mobile phone accessory sales within your business.
26. Open a Beauty Salon
Did you study beauty or have a love for it, and do you believe the moment has arrived for you to be self-sufficient? Do you want to open a beauty shop in Ghana but don't know where to start? Don't be concerned.
Simply start small and grow it into the enormous business you've been imagining all along.
Without a question, the salon business is one of Ghana's most profitable low-investment business ideas right now.
The salon business in Ghana is increasingly diversified; it may be done on the street, at home, or almost anyplace your target clients live.
As previously said, a beauty salon may be a highly lucrative business today; however, it all depends on your work and devotion.
There are several procedures that must be followed in order for this business to be established.
To begin, be clear about the services provided by your beauty salon, ranging from basic to more specialized services.
27. Start a delivery services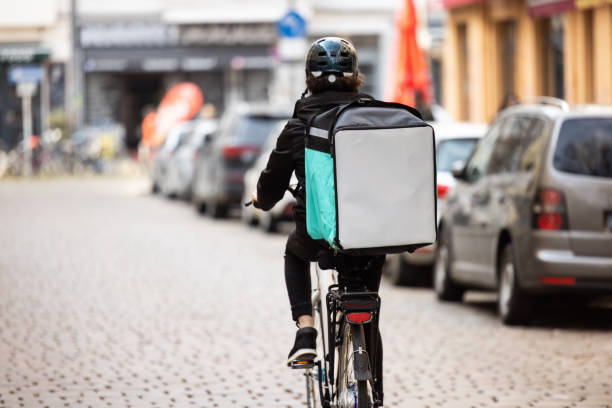 Because Ghana is a developing market, the e-commerce sector is exploding in the country right now.
As in all other nations, there is a demand for rapid delivery of groceries, clothing, home goods, and a variety of other items.
The major advantage of investing in developing app-based delivery services is that the market in Ghana is not yet saturated.
You have fewer rivals and more businesses to assist you in growing. You may create an app and sell it to the country's largest retailers or e-commerce companies to generate income.
28. Home tutoring
Home tutoring may not be a popular or even common business, but if you enjoy reading and can teach well, you may make a lot of money. Many kids struggle with subjects such as mathematics and physics.
If you're interested in these topics, approach any parent with school-aged children and propose your proposal.
If you have a large number of pupils, you may even start your own home tutoring business. Some subjects are excessively technical, thus you can create a rate card in which tough subjects are charged more than easy subjects.
29. start a Construction Firm
Another flourishing business that may be launched in Ghana is a construction firm.
Starting a construction business requires a big amount of cash due to the sort of heavy-duty equipment necessary to complete a construction project as well as the expense of managing a large crew.
Despite the fact that the construction business demands a large amount of beginning money, it is a very profitable profession, especially if you have the skills and capacity to provide high-quality work.
Governments and the private sector are the two most important clientele for construction businesses.
30. Start a Hotel Business
Starting a hotel business is a capital-intensive endeavor, and it is seen as a long-term investment since it takes time for the owners to break even and start earning profits.
Without a doubt, it takes a big-time investment to think of beginning his or her own hotel business, which is why many hotels are owned by groups of investors.
One advantage of the hotel business is that it has the potential to become so large that it will have an active presence not just in significant cities in the country where it began, but in major cities on every continent on the business.
A hotel is a business that provides housing for guests / travelers, tourists, visitors, and others on a short-term basis for a price.
When customers stay in hotels, they have the choice of subscribing to the hotel's additional services.
Final Thoughts on Business Ideas in Ghana
These are the eight most profitable small business ideas in Ghana that we could think of. What are your opinions, and what would you add or remove from this list? Let us know what you think in the comments area below.