Which African countries offer the best business opportunities for investors? Africa has lots of potential and it is worth investing in. It's not surprising, given the continent's size and strong growth in recent decades.
With its diverse cultures, wildlife, and natural resources, anyone interested in investing in Africa will find an enormous amount of opportunities over the next decade.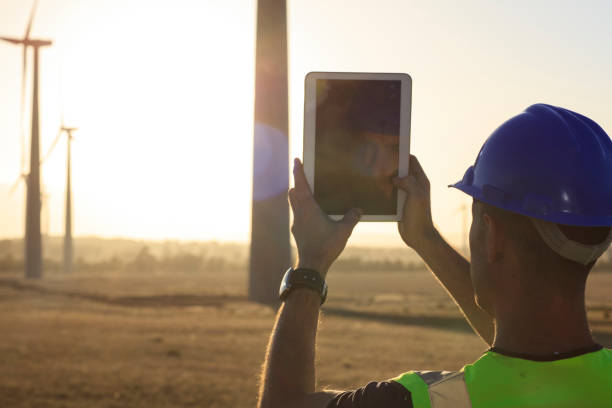 The African continent today is far more attractive than it was a decade ago, when many companies turned their backs on Africa, forcing much of the investment boom to take place elsewhere.
The changing face of Africa means that those who are interested in putting their money into the world's second-largest continent should do their research carefully.
If you have had a bad experience with the continent or believe stories from news reports about the dangers involved in investing there you will be pleasantly surprised by the reality just around the corner.
Africa has changed a lot since then and although still risky because of weak infrastructure and human rights abuses, it can be an extremely lucrative place to invest.
So which countries are the best choices for investors? And how can you ensure your money is managed as wisely as possible?
---
Related: 18 Untapped Business Opportunities Africa
---
1. Nigeria
Nigeria is the largest economy in Africa and has a population of over 206 million people. As such, it presents a unique opportunity to tap into the growing middle class and expanding consumer market.
Although it is abundant in natural resources, including oil and gas, agricultural products, and minerals, its manufacturing sector remains underdeveloped and offers opportunities for foreign investment.
The country's agricultural sector is largely untapped. The potential for growth in this sector is massive due to the unmet demand for food products from the country's rising middle class and growing population.
This makes opportunities for foreign investment in food processing highly attractive.
The country has become one of the most dominant economies on the continent. You can say Nigeria is a potential goldmine waiting for investors with its impressive GDP rate for a long time.
It is home to Top 500 companies with their headquarter located in Lagos, making it Nigeria's financial capital, and also the major market for real estate and homes.
2. Egypt
Egypt is one of the countries that have a higher potential for investment in Africa. The country is a diverse country with many opportunities for different investors.
It is very rich in natural resources such as petroleum, natural gas, and much more. Egypt is considered one of the countries that have the most investment-friendly laws and policies.
Its government makes it easy for foreign investors to invest in their country by providing tax incentives and other benefits. Tourism is one of the biggest sources of income in Egypt, followed by petroleum exports, remittances from Egyptians working abroad, foreign aid, and Suez Canal revenues.
Egypt's geographical location is also a big advantage for investors because it can easily reach other markets in Africa.
The Egyptian government encourages all types of investors to invest in their country by providing various incentives and support so that they can make maximum use of it.
In addition to its large population and its many advantages, Egypt has historically been among the most important countries in Africa.
3. South Africa
South Africa is the second-largest economy in Africa after Nigeria, but it has a much lower population. The country has some of the best infrastructures in the whole of Africa and its economy is relatively stable.
The country also has an open market system that attracts foreign investments. South Africa has a sophisticated, diversified, and well-regulated financial system.
The country's strong regulatory environment, sound banking sector and financial markets, the availability of skilled workers and managers, and its advanced physical infrastructure are all important to foreign investors.
The South African financial market is one of the largest in Africa. The Johannesburg Stock Exchange (JSE) is seen as one of the 20 largest stock exchanges in the world in terms of market capitalization (USD$ 1.2 trillion).
It is also said to be among the top 10 exchanges for trading in derivatives worldwide.
4. Algeria
Algeria is an attractive market for foreign investors, with significant opportunities in infrastructure, energy, and telecommunications.
The Algerian government has been working to create a more favorable business climate by taking steps such as liberalizing investment regulations, reducing bureaucratic red tape, and increasing transparency.
It is well-positioned to take advantage of rising oil prices due to its large hydrocarbons reserves, estimated at 12 billion barrels of crude oil and 3 trillion cubic feet of natural gas.
The country also has great potential for renewable energy projects as it receives some of the world's highest levels of solar radiation, with 2,500 hours per year.
Algeria has recently been making efforts to strengthen relations with foreign investors by reforming its investment code.
In September 2018, it rewrote its law on public-private partnerships for the first time in 25 years, aiming to foster collaboration between the private and public sectors.
The country has a diversified economy that is dominated by hydrocarbons but also includes other sectors such as agriculture, fishing, industry, and tourism.
5. Morocco
Morocco has experienced rapid economic development in recent years. Annual growth rates have reached 7 percent in recent years.
This strong performance is due to favorable external conditions such as high commodity prices and increased foreign direct investment (FDI), but also to domestic reforms that have modernized the economy and helped it attain a greater level of competitiveness.
Tourism has been one of the most important sectors of the economy since the 1960s. Agricultural exports are another important source of income for Morocco.
Morocco's economic structure is dominated by industry and services, as agriculture is only responsible for about 14 percent of GDP (2010 estimate).
The country has abundant natural resources, including phosphates, iron ore, manganese,
6. Tanzania
Tanzania has been one of the most popular tourist destinations in Africa for decades, but it is also a great investment destination.
Tourism has been growing steadily in recent years, supported by a wide range of attractions, from the famous "Serengeti" safari parks to tropical islands on the coast.
Tanzania's agricultural sector contributes approximately 25% of GDP and provides 85% of raw materials and employment to the manufacturing industry.
The country has plenty of arable lands and has made commitments to develop its agricultural sector under its five-year development plan, Tanzanian Development Vision 2025.
Tanzania is particularly rich in minerals. It has proven oil reserves of 45 million barrels and an estimated 1.9 trillion cubic feet of natural gas.
The country also has vast deposits of iron ore, coal, nickel, diamonds, gold, and gemstones which are waiting to be tapped.
It has a relatively stable political situation (despite being plagued by corruption), and enjoys good relations with other countries around the world.
The government welcomes foreign investors and offers many incentives to encourage them to invest in Tanzania.
---
Related: Investment Opportunities Available in Tanzania
---
7. Ethiopia
Ethiopia is the fastest-growing economy in Africa. It is one of the best countries to invest in Africa. It has been on a growth trajectory for the past 20 years.
There has been a 60% rise in the number of tourists visiting Ethiopia over the past six years.
Addis Ababa's new light rail transit system, which opened in 2015 and provides a much-needed service for local commuters as well as tourists, is a sign of modernity and economic development.
Tourists can visit the country's many historic sites and its natural wonders, including the Danakil Depression, one of the hottest places on earth.
The country also hosts one of the world's largest religious festivals each year at Lake Tana, where thousands make pilgrimages to monasteries on islands in the lake.
Ethiopia is rich in natural resources and has a climate that favors agricultural production.
Ethiopia's leading exports are coffee and tea, with leather and textile exports also contributing significantly to its economy.
The country is also rich in oil and natural gas deposits, gold, platinum, and other minerals. Tourism is another key sector that is driving the Ethiopian economy forward.
8. Ghana
Ghana is one of the most stable countries in Africa. It has been able to maintain that stability despite the numerous challenges it has faced with coups and natural disasters.
It also has a GDP of $68.5 billion, which increases its attractiveness to economy-based investors.
Ghana's economy is backed by its natural resources, including petroleum, diamonds, bauxite, and manganese ore.
The country also has a well-established agricultural sector, which represents about 24 percent of the country's GDP.
The government has also taken measures to encourage foreign direct investment, such as initiating a tax holiday for investors in the oil sector.
These investments have helped stabilize its economy and grow other sectors such as communication, transport, banking, and tourism.
9. Angola
Angola, a relatively new and unknown investment destination, is one of the best countries in Africa to consider investing in.
The country has huge reserves of oil and gas, which account for more than 50 percent of its total exports. The economy of Angola is growing at a rate of around seven percent per year.
However, the oil and gas industry is very capital intensive and requires equipment worth several million dollars.
As a result, it is not at all easy for foreign investors to enter the market; even if they do manage to gain entry, it takes many years to reap profits.
The government of Angola has taken measures to attract investors by offering incentives such as tax exemptions, low-interest loans, and other benefits.
There are also opportunities in sectors such as construction, real estate, infrastructure development, banking, and finance.
However, the country's political instability makes it difficult for foreign investors to remain invested for long periods.
10. Ivory Coast
Ivory Coast is the biggest economy in French-speaking West Africa. The country is rich in cocoa, coffee, and palm oil.
However, Ivory Coast's real strength lies in its younger population; half of the country's 13 million people are under the age of 18.
The country boasts an attractive investment climate thanks to its wealth of natural resources and relatively developed infrastructure.
It has been regarded as a haven for investors because it has been relatively stable compared with neighboring countries.
Ranked as one of the top 10 fastest-growing economies in the world, Ivory Coast has reduced poverty levels significantly since 2000, according to the World Bank.
Last word
Several African countries are improving their businesses and infrastructure to be some of the best countries to invest in Africa.
This is making it easier to expand businesses and make profits in Africa.
When looking to invest in another country, consider factors like the tax regime, employment laws, and stability of the state itself.
There is no one-size-fits-all; some countries might thrive more on specific industries than others.
By taking a closer look at each country you are looking to invest in, you can gain a better understanding of which ones deserve your attention.