1. Zanzibar Island: Best Of All Islands in Tanzania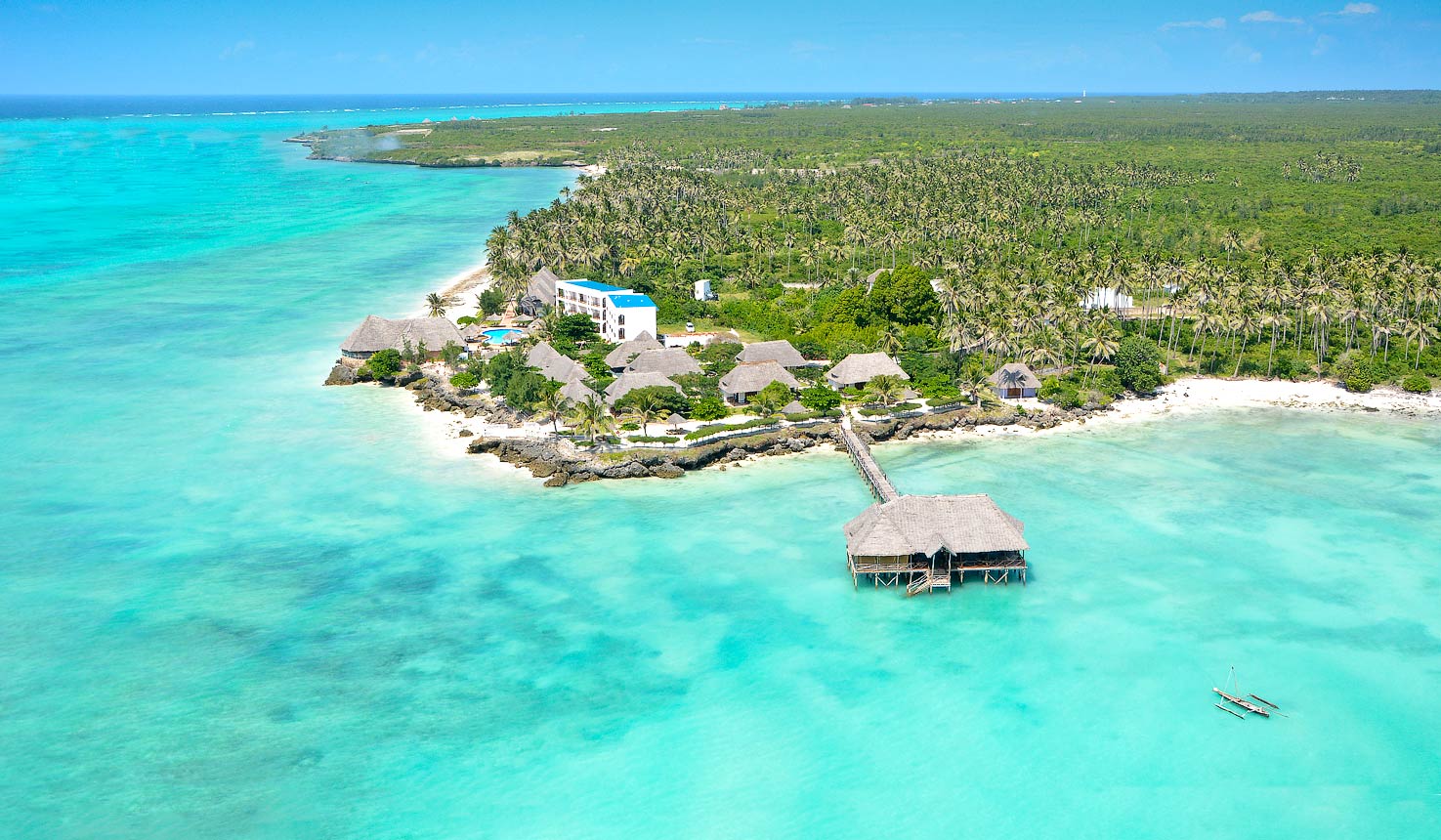 The Zanzibar Archipelago, located in the Indian Ocean 15 miles off the coast of Tanzania, is a breathtaking spot to escape from the world. You'll enjoy clear, turquoise-blue water; shallow sandbars perfect for wading; and many small, nearly deserted islands virtually unvisited by tourists.
Explore the World Heritage Site of Stone Town, Zanzibar City's old quarter. Or just go beach to beach between tiny fishing villages—each one's better than the next.
The islands surrounding Zanzibar generally offer a more secluded and remote beach experience, away from the attraction of the main island. Some of these are only accessible at certain times of the day according to tide levels, and the smaller sandbanks and spits are excellent for sailing excursions and picnics.
2. Pemba Island
Pemba island is really off the beaten track and offers a really wild, untouched island experience that you don't get on Zanzibar. The accommodation options are not as vast as on Zanzibar, but they're a few different shades of luxury which fit into most traveller's preferences in the three lodges we like to recommend.
So if you are seeking a really different Indian Ocean experience, there should be nothing stopping you looking at Pemba. We would recommend if you are keen on white-sand beaches though that you look at combining it with Zanzibar Island too as Pemba's beaches admittedly pale in comparison. The diving is world-class.
3. Mafia Island
If you are looking for somewhere quieter than Zanzibar that still has plenty to keep you busy, then Mafia is a good choice for your island getaway. At just 30 miles long by 10 miles across it's a manageable size to explore. We love the variety available on this island paradise, but the highlight is definitely the snorkelling and diving which is the main attraction.
Mafia has a tinge of adventure about it, a more off-the-beaten-track appeal than Zanzibar. It's 435 sq kilometres with a population of about 47,000. The Mafia Island Marine Park is the major drawcard, and it is teeming with exceptional biodiversity – over 400 species of fish and 48 types of coral in an underwater paradise ripe for exploration. From October to March you can swim with whale sharks, a magical experience.
4. Rubondo Island: The National Park Island in Tanzania
The largest island national park in Africa, Rubondo offers a truly off-the-beaten-track, Jurassic Park experience.
Rubondo Island lies in the southern part of Lake Victoria (the second-largest lake in Africa, after Lake Tanganyika). The island is 26km in length and varies in width from 3km to 10km. The grassy Masa hills in the southern part of the island form a high point of 1,486m above sea level.
Rubondo has been almost untouched by tourism. It has, though, become a sanctuary for threatened wildlife and has seen many species introduced over the years.
5. Mnemba Island
A romantic hideaway, Mnemba Island is an exclusive paradise featuring twelve rustically chic beachside bandas, for just 24 guests, connected to the breathtaking Mnemba atoll. Discover sheer, unpretentious paradise on this exclusive island, where the simple pleasures become your most treasured of memories for many years to come.
Relax and unwind on your own stretch of beachfront, where simple yet luxurious bandas peep out onto unblemished sands from the dappled shade of the casuarina pine forest. Thatched dining and sitting or bar areas boast beautiful open views of the beach and spectacular vistas of Zanzibar beyond.
6. Chumbe Island
An award-winning private island fully managed nature reserve and marine park. Guests receive all-inclusive accommodation (excluding alcohol), guided tours through a protected coral reef, forest and mangrove nature walks, historic lighthouse and visitors' centre.
Overnight guests stay in zero-footprint eco-bungalows with photovoltaic energy, rainwater harvesting, solar water heating, composting toilets. All visitors are treated to a delectable mix of Zanzibarian, Arabic, Indian and African cuisine featuring fresh, local seafood, meat, vegetables, and fruits.
Chumbe strives for the highest standards in sustainability through the balance of conservation and commerce, whilst fostering community development and cultural stewardship.
7. Changuu Island/Prison Island
See the giant land tortoises of Prison Island, or Changuu Island, on a half-day trip from Zanzibar, with time to swim, snorkel, and sunbathe. Just a 30-minute boat ride from Stone Town, Prison Island has a beautiful beach, clean water, and fascinating history as a yellow fever quarantine station.
Both morning and afternoon departures to Prison Island are available, and the trip includes hotel transfers and all entrance fees. Visit a pristine island that's close to Stone Town See giant land tortoises once brought from the Seychelles Swim from a clean beach with clear water Choice of morning or afternoon departure Hotel pickup and drop-off included
8. Mbudya Island
Escape the hustle and bustle of downtown Dar es Salaam. A 15-minute motorboat ride from the mainland will take you to the idyllic island paradise of Mbudya Island in the Dar es Salaam Marine Reserve. Soak up the rays on the island's white-sand beaches, enjoy snorkelling adventures, and head out for a swim in the turquoise waters.
Bandas (thatched huts) are available for rent on the beach, and you can savour fresh barbecued seafood and sip on cold drinks while you unwind. It's no wonder Mbudya is one of the most popular day trips from the city.
9. Bagamoyo Island
Lazy Lagoon lies at the end of a thin spit of land that forms a lagoon of azure waters offshore from mainland Bagamoyo, boasting 9km of a deserted beach.
Lazy Lagoon Island can be reached by road from Dar es Salaam, a trip of just under an hour. This is followed by a short motorboat trip across the 2km stretch of sea to reach the island. Alternatively, a charter flight from Dar es Salaam will land at a private airstrip from where it is a 20-minute boat ride to the island.
The mangrove forests of Lazy Lagoon Island forms a private nature reserve with many resident small mammals including Duiker and Suni Antelope. Underwater lies a world of sea creatures, coral and fish, which can be seen in rock pools at low tide.
10. Pangavini Island
Also known as Snake Island, Pangavini is a small island located about 1.5km off the mainland, north of Dar es Salaam. It is an uninhabited island with a rocky coastline with no beaches. It's a major breeding place for reptiles including snakes, a variety of rats, birds and insects. It's no wonder researchers like the island.
11. Ukerewe Island
Located in the north of Mwanza, this island is the largest in Lake Victoria and also the largest inland island in Africa. The shoreline is carved into numerous bays and the rocky terrain and tiny patches of forest, which make for interesting views.
The key attractions to see and explore are the Rutare Hill, the Rubya Forest, and a beach to relax and unwind. You can indulge in local fishing, canoeing and village tours during your visit.
12. Nakupenda Island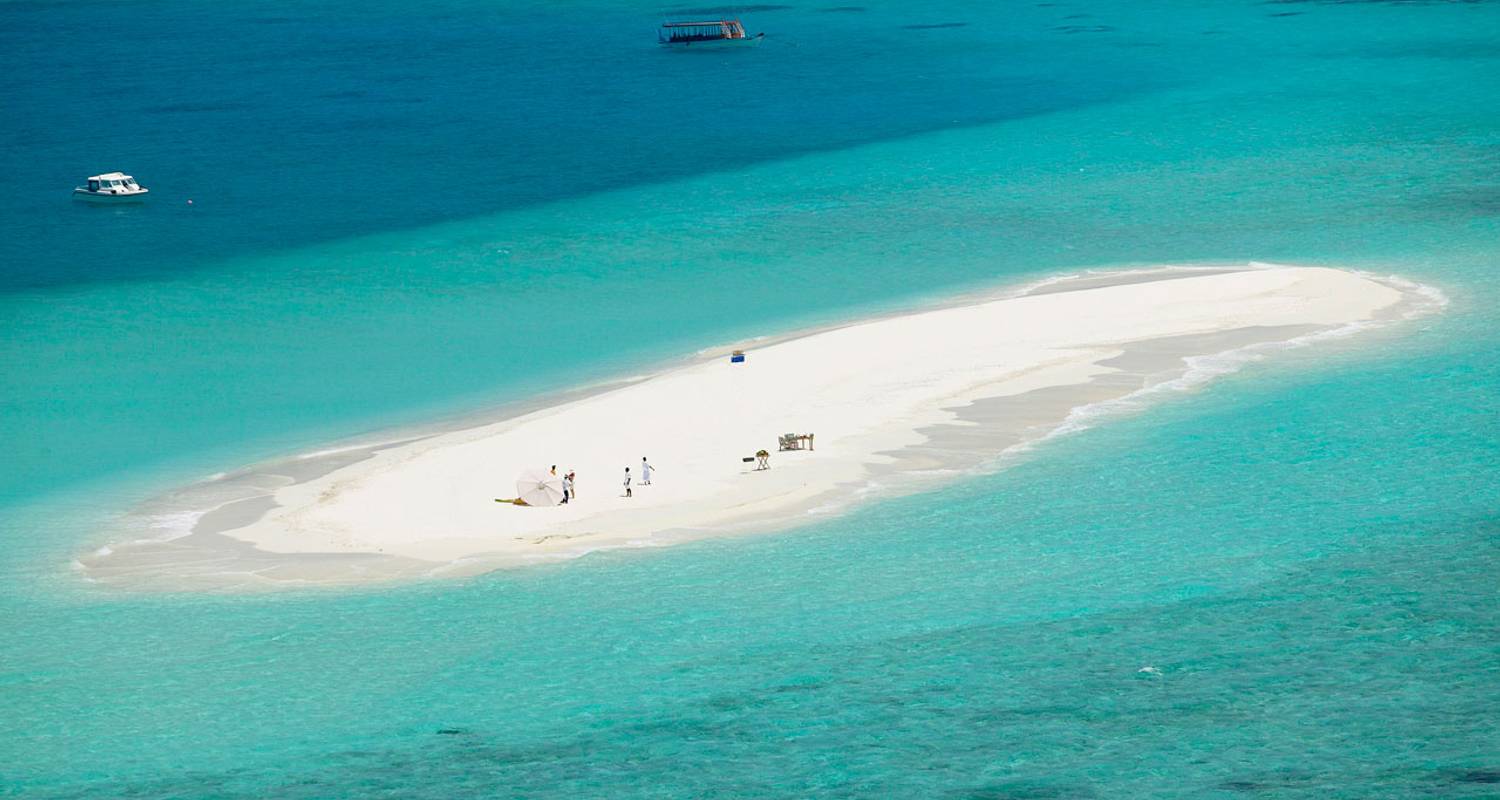 Nakupenda (In Swahili means I LOVE YOU) is the name of an amazing sandbank located just off Stone Town. A Full day trip dedicates Prison Island's giant tortoise, best for snorkelling, sunbathing, have fun with Seafood and seasonal fruits. Snorkelling off Prison island, viewing a stunning array of coloured corals and tropical fish of the islands before reaching our dream place Nakupenda.
A place where brilliant birdlife exists, very white sand, limpid and crystalline water. You would live in the natural reserve that hospitable by its naturalistic and their proper pearls of Indian Ocean. The language of the white sands and their alternative sea appear and disappear. Enjoy our seasonal fruits, sand bathing and our Seafood lunch. Relax on the sandbank or discover marine life around the sandbank before riding motorboat or sailing back to Stone Town.