The Zanzibar archipelago in Tanzania, affectionately known as the "Spice Islands" because to its centuries-old commerce in cinnamon, nutmeg, and cloves, is truly island heaven.
Imagine lying on palm-fringed white-sand beaches in the tropical heat, next to the cleanest ocean you've ever seen. But, while the Zanzibar archipelago is unquestionably Tanzania's most well-known island cluster, it is far from the only one.
There's also the lesser-known Mafia Island archipelago, floating national parks, and tranquil beach getaways off Dar es Salaam's coast. Each has something unique to offer, whether it's world-class diving, stunning snorkeling, delicious seafood, or a historic town worth seeing.
1. Zanzibar Island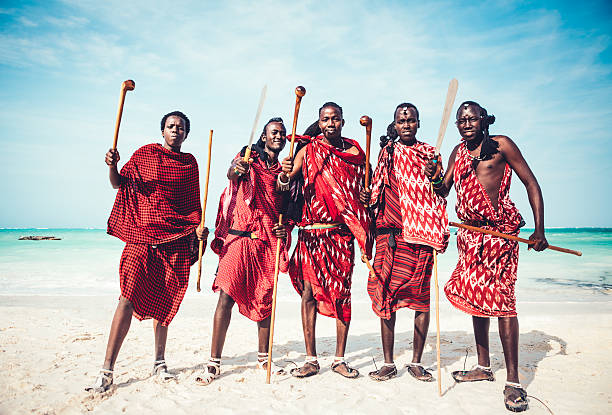 The Zanzibar Archipelago, located 15 miles off the coast of Tanzania in the Indian Ocean, is a wonderful place to get away from it all. You'll find pristine, turquoise-blue water, shallow sandbars ideal for wading, and a slew of small, completely desolate islands that are rarely visited by visitors.
Explore Stone Town, the historic section of Zanzibar City, a UNESCO World Heritage Site. Or simply hop from beach to beach amid little fishing villages—each one is finer than the last.
The islands around Zanzibar often provide a more isolated and distant beach experience, away from the main island's draw. Some of these are only accessible at particular times of day depending on tide levels, while the smaller sandbanks and spits are ideal for sailing expeditions and picnics.
2. Pemba Island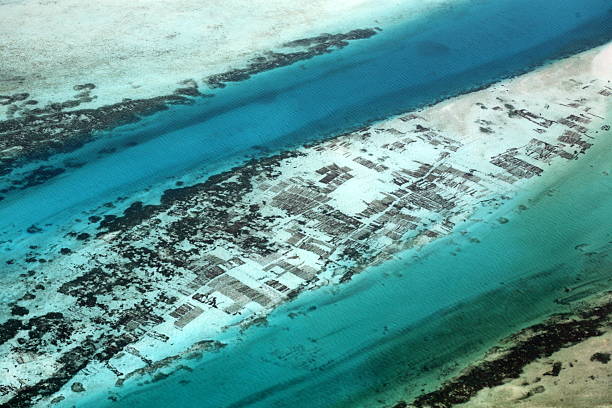 Pemba Island is truly off the main path and provides a truly wild, pristine island experience not seen on Zanzibar. The hotel options aren't as diverse as on Zanzibar, but the three resorts we recommend provide a few distinct shades of luxury that will suit the majority of travelers' tastes.
So, if you're searching for a really unique Indian Ocean experience, there's no reason not to consider Pemba. If you're looking for white-sand beaches, we recommend combining it with a visit to Zanzibar Island, as Pemba's beaches pale in contrast. The diving is first-rate.
3. Mafia Island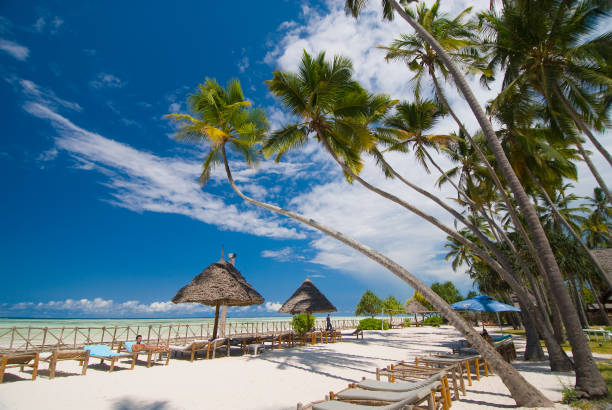 Mafia is an excellent alternative for your island holiday if you want somewhere calmer than Zanzibar but yet has plenty to keep you active.
With a length of 30 miles and a width of 10 miles, it's a modest size to explore. We appreciate the diversity on offer on this island paradise, but the primary draw is unquestionably the snorkeling and diving.
Mafia has a more adventurous vibe than Zanzibar. It covers 435 square kilometers and has a population of over 47,000 people.
The main attraction is the Mafia Island Marine Park, which is alive with incredible biodiversity – over 400 species of fish and 48 varieties of coral in an underwater wonderland ripe for discovery.
Swimming with whale sharks is a spectacular experience that is available from October to March.
4. Rubondo Island
Rubondo, Africa's largest island national park, provides a true off-the-beaten-path Jurassic Park experience. Rubondo Island is located in Lake Victoria's southernmost region (the second-largest lake in Africa, after Lake Tanganyika).
The island is 26 kilometers long and ranges in breadth from 3 kilometers to 10 kilometers. The grassy Masa hills in the island's south reach a height of 1,486m above sea level.
Rubondo has remained mostly unaffected by tourists. It has, nevertheless, become a haven for vulnerable animals, with numerous species being imported throughout the years.
5. Mnemba Island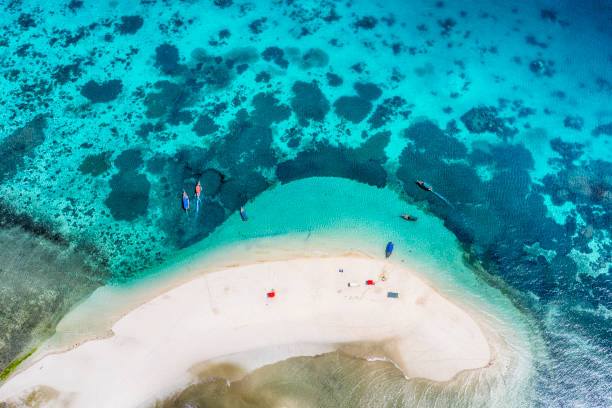 Mnemba Island is a romantic getaway with twelve rustically elegant seaside bandas for just 24 guests, connected to the stunning Mnemba atoll.
Discover a pure, unpretentious paradise on this exclusive island, where simple pleasures will become your most treasured memories for many years to come.
Relax and unwind on your own length of beachfront, where simple yet exquisite bandas peek out from the dappled shadow of the casuarina pine forest onto pristine dunes.
Beautiful open views of the beach and stunning panoramas of Zanzibar may be had from the thatched dining and lounge or bar areas.
6. Chumbe Island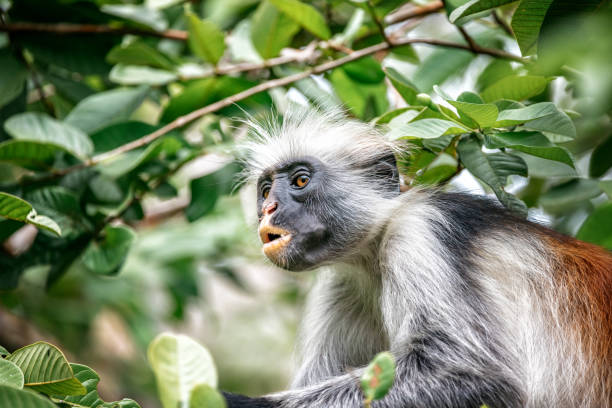 A private island with an award-winning natural reserve and marine park. All-inclusive accommodations (except alcohol), guided tours of a protected coral reef, forest and mangrove nature walks, a historic lighthouse, and a visitors' center are provided to guests.
Overnight visitors stay in eco-bungalows that use photovoltaic electricity, rainwater harvesting, solar water heating, and composting toilets.
All tourists are treated to a delightful blend of Zanzibari, Arabic, Indian, and African cuisine, which includes fresh, local fish, meat, vegetables, and fruits.
Chumbe seeks towards the greatest levels of sustainability by balancing conservation and commerce, while also encouraging community growth and cultural stewardship.
7. Changuu Island/Prison Island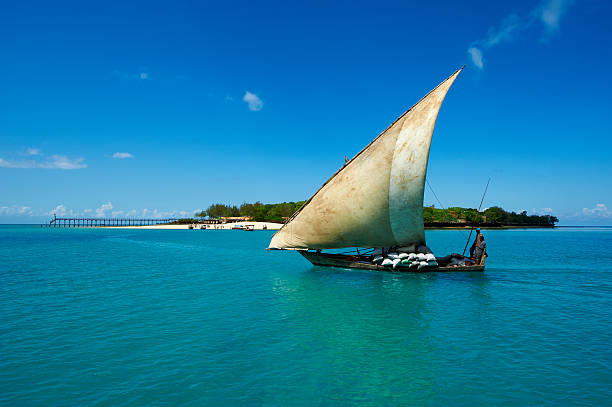 On a half-day cruise from Zanzibar, see the huge land tortoises of Prison Island or Changuu Island, with opportunity to swim, snorkel, and sunbathe. Prison Island, a 30-minute boat journey from Stone Town, boasts a gorgeous beach, clean water, and an interesting past as a yellow fever quarantine center.
There are morning and afternoon departures to Prison Island, and the tour covers hotel transfers as well as all admission costs. Visit a beautiful island near Stone Town.
See the enormous land tortoises that were formerly transported from the Seychelles. Swim from a pristine beach with crystal-clear water. You have the option of leaving in the morning or afternoon. Hotel pickup and drop-off are both included.
8. Mbudya Island
Get away from the noise and bustle of Dar es Salaam's downtown. A 15-minute speedboat journey from the mainland will take you to Mbudya Island in the Dar es Salaam Marine Reserve, an exquisite island paradise.
Soak up the rays on the island's white-sand beaches, go snorkeling, or take a swim in the turquoise seas.
On the beach, you may rent bandas (thatched huts) and relax while eating delicious grilled fish and sipping refreshing beverages. It's little surprise that Mbudya is one of the city's most popular day outings.
9. Bagamoyo Island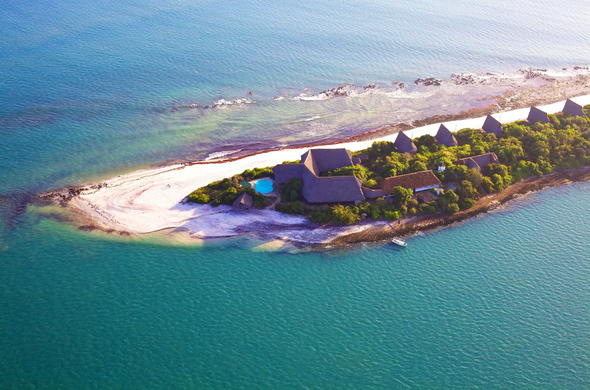 Lazy Lagoon is located at the end of a tiny spit of land that forms an azure lagoon offshore from mainland Bagamoyo, with 9 kilometers of desolate beach.
The road ride from Dar es Salaam to Lazy Lagoon Island takes little about an hour. The island is reached after a short motorboat ride across a 2km stretch of sea. Alternatively, a charter aircraft from Dar es Salaam will land at a private airfield, from which a 20-minute boat journey to the island is available.
Lazy Lagoon Island's mangrove woods create a private nature reserve with many resident small animals such as Duiker and Suni Antelope. Underwater, a world of marine critters, coral, and fish may be found in rock pools at low tide.
10. Pangavini Island
Pangavini, often known as Snake Island, is a tiny island located approximately 1.5 kilometers north of Dar es Salaam. It's a deserted island with a rugged shoreline and no beaches.
It is an important breeding ground for reptiles such as snakes, as well as a variety of rodents, birds, and insects. It's no surprise that researchers adore the island.
11. Ukerewe Island
This island, located north of Mwanza, is the biggest in Lake Victoria and the largest inland island in Africa. The shoreline is formed into several bays, with rocky terrain and little pockets of woodland providing intriguing vistas.
The Rutare Hill, the Rubya Forest, and a beach to relax and unwind are the main things to visit and experience. During your vacation, you may go fishing, kayaking, or on village excursions.
12. Nakupenda Island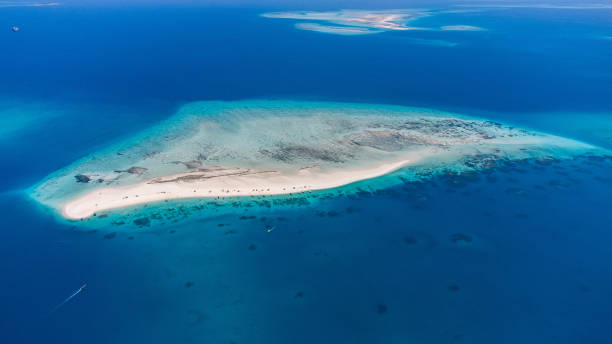 Nakupenda (which means "I LOVE YOU" in Swahili) is the name of an incredible sandbank found right off Stone Town. A whole day tour is dedicated to Prison Island's gigantic tortoise, which is ideal for snorkeling, sunbathing, and enjoying seafood and seasonal fruits.
Snorkeling off Prison Island, seeing a spectacular assortment of colored corals and exotic fish before arriving at our ideal destination, Nakupenda.
A site with vivid birds, extremely white beach, and clear, crystalline water. You would dwell in a natural reserve that is friendly due to its naturalism and their appropriate Indian Ocean pearls. The language of the white dunes and their alternate sea appear and then vanish.
Take advantage of our seasonal fruits, beach swimming, and our Seafood meal. Relax on the sandbank or explore the marine life around it before taking the motorboat or sailing back to Stone Town.