Simply put, 'they are an online link between employers of labor and job hunters. Due to the increasing popularity of these job websites, it is important to point at the key playing websites so as to prevent people from falling into the hands of swindlers posing as trusted job websites in the country.
Looking for latest jobs in Tanzania can be frustrating at times. Organizations now advertise job opportunities online rather than using the print media making such opportunities difficult to access.
Jobs in Tanzania is just one of the most searched keyword in Google by our youths due to the looming unemployment in the country. It is important to know top job sites in Tanzania that offers such announcement of vacancies, if you do not want to miss any information on current jobs availabile in the country.
Although, there are hundreds of websites that you can get such information from, we have compiled a list of authentic top most visited job search websites that offer information on latest job recruitment in Tanzania.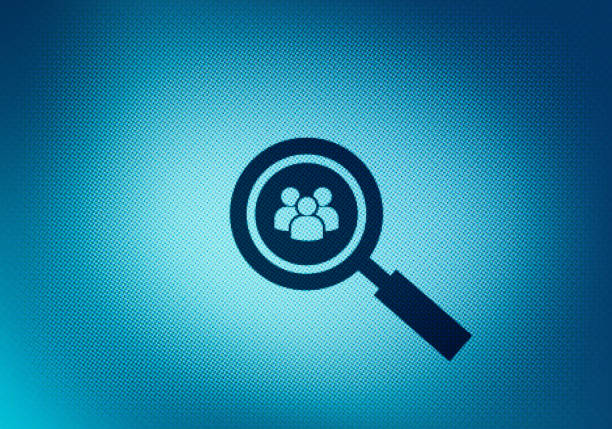 1. Jobsintanzania.org
Talking about job websites in Tanzania, jobsintanzania.org takes the list. It has over a thousand jobs listed across several sectors that you would sure find your match. Interestingly, this job site is the 60th most popular website in Tanzania.
\This popular job listing website is known among students and graduates in the country. They have carved a reputation of releasing latest updates on job vacancies in Tanzania.
Why I prefer jobsintanzania? is because, they cover many job listing on various sectors. Aside posting job opportunities online, they give detailed descriptions of the job, contact details of the Human Resource personnels and where you can forward your C.V to.
Also Job seekers need not pass through the rigors of registering in the site before applying since it links you directly to the recruiting company's career platform or provides needed email address to send your applications.
2. Ajira Portal UTUMISHI
Ajiraportal is one of the oldest and popular job listing websites in the country among Tanzanian graduates and owned by UTUMISH. Job vacancies from governmental agencies/bodies are been listed on this job websites. In Tanzania.
This is the best job site in Tanzania at the moment where updates of latest recruitment into top government organizations in the country are posted on a daily basis.
3. ZoomTanzania Jobs
This trusted job site in Tanzania ranks as the most popular website in the country and it it rising popularity trend is on the increase. This job listing website categorize their job vacancy listing by company making it easier for their audience.
4. Jobweb Tanzania
Jobwebtanzania is among the highly respected job portals in the country. This trusted job site provides a user friendly platform for the unemployed to meet with their potential employers to exchange their views and services. Jobwebtanzania also regularly give updates of new job opportunities around.
Jobwebtanzania is another trusted job portal in Tanzania you can find various job vacancies in the country. This website is updated on a daily basis.
5. Ajiraleo
Ajiraleo is a job vacancies website that regularly publishes daily latest job vacancies in Tanzania. It posts job opportunities that range from graduate, experience and internship positions.
Ajiraleo consist of featured and recent jobs main categories. The featured jobs are usually jobs that require little or no experience.
The job site is very easy to navigate.  Also, subscribers to its email notification get daily updates of the latest jobs opportunities in Tanzania.
6. Mabumbe
This is one of the respectable websites in the Tanzania Job and recruitment market with a popularity ranking based on traffic. Mabumbe get new job opportunities updated on it on a daily basis and even have an active Facebook page for that.
Mabumbe is a reputable top Tanzanian job site that offers the public job opportunities in the recruitment market. They are among the few job website that have a huge traffic base and are trusted by Tanzanians to get latest job vacancy news.
7. Uniforumtz
This best job site in can connect you to multinational companies for latest vacancies. The alexa ranking of job gurus is 200. This job search online platform ensures that employers and job finders interact and can reach each other.
If you are looking for the best job sites in Tanzania that can link you to multinational companies, then udahili portal should be the site to visit. Currently ranked 198th job search site in Tanzania, this online platform offers both employers and job seekers opportunity to search for latest jobs in Tanzania.
This is another best job search site for freshers and to see latest employment opportunities and other vacancies. This is one of the best job search site that graduates will find useful to see latest employement opportunities, scholarships and other vacancies.
This website has a fair presence on social media network. On Facebook, they have 19 thousand followers while on Twitter they have about a thousand followers.
10. Mopawa
Mopawa is a respected top Tanzanian job site offering job opportunities to job seekers in the recruitment market. They are trusted by Tanzanians to get latest job vacancy news.
There are many others but I think you will find what you want in these 10 trusted job sites in Tanzania. I wish you the best and successful job hunting.
Conclusion
The above list are the top Job search websites in the country, but does not mean that they are the only ones that guarantee such information. When you open such sites, register and subscribe so as to receive latest vacancies in Tanzania.
If you have any idea of other job search website or blog as to where one can get information on career opportunities in Tanzania, be it for graduate vacancies, IT jobs, construction jobs, government jobs, bank jobs or even if it is latest government agencies vacancies, Please feel free to use the comment section.