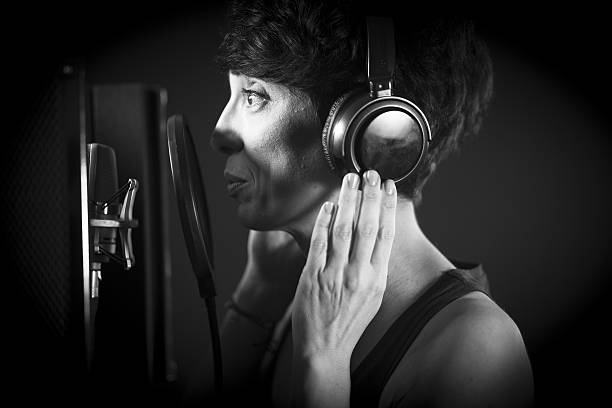 Selling services online is an increasingly popular way to earn money from home.
You can work whenever you want, and you don't need to invest in inventory or shipping.
Services are also a great way to start earning money online because they're relatively simple to sell.
You can offer any service that's legal and ethical, so long as you're qualified or experienced enough to do it well.
The first step in selling your services is finding a platform where potential clients can find you and pay you securely.
The beauty of selling services online is that you don't need much in the way of startup capital and there are no inventory costs or shipping fees.
All you need is a computer, internet connection, and some creativity!
Top 25 Best Services to Sell Online
The good news is that selling services online is easier than ever before. There are many websites available where you can list your service, including:
Fiverr – this site has become very popular in recent years. It's a marketplace for people who want to buy and sell creative or professional services starting at $5!
Upwork – another marketplace for freelance workers of all kinds, including copywriting, design, programming, and more.
99 Designs – this site allows designers from around the world to compete for your project by submitting their best designs for free!
You choose which one you like best and pay only if you're happy with their work!
Now!
Here are some of the best services to sell online:
1. Virtual assistant service
Virtual assistant services are in high demand. Many small businesses need help with administrative tasks and can't afford to hire full-time employees.
Virtual assistants can help by handling everything from scheduling appointments to organizing files, assisting with email and phone calls, and even helping to grow your business.
Virtual assistants are also a great option for people who want to work from home or those who have physical limitations that make it difficult to commute or interact with customers face-to-face.
You can offer your services as a virtual assistant on websites like Upwork, Freelancer, and Guru.
Or you could build your own site and sell your services directly to clients.
2. Transcription Services
Transcription services are a great way to make money online. Transcription involves listening to audio files and typing out what you hear.
The average pay for this type of work is around $30 per hour.
Many people can do this type of work from home, but you may need an internet connection or a computer with a microphone attached to it.
There are many different kinds of transcription services available online, including transcription of interviews, focus groups, and other types of recordings.
There are also opportunities to transcribe medical records, legal documents, and more.
3. Voice Over Services
If you're thinking about selling voice-over services online, then you're in the right place.
Voice actors and voiceovers are in demand, and there's no shortage of work out there for them.
But with so many options available, how do you know where to start?
Here are five of the best places to sell your voice over services:
Voices.com is one of the largest websites for voice-over artists and agencies to connect with each other for projects.
With over 2 million registered users, it's easy to find clients here.
Fiverr is another site where anyone can offer their services for a fee starting at $5 per job! This site has a wide range of categories including singing, dancing, writing, graphics design, and more – so there are plenty of opportunities to find gigs that fit your skillset.
Just make sure you keep your prices low so that you don't scare away potential clients!
Upwork allows freelancers to bid on jobs posted by employers who need help with various projects like writing articles or creating videos.
You can set up a profile here detailing your skills and qualifications so that employers can decide whether they want to hire you or not based on what they see on your page.
4. Online tutoring
Tutoring services are a great way to make money online. In fact, they're one of the most popular ways to make extra income.
Tutoring is a great service that can be offered over Skype, Zoom, and other video platforms.
This means that you don't have to meet your students in person; you just need to know how to communicate effectively over the phone or the Internet.
Students can contact you for help with any subject or test prep, including SAT and ACT preparation.
If you're interested in tutoring online, here are some of the best services that you can use:
Khan Academy: Khan Academy is an online education platform that offers free videos on a variety of subjects including math, science, and history.
The videos are broken down into short segments so students can easily review concepts as needed.
The site also includes interactive exercises that allow students to practice what they've learned in class or at home.
StudyBlue: StudyBlue is another popular study tool that offers flashcards and quizzes designed by teachers around the world.
Students can also create their own flashcards using StudyBlue's library of images or with photographs taken from their smartphone cameras.
5. Logo design
One of the best ways to sell online is by offering logo design services.
A logo is a unique symbol that represents your brand and will be used on all marketing materials and on your website.
A good logo should be easy to recognize and memorable, which means it has to look good in small sizes, too.
If you're interested in selling logo design services, here are some tips to help you get started:
Set up a portfolio website. This will give potential clients an idea of what kind of work you do and what kind of prices you charge for different types of projects.
You can also use your portfolio to show off any awards or recognition that you have received for your work.
Create an extensive list of logos for sale on your website and include samples of each one so people can see how they would look if they were used on their business cards or website header image.
You should also provide examples of how the logo might look if it were used as part of a larger design (like an ad campaign).
Include testimonials from previous customers who have purchased logos from you before as well as feedback from anyone who has ever been involved in any sort of branding project with you before.
6. SEO services
One of the most popular is SEO services. This is a service that can be offered to businesses with websites that want to increase their search engine ranking.
SEO services help people find your website by ensuring their content is optimized for search engines.
You do this by making sure your site has keywords in it, and you also make sure the content on your site is relevant to those keywords.
You can also offer other types of services such as web hosting, designing and coding websites, social media management, and more.
You may even be able to sell items such as eBooks or online courses!
7. Social Media Management
Social media management services help businesses manage their presence on social media platforms like Facebook, Twitter, Instagram, LinkedIn, etc.
These professionals work as an extension of your team by handling all aspects related to your brand's social media presence such as responding to comments, creating engaging content, etc.
They also help you understand how people perceive your brand through analytics reports so that you can improve it accordingly.
8. Video Editing Services
Video editing is a service that can be offered by video marketing specialists.
The process of editing a video involves cutting, splicing, and rearranging various clips of footage to create a cohesive narrative.
The professional editor will have the skills and software to do this, but it also takes time and experience to learn how to do it.
Video editors are always in demand, even if they don't have their own clients. Businesses need videos for everything from advertising campaigns to sales presentations.
If you're good at what you do, your services will always be in demand.
A good place to start with online video editing is on Fiverr, where there are plenty of opportunities to offer your services as a freelancer or work for a company on an ongoing basis.
9. Digital marketing agency
A digital marketing agency is a company that provides services to businesses to help them grow their business.
These companies include web design and development, search engine optimization (SEO), pay-per-click (PPC), social media marketing, email marketing, and landing page design, among others.
The primary goal of a digital marketing agency is to increase sales for its clients.
They do this by helping companies in their online presence by optimizing their websites for search engines, building up their social media presence, and creating effective campaigns to drive traffic to the website or sales of products or services.
10. Music Transcription
Music transcription is the process of converting musical audio into written notation.
This is a very popular and sought-after service for musicians, composers, songwriters, and music educators.
Music Transcription services are also used by music publishers to create sheet music from a recording or live performance.
The process involves listening to an audio recording of a performance and writing down what you hear.
This can be done using software such as MuseScore or Finale, but it can also be done by hand using a pen or pencil.
The end result will be completely accurate, even if it takes time and effort to produce.
11. Business Plans Writing
This is one of the most common products that people sell online.
Business plans are important documents that show how a company plans on making money in the future.
They include information about financial projections, marketing strategies, etc.
Business plans are created by businesses seeking funding from investors or lenders.
They help potential investors understand what kind of risk they are taking on when investing in a certain company's business plan.
If you have experience in business planning, then this could be an excellent opportunity for you to start an online business today!
12. Project Management Services
Project management is a service that can be offered by freelance consultants, freelancers, and small businesses.
Project management services include project planning, scheduling, resource allocation, budgeting, and risk management.
If you are a freelancer, there are many ways to monetize your skills.
One of the most profitable ways is to offer project management services for companies or individuals who need help with their projects.
13. Data analysis
Data analysis is one of the best services to sell online. The demand for this service is on the rise, as companies and organizations are looking for ways to analyze their data and identify trends that can help them make better business decisions.
If you have a background in mathematics or statistics, it's not hard to become an expert on this subject and start offering data analysis services online.
Data analysis is one of the most popular services to sell online because there is a constant demand for it.
In fact, according to the Bureau of Labor Statistics, employment in this field is expected to grow by 10% between 2014 and 2024.
That's because companies want help interpreting their data so they can take action based on that information. For example:
A company may be interested in analyzing customer buying trends by region so they can determine which areas should be prioritized when staffing up their call centers with customer service representatives.
A nonprofit organization may want help analyzing data collected through their fundraising campaigns so they can decide how much money they need to raise each year for their next project.
A social media marketing agency may need someone who can analyze its website traffic statistics so it can determine where its efforts are working best and where they need improvement.
14. Live chat customer support service
Live chat customer support service is one of the best services to sell online.
It's a great way to connect with customers and improve your brand image.
Live chat is a simple and effective way for companies to interact with their customers.
It's an important part of any online business, from eCommerce stores to blogs or other websites.
Live chat allows you to provide quick answers and help at any time of the day or night, so it's no wonder that many businesses use it.
If you're thinking about starting a live chat service for your business, there are many options available that can help you do so.
15. Software development
It's a software-driven world we live in, and people are buying more and more software every day.
So if you have skills in this area, it could be a great opportunity for you to start your own freelance business.
But before you start selling your services online, there are some important things you need to know about selling software development services.
Selling software development services online can be a very lucrative business model if done right. Here are some of the benefits:
You don't need to invest any money upfront, as all you need is a computer with an internet connection and an internet connection.
You can work from anywhere in the world as long as you have access to an internet connection.
You don't need any special office space or equipment because everything is done remotely over the internet.
16. Online security consultant
The internet has changed the world. There are more people online than ever before and people are spending more and more time on the internet.
If you have a skill, there is a good chance that you can find someone who needs your help online.
However, there are also many dangers and risks associated with using the internet.
In fact, according to Norton's 2019 Threat Report, 73% of cyber attacks happen on mobile devices.
This is why it's so important for businesses to have an online security consultant.
An online security consultant helps companies protect themselves against cyber threats.
An example of this would be when a company hires an online security consultant to make sure they're using strong passwords or updating their software regularly so they don't get hacked by viruses that could destroy their data or cause other problems with their systems.
The going rate for an online security consultant depends on where you live, but it usually ranges between $50-$300 per hour depending on how much experience they have and how hard it is for them to find work in their area.
17. Résumé writing
Résumé writing is one of the best services to sell online because it's in high demand, but most people don't have time to create a professional résumé.
If you're good at writing and editing, you can make great money writing résumés for others.
However, you'll have to invest some time in learning how to write a good résumé and then come up with an attractive pricing structure for your services.
Selling your service online is easy but getting clients can be challenging.
Make sure you have enough experience before starting out so that you can get good feedback from clients and improve your résumés as needed.
18. Website Design
This is one of the most popular services because people need websites in order to have an online presence these days.
However, many people do not know how to design their own website or find it too expensive to hire someone else for this purpose.
You can offer website design services and charge whatever rate suits your customer's budget; whether it is $10/month or $1000/month!
19. Ghostwriting
Ghostwriting is one of the best services to sell online. It's a legitimate business that can be done from home.
You don't need to hire and train employees, and you don't have to deal with the stress of managing them.
All you have to do is provide the service, get paid, and keep doing it over and over again.
Ghostwriting can be a particularly good business for writers who are just starting out.
If you have experience in ghostwriting but haven't considered making money from it yet, now is the time to do so!
20. Youtube Video Marketing
One of the best services to sell online is YouTube video marketing.
This type of marketing involves creating videos that promote a product or business and posting them on YouTube so that people can watch them.
You don't have to have any experience with video editing or graphic design, but you do need basic computer skills and some knowledge about how search engines work.
You'll also need some time set aside each week for creating new videos and making sure that they all get posted to your channel.
21. Proofreading & Editing
Proofreading & Editing is one of the best services to sell online.
You can easily get your own proofreading and editing business up and running, with little effort and even less cost.
Proofreading & Editing is a skills that can be learned by anyone.
If you have a good understanding of the English language, then you have all the skills necessary to become a proofreader or editor.
The main difference between proofreading and editing is that editing involves more than just correcting spelling mistakes and grammatical errors.
An editor will make sure that your document reads well and makes sense, as well as make any necessary changes to ensure its readability.
A good editor will also ensure that there are no factual errors in your work (i.e., spelling someone's name incorrectly).
Proofreading involves making corrections only to spelling mistakes or grammatical errors; it does not involve correcting context or content.
Proofreaders do not check for factual accuracy unless specifically asked to do so (which should always be done by an editor anyway).
22. Translation Services
Translation services are one of the best services to sell online.
It is something that you can do on your own, but it can also be outsourced to a professional service.
If you have some experience with translation, then you can use this skill to start your own business.
There are many people who don't speak English well and they may need a translator or interpreter when they travel abroad.
You can also use this service if you want to sell your products or services in another language.
Translation services are needed by many people, so you will be able to find customers easily.
If you have any special skills or knowledge, then you can also provide translation services for specific topics as well.
For example, if someone wants to translate their website into another language, then they will look for someone who has knowledge about both languages.
23. Cover Letters Writing Services
If you are looking for a good service to sell online, then Cover Letters Writing Services is one of the best services to sell online.
This service is very much in demand and is widely used by many people.
The main reason why this is so popular is that it helps in writing cover letters that are customized according to the needs of the clients.
The writer also makes sure that they understand your requirements and work accordingly.
Cover Letters Writing Services helps in making sure that the cover letter is written in a way that will catch the attention of the reader.
You can also get help from these services if you need any corrections or revisions done on your already written cover letter.
If you have not been able to get hired because of your poor cover letter, then this service can help you out.
24. Scriptwriting
Scriptwriting is one of the best services to sell online. The reason why scriptwriting is so in demand is that it's one of the most popular forms of content creators out there.
Scripts are needed for everything from novels and plays to television shows and movies.
In fact, many people who buy scripts also want help with editing or rewriting them.
The cost of scriptwriting is not less than $300. This is a very high price for the average person.
However, there are online companies that offer scriptwriting at a much lower price.
Scriptwriters need to be good at writing and also have knowledge about the movie industry.
They should be able to write different types of scripts for different genres such as romantic comedy, drama, thriller, etc.
25. Video Animation
Video animation is a very popular service that can be sold online.
The reason that this type of service has been so successful is that it provides a great deal of value for your customers.
By creating animated videos for your customers, you can help them explain their products and services in a way that is engaging and entertaining.
With video animation, you can show how something works or how it should be used in a way that will help people understand the product or service better than just reading about it in text form.
This makes it easier for people to understand what they are buying and how it works, which can lead to more sales and repeat purchases from customers who already know what they want from your business.