Nedbank Cashbuild credit is a personal loan aimed for house renovations. The Cashbuild construction loan is ideal for transforming your existing house into your dream home.
It's simple to create a Cashbuild credit account and purchase supplies on credit.
You may use the Cashbuild loan calculator to estimate your monthly loan installments. Discover the Nedbank Branch Code and Universal Branch Code
What exactly is a Cashbuild Credit Account?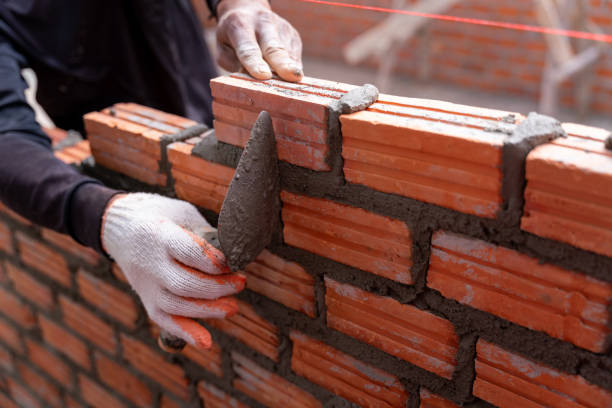 Cashbuild is South Africa's leading reseller of low-cost construction products. Cashbuild has collaborated with Nedbank to provide you with the option to purchase building goods on credit.
Open a Cashbuild account today to have unique access to Nedbank personal loans. You may establish an account with Cashbuild either online or in-store.
The Cashbuild home renovation loan is your best bet for completing your project sooner than expected. Depending on your credit score, you may be eligible for a Cashbuild credit of up to R250,000.00.
Simply go to any Cashbuild store and submit your case to them if you want to make a Cashbuild credit application. The experts are kind and would gladly assist you with the procedure.
All Cashbuild loan applications are subject to Nedbank's final credit approval and affordability evaluations. Discover All Universal Branch Codes in South Africa
Why Build a House with Credit?
The Cashbuild credit account implies you already own the land on which you plan to build your new house.
Cashbuild will allow you to finance building supplies on credit and cover the entire cost of construction.
This is more than simply a loan; it's worth all of your efforts since you'll end up with a fully finished home.
Nedbank has teamed up with Cashbuild to make your life easier.
You may be eligible for a long-term construction loan of up to R250 000 at a customized interest rate. The interest rate will be determined by your credit history; the higher your rating, the greater the amount you'll receive.
This is a secured personal loan, which means that Nedbank will use the property you're constructing as collateral for the loan application.
You might also remodel your house using a Nedbank construction loan/Cashbuild credit. Find the 10 Best Cheque Accounts In South Africa
The Advantages of Cashbuild Credit
Credit may be a valuable tool for increasing savings, obtaining access to cheaper financial products, saving money on interest, and avoiding the need to make a deposit when creating utility or mobile phone accounts.
There are several benefits to having a good credit score and a strong credit history.
Despite the fact that some individuals have had negative experiences with credit in the past, it can be a highly valuable commodity when utilized properly.
Continue reading to learn more about the advantages of utilizing credit. Discover 6 Convenient Ways To Pay For DSTV In South Africa
Considerations Before Applying for Cashbuild Credit
1. Interest and penalties should be avoided.
The capacity to save money is the most important benefit of having good or excellent credit.
When it comes to purchasing a home, having good credit may save you tens of thousands of dollars on a mortgage loan.
Auto loans, credit cards, private school loans, bank loans, and lines of credit often have lower interest rates for people with good credit.
If you wish to purchase a property with a mortgage in the future, your credit score will determine how much you can pay and if you can even buy a house at all.
Saving money on debt is simply one of the numerous benefits of having a good credit score. Learn about the Top 17 Best Savings Account In South Africa
2. Keep an eye on the cash balance
If you utilize Cashbuild credit, you do not have to pay for a new order straight soon.
When you swipe your card, the bank retains the funds until you return them.
If you pay off the entire debt before the statement due date, you won't have to pay any interest on those payments, which is a good habit to cultivate.
You have until the next statement closing date plus about three weeks before you have to pay out, beginning on the date you purchase the order.
This might include three to seven weeks of interest-free credit, allowing you to pay off your debt on your own schedule. Here are the Capitec Bank Branch Code
3. Utility reserves should be avoided at all costs
The vendor will most likely check your credit during the onboarding time for a new mobile phone bill or when you move into a new home and set up energy facilities.
If your score falls below the minimum needed by the firm, you will be asked to pay a cash deposit in order to create an account.
In a country where 78 percent of people live paycheck to paycheck, the extra beginning expenses of utility deposits on top of travel expenditures might be financially intimidating.
Developing a strong credit history The report on credit creation by self will let you keep the money in your own bank account rather than the utilities company's.
Our FNB Black Card Review And All You Need To Know
4. Credit card perks that are better
Whether you pay in cash or with Cashbuild credit, you will receive just the products or services you requested.
A cash back or travel bonus credit card, on the other hand, will pay you 3% to 5% back on every transaction, which you may deposit in your bank account, use as statement points to reduce your debt, or use to cover the cost of a future vacation or hotel stay.
If you have bad credit, you won't be able to utilize any of the top rewards credit cards or credit card deals.
Only a few credit cards targeted for those with bad or low credit provide this type of reward.
However, as your credit improves to good or excellent, you'll be able to take advantage of those amazing incentives for sales you've previously made.
5. Set up money for an emergency fund
In an ideal scenario, you would have an emergency fund that would cover three to six months of expenditures.
Even the most educated persons should be aware that they have access to additional cash via credit cards, lines of credit, or other borrowing possibilities such as Cashbuild credit if necessary.
6. Financial crime should be prevented and reduced to the greatest extent possible
If your debit card number is taken at a gas station, store, or online, the cybercriminal has access to your bank account and will drain all of your cash.
Credit card fraud liability is more limited than debit card fraud liability.
If you make an unauthorized payment on your credit card, simply tell the lender, and the charge will be deducted from your account.
Most credit cards bear no liability for illegal purchases and provide additional fraud-prevention features.
Find Out the 10 Ways On How To Make Money On YouTube In South Africa
7. Purchase and travel safeguards
Your transactions are automatically insured using the safest credit cards.
Instead than paying for expensive retail purchase coverage, you may use buy insurance, limited warranty coverage, price change protection, and other advantages offered by some credit cards.
When travelling, credit cards can contain rental vehicle insurance, trip crash or delay insurance, lost or delayed luggage insurance, and other helpful and valuable services that can save you a lot of money and time if something goes wrong.
Here are 16 Best Investments In South Africa For Beginners
8. Don't underestimate the significance of good credit.
If you have good credit, you may be able to build your home in installments, such as using the Cashbuild credit. You will save tens of thousands of dollars if you use your credit correctly.
Poor credit management, on the other hand, will quickly turn into a costly and difficult-to-manage endeavor. That is why you should carefully study your credit report or credit score.
If you take the time to understand how to manage your credit, you will reap the advantages for decades. Here are the 20 Small Business Ideas In South Africa
How does the Cashbuild card work?
The Cashbuild card has the following advantages:
Special "purchasing cards" are used to identify VIC customers.
According to the rebate structure that has been agreed upon, rebates can be handed out based on sales.
Each shop manager can contact consumers on a monthly basis to confirm their VIC status and development targets.
Customers will get a reimbursement notice within three (3) months after completing the six-month qualifying cycle.
Discover the 15 Ways On How To Make R1000 Per Day In South Africa
What You'll Need To Qualify for Cashbuild Credit
Please verify that you satisfy the following conditions in order to be considered for a Cashbuild account:
You must be at least 18 years old and have a valid South African identity card/document.
You must be continuously employed, have current payslips or a letter of employment, and earn a minimum of R3500 per month.
You must have a bank account in your name that is equal to your monthly pay – banking statements are required.
A legitimate mobile number that may also be reached by landline
In addition to the papers listed above, you must also meet the following requirements:
A spotless credit history
Your builders/contractors must be NHBRC-certified.
As previously stated, Nedbank will manage the credit account to guarantee that you return the loan on time.
Check Out the 20 Best Investment Companies In South Africa
The Cashbuild loan Calculator
The Cashbuild Loan Calculator is a tool that helps you figure out how much money you. Using the loan calculator tool, determine your affordability for the Cashbuild construction loan.
Use the Cashbuild loan calculator to see how much you qualify for, the interest rates you'll be charged, and your potential monthly payments.  You will then be able to make the greatest loan selection.
Cashbuild Contact Information
If you would like additional information on the Cashbuild credit facility, please contact:
Nedbank: 0860 555 111
Cashbuild: 011 248 1500
You'll chat with a pleasant adviser who will provide you with additional information about the loan.
Alternatively, you may learn more at cashbuild.co.za.
Learn How To Send, Receive And Reverse FNB EWallet Payments
FAQ
What services does Cashbuild offer?
Cashbuild is a large and respected South African hardware company with outlets all throughout the country.
Who is eligible to apply for Cashbuild Credit in South Africa?
Anyone with a decent credit score is eligible to apply for Cashbuild credit, which is provided by Nedbank.
What credit score is required for a construction loan?
A very excellent credit score is required for a building loan, just as it is for other credit providers and organizations.