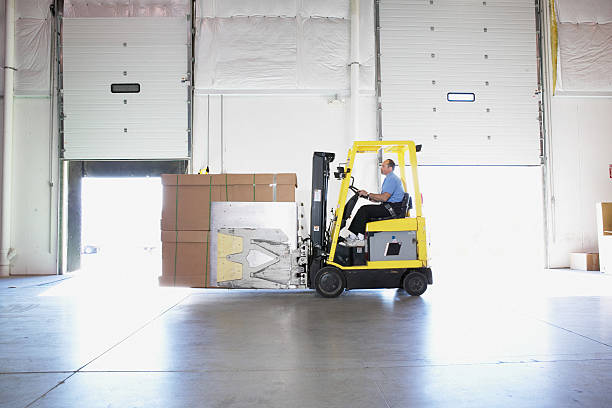 Logistics companies play an important role in the South African economy. They help to move goods and materials from one place to another, and they often handle large shipments.
In South Africa, there are many potential logistical companies.
You can start a company by investigating the market, locating suppliers, and setting up systems and procedures.
You also need to consider factors such as competition, demand, and logistics infrastructure.
If you can establish a successful business plan, starting a logistics company in South Africa is a lucrative option.
---
Related: Top 16 Best Logistics Companies In South Africa
---
How to Start a Logistic Company in South Africa
Logistics is the process that involves planning, implementing, and controlling the flow of goods and services from the point of origin to the point of consumption.
A logistics company is responsible for ensuring that products reach their destination in a cost-effective and timely manner.
Here are the most important things you need to follow when starting a logistics company in South Africa:
1. Conduct Market Research
Doing market research before starting a logistics company in South Africa is important to ensure your business has the best chance for success.
You need to understand what the competition is like, what the demand is for your services, and what the potential customer base looks like.
This information will help you make informed decisions about pricing, service offerings, and which areas of the country you should focus your efforts on.
Some key factors to consider when conducting market research for a logistics business in South Africa include:
The size of the market: This can be determined by looking at population figures and economic indicators such as GDP growth.
The spending power of consumers: This can be determined by looking at average incomes and expenditure patterns.
The distribution of wealth: This can be determined by looking at inequality indicators such as the Gini coefficient.
The level of competition: This can be determined by looking at the number of businesses already providing similar services.
2. Choose a Niche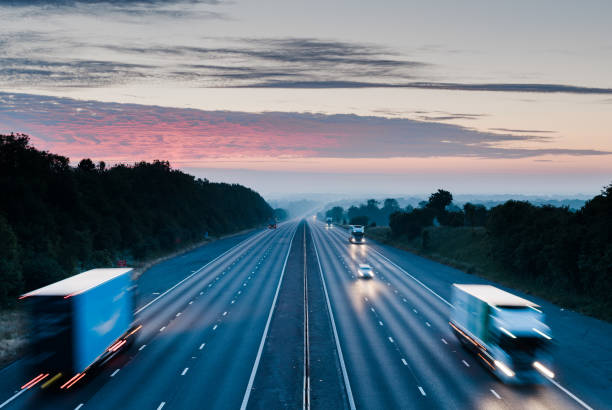 Logistics companies are cropping up all over South Africa as the country's economy continues to grow, but before starting your own logistics company, it's important to choose a niche.
There are several different types of logistics companies, so it's important to decide which type you want to specialize in.
For example, you could specialize in freight forwarding, transportation management, or warehouse and distribution.
Here are a few tips to help you choose the right one for your business.
Think about what you're good at. What services or products can you offer that nobody else in your area can?
Research the competition. What other companies are already offering similar services? Can you compete with them on price, quality, or customer service?
Consider your target market. Who is most likely to need your services? Is there a specific industry or market segment you should focus on?
Look at the local market potential. How big is the market for your services in South Africa? Is it growing or shrinking?
Weigh up the costs and benefits. What are the costs of starting your business? How much money will you make? If you're new to the area, there's a good chance that the market is still very small and getting bigger, which means you have plenty of room to grow.
3. Pick a Suitable Location
Before starting your logistics company, it's important to do your research and find a location that will be conducive to your business's success.
There are a few things to consider when choosing a location for your logistics company.
First, you need to think about the type of products or services you offer. If you specialize in shipping heavy machinery, then you'll need a location with easy access to ports or railroads.
If you offer delivery services, then you'll need to find a city with a large population and plenty of commercial businesses.
You should also consider the cost of doing business in different locations. The cost of living and doing business can vary drastically from province to province.
4. Create a Solid Logistics Business Plan
Creating a logistics business plan is one of the most important steps in starting your own business. A good plan will help you to define your business, set goals and strategies, and track your progress.
It's important to include all aspects of your business in your plan, from how you will market and sell your products or services to what resources you need to launch and grow your company.
When creating your logistics business plan, be sure to answer the following questions:
What are the goals of my company?
What are my target markets?
What are my unique selling points?
How will I generate revenue?
What are my costs and expenses?
How will I manage inventory and shipping?
What legal structure do I need for my company?
5. Name your Logistics Business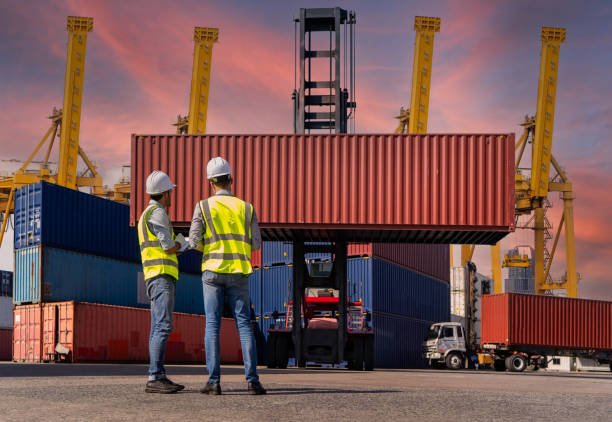 it's important to choose a name for your new logistics company that will accurately represent your brand. Here are a few tips to help you choose the perfect name for your business:
Keep it simple. The name of your business should be easy to remember and easy to spell.
Be creative. Come up with a name that is unique and reflects your company's values and mission statement.
Use keywords. Make sure the name of your business includes words that are relevant to the industry you're in. For example, if you're in the transportation industry, consider using words like "transport" or "logistics."
Be descriptive. Make sure your name accurately describes the type of service you provide. For example, if you're a transportation company, don't name your business "Logistics Company."
6. Choose a Business Entity
When starting a business, one of the first decisions you have to make is what type of business entity to form. There are several types of business entities, and each has its own advantages and disadvantages. Here is a brief overview of the most common types of business entities:
Sole proprietorship: A sole proprietorship is a business owned by one person. It is the simplest type of business entity, and it is easy to set up and manage. However, the owner is personally liable for any debts or liabilities incurred by the business.
Partnership: A partnership is a business owned by two or more people. Like a sole proprietorship, it is simple to set up and manage, but partners are also personally liable for any debts or liabilities incurred by the business.
Corporation: A corporation is a business owned by one or more people. It is legally separate from its owners and has the same rights and obligations as a non-profit organization. The corporation can be either a public or private entity.
7. Register your Logistics Company
If you are looking to start up a logistics business in South Africa, you will need to register your company with the relevant authorities. The process is relatively straightforward and can be completed in a few weeks.
Here is a guide to help you get started.
Firstly, you will need to decide on a business name. Once you have settled on a name, you will need to conduct a trademark search to ensure that it is not already taken.
If it is available, you can then proceed to register your company with the Companies and Intellectual Property Commission (CIPC).
You will also need to register for value-added tax (VAT) and set up a bank account in order to accept payments from clients.
You will also need to obtain an operating licence from the Department of Transport and from relevant local departments.
8. Get Financing for your Logistic Company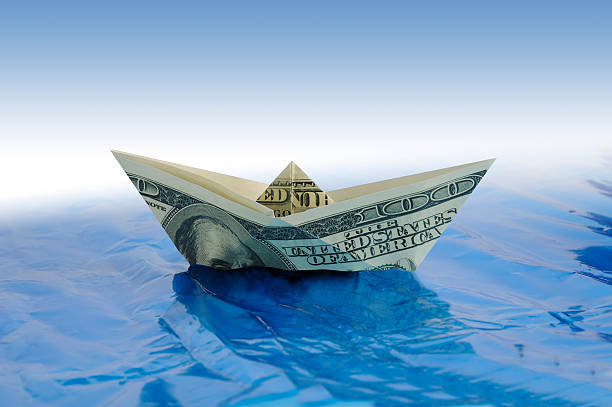 Logistics companies are usually very capital-intensive businesses. This is because they require a lot of money to purchase the necessary trucks, trailers, and other equipment needed to run the business.
This also includes office space, workers' salaries, and other miscellaneous expenses. For this reason, most logistics companies require some form of financing in order to get started.
There are a few different ways to go about getting financing for your logistics company. The most common way is to seek out a loan from a bank or another lending institution.
Another option is to issue stock in your company to potential investors. This will give them a stake in the business and can provide you with the capital you need to get started.
Yet another option is to partner with another company that already has the capital you need. This is a good way to get started, but you will have to make sure that the business partners are committed to your success.
9. Purchase Business Insurance
Logistics companies face many risks while transporting goods from one place to another. There is a risk of accidents, theft, and natural disasters. Business insurance can protect your company from these risks.
There are many types of business insurance that you can purchase for your logistics company. The most common types are property insurance, liability insurance, and automobile insurance.
Property insurance protects your company's property from damage or theft. Liability insurance protects your company from lawsuits if someone is injured or their property is damaged while your company was transporting goods.
Automobile insurance protects your company's drivers and vehicles from accidents. You should carefully consider the risks that your company faces before purchasing business insurance.
Make sure that you purchase the right type of coverage for your needs.
10. Hire the Right staff
Logistics is a field that is constantly changing and evolving, so it is important to have the right staff in place to keep up with the latest trends and developments.
When hiring for your logistics company, make sure to look for individuals who are knowledgeable and experienced in the field.
They should be able to handle all aspects of logistics, from planning and organizing shipments to ensuring that goods arrive at their destination on time.
In addition, the staff should be able to work well under pressure and be able to handle any challenges that may arise.
By hiring the right people, you can ensure that your logistics company runs smoothly and efficiently.
11. Market your business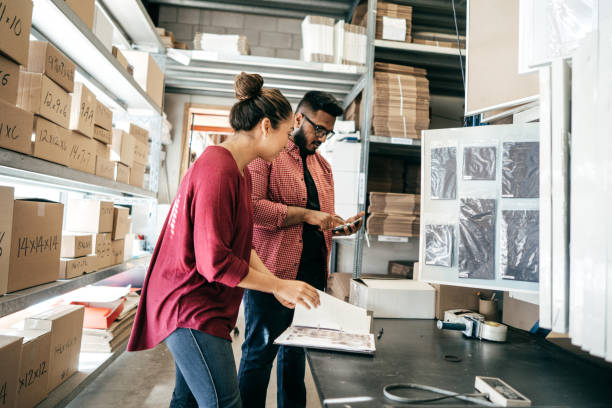 Logistics businesses are often complex and difficult to understand for customers who are not in the industry. It is important for a logistics business to market themselves in a way that makes their services easy to understand and demonstrates the value they provide.
There are many ways to do this, but some basic methods include creating a website, writing articles or white papers, making videos, and attending trade shows.
Logistics businesses should also identify their target audience and craft marketing materials specifically for them. For example, a business that provides transportation services might target trucking companies, while a business that provides warehousing might target retailers.
It is also important to keep in mind what motivates potential customers and highlight how the logistics company can help them meet their goals.
One of the most important things a logistics company can do is create a strong brand identity. A brand identity can include everything from a simple logo to the company's mission statement and business philosophy.
How Much does it Cost to Start a Logistics Company in South Africa?
The cost of starting a logistics company in South Africa varies depending on the size and scope of the company. Generally, startup costs can range from R50,000 to R500,000.
Key expenses include renting or purchasing office space, hiring employees, and purchasing equipment and vehicles. In addition, companies will need to invest in marketing and advertising to create a brand and attract customers.