John Dorys restaurant is one of the best seafood restaurant in South Africa, offering fine dining and a wide variety of seafood.
They are open every day for lunch and dinner, as well as hosting special events at various venues around major cities in South Africa.
Discover the latest McDonalds Menu Prices In South Africa
Their menu has been created over many years by combining their own knowledge with feedback from satisfied customers and includes only the freshest ingredients.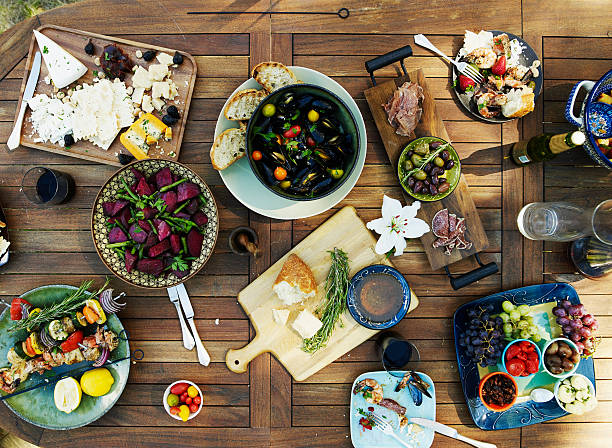 John Dory's can cater for any occasion including birthday parties, weddings and private functions. They offer a range of menus from business lunches to special occasions.
Their team consist of experienced chefs who prepare each meal with passion and pride ensuring that every time you visit you will leave with a smile on your face.
Here is KFC Menu Prices In South Africa
Here is the latest John Dory menu with prices in South Africa:
Starters Menu
| | |
| --- | --- |
| Calamari Strips | 68.00 |
| Mussel Bowl | 59.00 |
Kids Meals Menu
| | |
| --- | --- |
| 200g Ribs | 63.00 |
| Quarter Chicken | 52.00 |
Fish Market Menu
| | |
| --- | --- |
| Calamari Strips | 129.00 |
| Hake & Chips – 1 Piece | 79.00 |
| Hake & Chips – 2 Piece | 109.00 |
| Family Meal Deal | 199.00 |
| Sole (180g) | 129.00 |
Combos Menu
| | |
| --- | --- |
| Double Hake & Calamari Strips | 139.00 |
| Sole & Calamari Strips | 115.00 |
| Sole & Prawns | 129.00 |
| Hake & Prawns | 119.00 |
| 1/4 Chicken & 400g Ribs | 159.00 |
Prawns & Platters Menu
| | |
| --- | --- |
| Ten JD's Prawns | 129.00 |
| Fifteen JD's Prawns | 169.00 |
| Coastal Platter | 129.00 |
| John's Platter | 155.00 |
Sushi Menu
| | |
| --- | --- |
| Bean Curd | 54.00 |
| California Rolls (4 pieces) | 39.00 |
| Sandwiches (2 pieces) | 39.00 |
| Hake Nuggets | 45.00 |
| Maki (3 pieces) | 39.00 |
| Salmon Roses (3 pieces) | 69.00 |
| Hand Roll | 59.00 |
| Vegetarian Futomaki | 39.00 |
| The Bomb (4 pieces) | 58.00 |
| Prawn Tempura (3 pieces) | 58.00 |
| Rainbow Rolls (4 pieces) | 58.00 |
| Cucumber Rolls (4 pieces) | 58.00 |
| Prawn Avalanche | 58.00 |
| Prawn & Cheese Spring Rolls | 45.00 |
| Strawberry & Cream Pudding | 54.00 |
| Rose Parcels | 65.00 |
| Vegetarian Rainbow Roll | 58.00 |
| Tuna/Salmon Trio | 54.00 |
| Samurai Salmon Rolls | 59.00 |
| Tuna Roses | 49.00 |
| Deep Fried Futomaki | 58.00 |
| Nigiri | 45.00 |
| Prawn Surprise | 58.00 |
| Valentine Roll | 58.00 |
| Tempura Rainbow Rolls | 58.00 |
| Smoked Cali Rolls | 58.00 |
| C&C Bombs | 58.00 |
| Snow Crab Rolls | 58.00 |
| Prawn Reload | 85.00 |
| Caterpillar Roll | 58.00 |
| Two Oceans Sushi Platter | 109.00 |
| Maritime Platter | 279.00 |
| Rainbow Warrior Platter | 125.00 |
| Family Sushi Deal | 269.00 |
Desserts Menu
| | |
| --- | --- |
| Ice Cream & Bar-one Sauce | 36.00 |
| Peppermint Tart | 39.00 |