The retail industry is highly competitive and fragmented. While there are many retailers across the globe with different specializations, Macy's focuses predominantly on men's and women's apparel, home accessories, and cosmetics.
Another segment Macy's competes in is the luxury goods market. While it doesn't compete directly with high-end luxury retailers such as Gucci or Prada, it does compete with high-end department stores such as Nordstrom.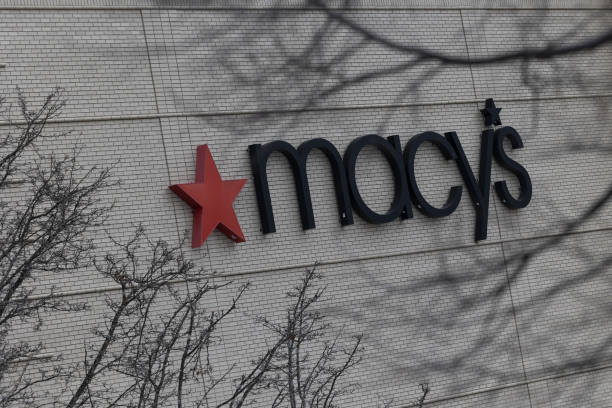 Several key features make Macy's a competitor of other department stores like Nordstrom, JCPenney, and Kohl's.
The first feature is the fact that Macy's sells men's and women's apparel including accessories, home goods, and cosmetics.
These products are sold both online and in brick-and-mortar locations.
The second main feature is how Macy's operates in 45 states as well as the District of Columbia and Puerto Rico, giving it a nationwide presence.
However, unlike many of its competitors who also have international operations, Macy's only sells products within the United States.
The biggest Macy's Competitors are Amazon, SEPHORA, Nordstrom, Wayfair, Walmart, Target, Kohl's, and Dillards.
---
Related: 10 Major Target Competitors In the Retail Industry
---
Now! Let's get started.
1. Amazon
The biggest threat to Macy's right now is the growing popularity of online shopping, particularly on e-commerce giant Amazon.com, which is quickly becoming the go-to shopping destination for consumers.
Amazon has many key advantages over brick-and-mortar retailers such as Macy's.
It can offer better prices because it sells direct to customers, avoiding the middlemen who add costs at every step of the supply chain.
Amazon also offers a far greater selection than most physical retailers can provide, and its website makes it easy for shoppers to find what they want.
In addition, Amazon has invested heavily in fulfillment centers and shipping services that allow it to deliver products faster than most competitors can.
2. SEPHORA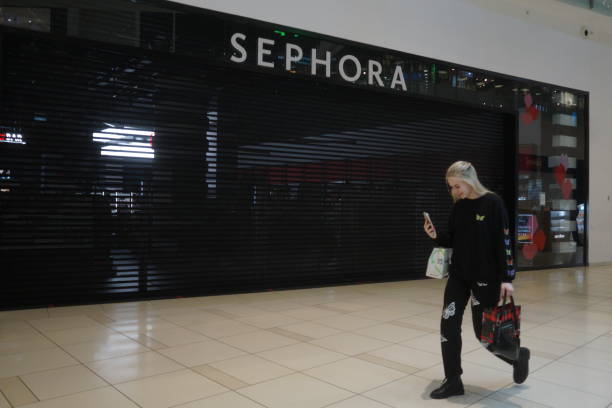 SEPHORA is a beauty retailer that carries popular makeup, skincare, and fragrance brands for men and women.
If you're looking for the latest cosmetics and high-end skincare products, SEPHORA has what you need from top name brands like Tarte and Too Faced.
You can also find budget-friendly alternatives from in-house brands like Formula X and Sephora Collection.
The company also offers free samples with every order, so you can try new products before investing in them.
You can get even more freebies when you join the Beauty Insider program, which gives members points for purchases that they can redeem for rewards like deluxe samples and birthday gifts.
---
Related: 10 Biggest Home Depot Competitors In Home Improvements
---
3. Nordstrom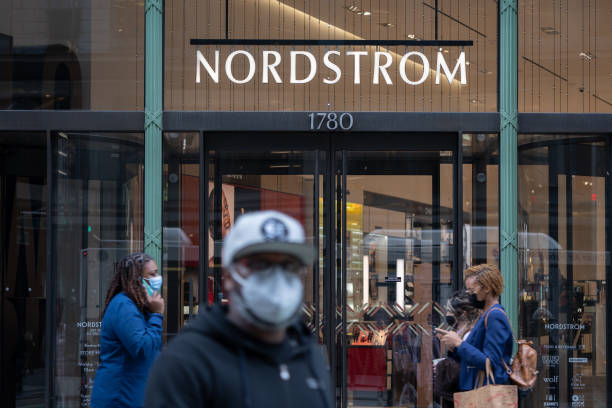 Nordstrom is one of Macy's biggest competitors, but its business model and strategy are quite different.
Nordstrom and Macy's are two of the most well-known department store chains in the US, but they cater to different customer bases.
While Nordstrom is known for its luxury and high-end fashions, Macy's is more of a popular brand retailer.
With so many similar stores available, it can be hard to decide which one to shop at.
Nordstrom offers a mix of high-end and affordable products from luxury brands like Gucci and Prada as well as popular brands like Nike and Adidas.
Nordstrom doesn't have cheap products per se, but you can find some good deals on certain items during sales
4. Hudson's Bay Company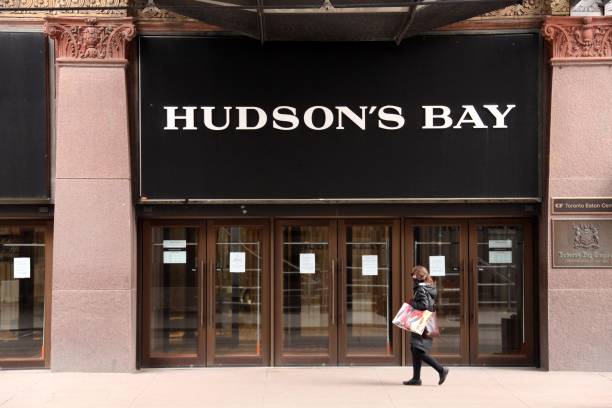 Founded in 1670, Hudson's Bay Company is one of Macy's top competitors.
The company is a Toronto-based department store chain that sells many products like home goods, apparel, accessories, and beauty products.
Hudson's Bay Company owns other retail stores including Lord & Taylor and Saks Fifth Avenue.
These stores are located throughout the United States and Canada.
Dillard's is an Arkansas-based department store chain with 319 stores located throughout 29 states.
The company carries a wide range of products including clothing, footwear, housewares, and furniture.
---
Related: 10 Biggest Stitch Fix Competitors In Personal Styling Services
---
5. Wayfair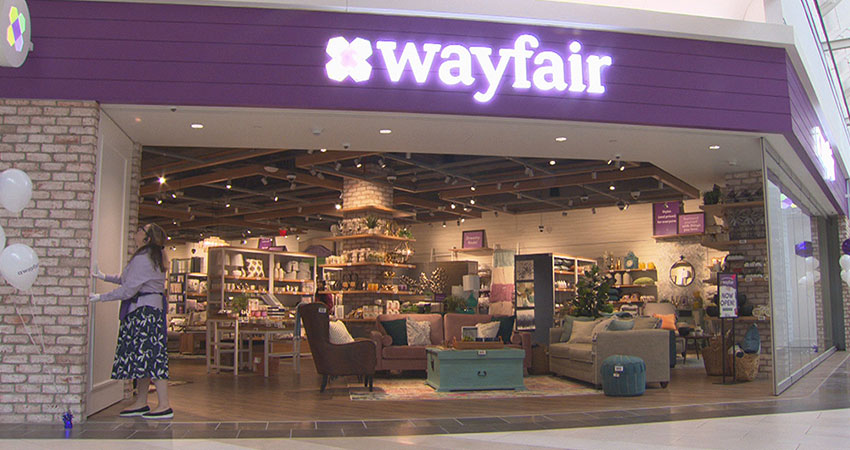 Even though Wayfair is one of the major competitors to Macy's, the two companies have a completely different clientele.
Wayfair mainly sells furniture and home decor products which are priced higher than Macy's.
The main demographic of Wayfair is between the age group 25-34 that likes to spend a lot on home decor and furniture.
Macy's has a large number of loyal customers, who prefer shopping at Macy's due to its great customer service as well as its large variety of products.
As per a report published by Forbes, Macy's has a high repeat purchase rate which makes it one of the most loyal brands of America.
6. Kohl's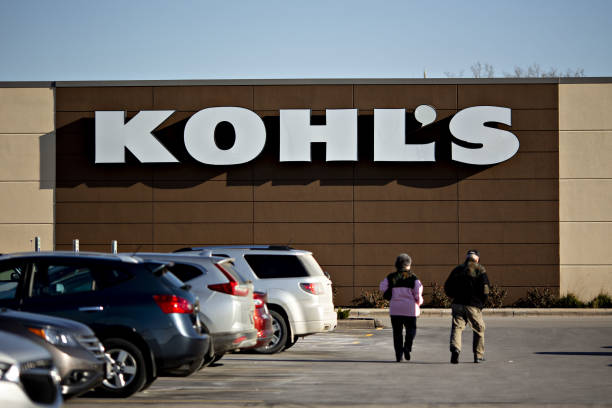 Kohl's is one of the major competitors to Macy's. Both are department stores with a mass-market appeal, though Kohl's is more focused on value, while Macy's has been struggling in recent years to create a more distinct brand identity.
In terms of sales, Macy's is still significantly larger than Kohl's (though this gap is diminishing), and it operates about twice as many stores.
However, Kohl's has been growing faster and generating greater returns for investors.
Kohl's offers 15% off your first online or in-store purchase when you sign up for a charge card. After that, cardholders earn 12 points per dollar spent at Kohl's and 2 points per dollar spent on purchases made elsewhere.
Every 1,000 points earned is worth $10 in Kohl's Cash. This rewards program clearly favors purchases made at Kohl's, but this shouldn't come as much of a surprise.
The key downside to the Kohl's Charge Card is that you do not receive free shipping with your purchases. You will also receive fewer bonuses than you would with Macy's Credit Card if you regularly shop during their big sales events.
If you prefer to shop online and take advantage of free shipping promotions, we suggest going with Macy's instead.
7. Target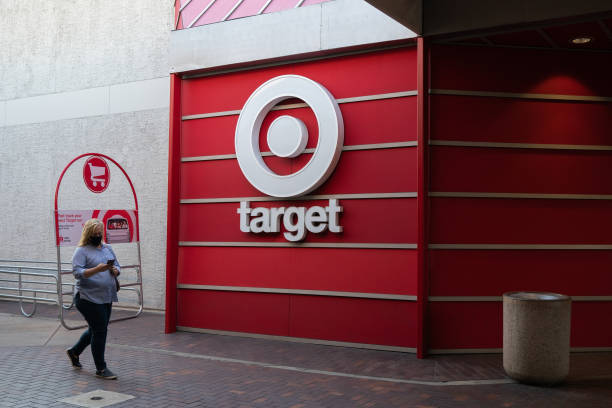 Target is a low-cost retail giant. It's known for its stylish, yet cheap housewares and clothing.
Target is one of the major competitors to Macy's. Both retailers compete for the same shoppers, and it shows in their strategies.
Macy's stores are typically more upscale, with marble floors and fancy lighting and fixtures.
Target stores are less glamorous, with concrete floors and fluorescent lights.
They're also much larger than Macy's locations, which typically clock in at around 100,000 square feet.
Target's bigger footprint allows it to offer more merchandise, including groceries and an expanded electronics department.
---
Related: The 10 Biggest Lululemon Competitors In The Market
---
8. Dillard's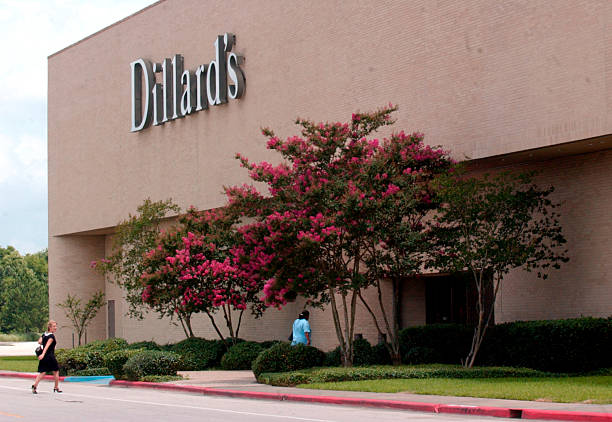 Some of the biggest names in the retail industry are Macy's and Dillard's. The two brands have similar profiles, but they also offer very different shopping experiences.
Both chains sell clothing and accessories, but Macy's has a more diverse collection. Macy's is known for its women's clothing and shoe departments and products from big brands like Coach and Calvin Klein.
It also sells items in categories like beauty, home, handbags, jewelry/watches, and kids' clothing.
Dillard's offers all of these categories except for watches, but it is primarily known for its women's apparel.
9. Walmart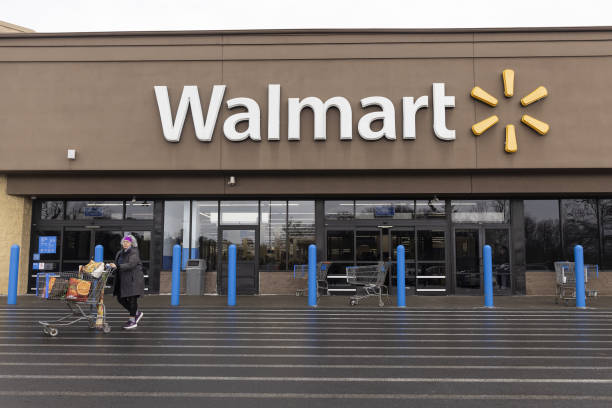 Walmart is the largest retailer in the United States. They sell everything from groceries to clothing to electronics and more!
They have over 2,700 stores nationwide with about 20% of those being supercenters that offer services such as banking, vision centers, pharmacies, etc…
Their prices tend to be much lower than Macy's due to their size but their selection may not always be as good as what you would find at another store like Target or Kohl's.
10. JCPenney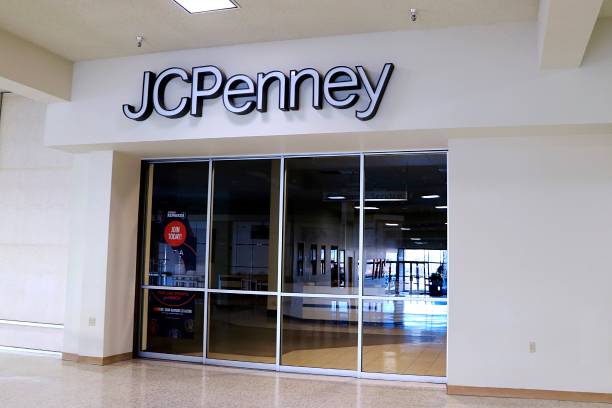 Customers can find a variety of name-brand merchandise at J.C. Penney stores, including clothing, shoes, and accessories for men, women, and children as well as home furnishings and appliances.
J.C. Penney also carries household items such as cleaning supplies and pet care products.
In addition to its brick-and-mortar stores, the company operates a website where consumers can browse and purchase items online with free shipping on orders of $99 or more.
The company also has mail-order catalogs that customers can use to shop by phone or through the mail. As of 2018, there are more than 800 J.C.
Penney locations throughout the United States and Puerto Rico along with an eCommerce site and mobile app for smartphones and tablets that offers shoppers an alternative way to browse products from anywhere at any time.
Last word
Macy's, like many other retailers, faces a great number of challenges. One of the primary challenges that Macy's faces are the threat of new entrants.
Macy's has established itself as one of the premier retailers in the world.
However, not all companies can sustain their success over long periods. New entrants can enter the market and take away customers from Macy's with lower price points or better customer service.
Another challenge that Macy's faces are bargaining power from suppliers.
Many of Macy's suppliers can provide products to other retailers, giving them leverage to raise prices when they want to.
Another major challenge that Macy's faces are its competition on the Internet.
Since consumers can quickly compare prices online, Macy's must make sure it is competitive with online retailers to maintain its success.