Do you want to know the UPDATED McDonald's Menu Prices in Canada 2021? There's no need to describe the brand that owns a bright and curving "M" once you see it. They've made such a claim that a single letter may be correctly identified in virtually every region of the planet.
It is a fast-food restaurant franchise that provides nearly every delicious meat-related meal, and the most distinctive aspect of McDonald's is its unique nomenclature. Check Out Pizza Hut Menu Prices In Canada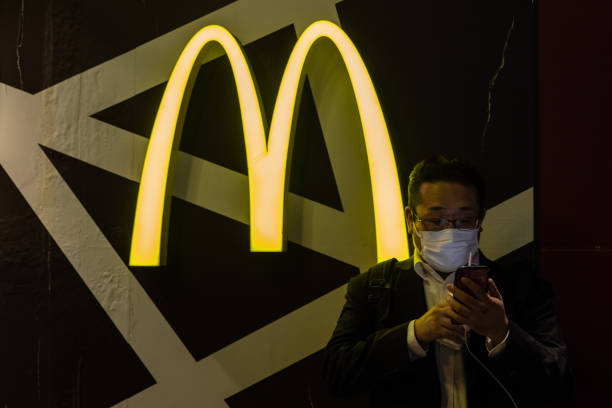 Almost every item on their menu has a "Mc" prefix or a "Mac" suffix, such as the McNuggets, Big Mac, and McGriddles.
McDonald's Menu with Prices 2021 includes McDonald's breakfast menu prices, McDonald's lunch menu prices, McDonald's catering menu prices, and McDonald's Secret Menu Prices.
Find Out Tim Hortons Menu Prices In Canada
I have done my best to offer accurate McDonald's Prices 2021 with the Latest & Current McDonald's Menu Prices List. However, you may visit the official McDonald's Menu in Canada website to view the correct McDonald's Menu with Prices. Discover Swiss Chalet Menu Prices In Canada
McDonald's Menu Prices Canada 2021
McDonald's Snacks Menu Prices In Canada
| Menu Items | Prices |
| --- | --- |
| Egg BLT Bagel Extra Value Meal | $7.29 |
| Bacon N' Egg Bagel Extra Value Meal | $6.89 |
| Sausage N' Egg Bagel Extra Value Meal | $6.89 |
| 2 Breakfast Burritos | $4.69 |
| 2 Breakfast Burritos Extra Value Meal | $6.79 |
| Big Breakfast | $4.69 |
| Salted Caramel Apple Danish | $1.69 |
| Chocolate Hazelnut Croissant | $2.69 |
| Authentic French Croissant | $1.69 |
| Mini Chocolatine | $0.89 |
| Chocolate Brownie | $1.99 |
| Mini Crème Egg McFlurry | $2.69 |
| Regular Crème Egg McFlurry | $3.39 |
| Mini Oreo McFlurry | $2.69 |
| Regular Oreo McFlurry | $3.39 |
| Mini M&M McFlurry | $2.69 |
| Regular M&M McFlurry | $3.39 |
| Mini Skor McFlurry | $2.69 |
| Regular Skor McFlurry | $3.39 |
| Blueberry Cream Cheese Danish Pairing | $2.71 |
| Salted Caramel Apple Danish Pairing | $2.71 |
| Baked Apple Pie | $1.19 |
| 2 Baked Apple Pies | $1.79 |
| Vanilla Cone | $1.79 |
| Fudge Sundae | $2.69 |
| Caramel Sundae | $2.69 |
| Plain Sundae | $2.69 |
| Mini Reese's Pieces McFlurry | $2.69 |
| Reese's Pieces McFlurry | $3.39 |
| Lil' Gem Cookie | $0.99 |
| Banana Chocolate Chunk Muffin Pairing | $2.01 |
| Blueberry Muffin Pairing | $2.01 |
| Fruit & Fibre Muffin Pairing | $2.01 |
| Carrot Muffin Pairing | $2.01 |
| Red Velvet Cookie | $0.99 |
| Chocolate Chunk Cookie | $0.99 |
| Chewy Carmel Oatmeal Cookie | $0.99 |
| Cranberry Orange Muffin Pairing | $2.01 |
| Mini Chocolatine Pastry McCafe Pairing | $2.99 |
| Strawberry Cream Cheese Danish Pairing | $2.71 |
| Cranberry Orange Muffin | $1.49 |
| Carrot Muffin | $1.43 |
McDonald's Breakfast Menu
| | |
| --- | --- |
| Sausage and Hash Brown More-Ning McWrap | $4.39 |
| Plain Bagel with Butter | $1.39 |
| Multigrain Bagel with Butter | $1.39 |
| Cinnamon Raisin Bagel with Butter | $1.39 |
| Everything Bagel with Butter | $1.39 |
| Bagel and Cream Cheese | $2.19 |
| Bagel and Nutella | $2.19 |
| Egg BLT Bagel | $4.69 |
| Bacon and Egg Bagel (Any type of Bagel) | $4.29 |
| Sausage N'Egg Bagel (Any type of Bagel) | $4.29 |
| Hot Cakes & Sausage with Syrup and Butter | $4.49 |
| Hash Brown | $1.79 |
| Egg McMuffin Extra Value Meal | $6.49 |
| Sausage and Egg McMuffin Extra Value Meal | $6.49 |
| Bacon, Egg & Cheese McGriddles | $4.29 |
| Sausage Egg & Cheese McGriddles | $4.29 |
| Sausage McGriddles | $2.59 |
| McGriddle | $1.69 |
| Breakfast Burrito | $2.39 |
| Apple Slices | $0.99 |
| Banana Chocolate Chunk Muffin | $1.49 |
| Blueberry Muffin | $1.49 |
| Fruit & Fibrer Muffin | $1.49 |
| Bacon N' Egg McMuffin Extra Value Meal | $6.49 |
| Strawberry Cream Cheese Danish | $1.69 |
| Blueberry Cream Cheese Danish | $1.69 |
| English muffin with Butter | $1.49 |
| Hot Cakes with Syrup and Butter | $3.49 |
| Hot Cakes & Bacon with Syrup and Butter | $4.49 |
| Egg McMuffin | $4.19 |
| Bacon and Egg McMuffin | $3.89 |
| Sausage N' Egg McMuffin | $3.89 |
| Sausage McMuffin | $1.99 |
| Bacon & Hash Brown More-Ning McWrap | $4.39 |
McDonald's Chicken Menu
| | |
| --- | --- |
| Ranch Snack Wrap with Grilled Chicken | $2.49 |
| Chipotle Snack Wrap with Crispy Chicken | $2.49 |
| Chipotle Snack Wrap with Grilled Chicken | $2.49 |
| Junior Chicken | $1.99 |
| 6 Chicken McNuggets | $5.59 |
| 10 Chicken McNuggets | $6.99 |
| 20 Chicken McNuggets | $10.29 |
| Ranch Snack Wrap with Crispy Chicken | $2.49 |
| Chicken & Bacon Signature McWrwap with Grilled Chicken | $5.79 |
| Chicken & Bacon Signature McWrap with Crispy Chicken | $5.79 |
| Sweet Chili Signature McWrap with Crispy Chicken | $5.79 |
| Sweet Chili Signature McWrap with Grilled Chicken | $5.79 |
| Cajun Signature McWrap with Crispy Chicken | $5.79 |
| Cajun Signature McWrap with Grilled Chicken | $5.79 |
| Ranch Chicken Snack Wrap with Crispy Chicken | $2.49 |
| Ranch Chicken Snack Wrap with Grilled Chicken | $2.49 |
| McChicken | $5.39 |
| BLT with Crispy Chicken | $7.19 |
| BLT with Grilled Chicken | $7.19 |
| Tomato & Mozzarella with Crispy Chicken | $7.19 |
| Tomato & Mozzarella with Grilled Chicken | $7.19 |
McDonald's Burgers Menu
| | |
| --- | --- |
| Double Quarter Pounder BLT | $7.49 |
| Quarter Pounder Without Cheese | $5.19 |
| Double Quarter Pounder Without Cheese | $6.59 |
| Mighty Angus Original Bacon and Cheddar | $6.99 |
| Mighty Angus | $6.99 |
| Double Cheeseburger | $2.39 |
| Hamburger | $1.69 |
| Double Hamburger | $1.99 |
| McDouble | $2.29 |
| Mighty Angus Range Carolina BBQ Angus | $6.99 |
| Big Mac | $5.69 |
| Double Big Mac | $7.19 |
| Big Mac, No Meat | $4.19 |
| Quarter Pounder With Cheese | $5.69 |
| Double Quarter Pounder With Cheese | $7.19 |
| Quarter Pounder BLT | $6.09 |
| Cheeseburger | $1.89 |
McDonald's Filet-O-Fish Menu
| | |
| --- | --- |
| Double Filet-O-Fish | $6.59 |
| Filet-O-Fish | $5.19 |
McDonald's Sides Menu
| | |
| --- | --- |
| Fries Large | $3.29 |
| Potine | $4.49 |
| Fries Small | $1.69 |
| Fries Medium | $2.89 |
McDonald's Combos Menu
| | |
| --- | --- |
| Caesar Signature McWrap with Crispy Chicken Extra Value Meal | $9.69 |
| 6 McNuggetts Extra Value Meal | $9.49 |
| 10 McNuggetts Extra Value Meal | $10.89 |
| Filet-O-Fish Extra Value Meal | $8.99 |
| Double Filet-O-Fish Extra Value Meal | $10.39 |
| BLT with Crispy Chicken Extra Value Meal | $10.79 |
| BLT with Grilled Chicken Extra Value Meal | $10.79 |
| Cajun Signature McWrap with Crispy Chicken Extra Value Meal | $9.69 |
| Chicken & Bacon Signature McWrap with Crispy Chicken Extra Value Meal | $9.69 |
| Chicken & Bacon Signature McWrap with Grilled Chicken Extra Value Meal | $9.69 |
| Caesar Signature McWrap with Grilled Chicken Extra Value Meal | $9.69 |
| Mighty Angus Original Extra Value Meal | $10.69 |
| Bacon and Chedder Angus Extra Value Meal | $10.69 |
| Quarter Pounder with Cheese Extra Value Meal | $9.49 |
| Quarter Pounder BLT Extra Value Meal | $10.29 |
| Double Quarter Pounder No Extra Value Meal | $10.49 |
| Double Quarter Pounder with Cheese Extra Value Meal | $10.89 |
| Big Mac Extra Value Meal | $9.49 |
| Double Big Mac Extra Value Meal | $10.89 |
| Big Mac No Meat Extra Value Meal | $8.49 |
| McPicks McDouble Meal | $5.00 |
| McPicks Junior Chicken Meal | $5.00 |
| McChicken Extra Value Meal | $9.49 |
| Tomato & Mozarella with Crispy Chicken Extra Value Meal | $10.79 |
| Tomato & Mozarella with Grilled Chicken Extra Value Meal | $10.79 |
McDonald's Salads Menu
| | |
| --- | --- |
| Greek Entrée Salad | $5.79 |
| Caesar Entrée Salad | $5.79 |
| Side Caesar Salad | $2.89 |
| Side Garden Salad | $2.89 |
| Caesar Entrée Salad with Crispy Chicken | $7.79 |
| Caesar Entrée Salad with Grilled Chicken | $7.79 |
| Greek Salad with Grilled Chicken | $7.79 |
| Greek Salad with Crispy Chicken | $7.79 |
McDonald's Hot Drinks Menu
| | |
| --- | --- |
| White Chocolate Mocha (Skim Milk) Small | $2.89 |
| White Chocolate Mocha (Skim Milk) Medium | $3.49 |
| White Chocolate Mocha (Skim Milk) Large | $3.89 |
| Espresso | $1.39 |
| Double Espresso | $1.99 |
| Long Espresso | $2.39 |
| White Hot Chocolate (2% Milk) Small | $2.49 |
| White Hot Chocolate (2% Milk) Medium | $2.99 |
| White Hot Chocolate (2% Milk) Large | $3.39 |
| Senior Green Tea Large | $1.59 |
| Americano Large | $2.49 |
| McCafe Mocha (2% Milk) Small | $2.89 |
| McCafe Mocha (2% Milk) Medium | $3.49 |
| McCafe Mocha (2% Milk) Large | $3.89 |
| McCafe Mocha (Skim Milk) Small | $2.89 |
| McCafe Mocha (Skim Milk) Medium | $3.49 |
| McCafe Mocha (Skim Milk) Large | $3.89 |
| White Chocolate Mocha (2% Milk) Small | $2.89 |
| White Chocolate Mocha (2% Milk) Medium | $3.49 |
| White Chocolate Mocha (2% Milk) Large | $3.89 |
| White Hot Chocolate (Skim Milk) Small | $2.99 |
| White Hot Chocolate (Skim Milk) Medium | $2.99 |
| White Hot Chocolate (Skim Milk) Large | $3.39 |
| Hot Chocolate (2% Milk) Small | $2.49 |
| Hot Chocolate (2% Milk) Medium | $2.99 |
| Hot Chocolate (2% Milk) Large | $3.39 |
| Hot Chocolate (Skim Milk) Small | $2.49 |
| Hot Chocolate (Skim Milk) Medium | $2.99 |
| Hot Chocolate (Skim Milk) Large | $3.39 |
| Cappuccino (2% Milk) Large | $3.39 |
| Cappuccino (Skim Milk) Small | $2.79 |
| Cappuccino (Skim Milk) Medium | $2.99 |
| Cappuccino (Skim Milk) Large | $3.39 |
| Americano Small | $1.99 |
| Americano Medium | $2.19 |
| Senior Orange Pekoe Tea Small | $1.19 |
| Senior Orange Pekoe Tea Medium | $1.43 |
| Senior Orange Pekoe Tea Large | $1.59 |
| Senior Orange Pekoe Tea Extra Large | $1.75 |
| Peppermint Tea Small | $1.49 |
| Peppermint Tea Medium | $1.79 |
| Peppermint Tea Large | $1.99 |
| Peppermint Tea Extra Large | $2.19 |
| Senior Peppermint Tea Small | $1.19 |
| Senior Peppermint Tea Medium | $1.43 |
| Senior Peppermint Tea Large | $1.59 |
| Senior Peppermint Tea Extra Large | $1.75 |
| Earl Grey Tea Small | $1.49 |
| Earl Grey Tea Medium | $1.79 |
| Earl Grey Tea Large | $1.99 |
| Earl Grey Tea Extra Large | $2.19 |
| Senior Earl Grey Tea Small | $1.19 |
| Senior Earl Grey Tea Medium | $1.43 |
| Senior Earl Grey Tea Large | $1.59 |
| Senior Earl Grey Tea Extra Large | $1.75 |
| Green Tea Small | $1.49 |
| Green Tea Medium | $1.79 |
| Green Tea Large | $1.99 |
| Green Tea Extra Large | $2.19 |
| Senior Green Tea Small | $1.19 |
| Senior Green Tea Medium | $1.43 |
| Senior Earl Grey Tea Small | $1.19 |
| Senior Earl Grey Tea Medium | $1.43 |
| Senior Earl Grey Tea Large | $1.59 |
| Senior Earl Grey Tea Extra Large | $1.75 |
| Green Tea Small | $1.49 |
| Green Tea Medium | $1.79 |
| Green Tea Large | $1.99 |
| Green Tea Extra Large | $2.19 |
| Senior Green Tea Small | $1.19 |
| Senior Green Tea Medium | $1.43 |
| Latte (2% Milk) Small | $2.49 |
| Latte (2% Milk) Medium | $2.99 |
| Latte (2% Milk) Large | $3.39 |
| Latte (Skim Milk) Small | $2.49 |
| Latte (Skim Milk) Medium | $2.99 |
| Latte (Skim Milk) Large | $3.39 |
| French Vanilla Latte (2% Milk) Small | $2.79 |
| French Vanilla Latte (2% Milk) Medium | $3.29 |
| French Vanilla Latte (2% Milk) Large | $3.69 |
| French Vanilla Latte (Skim Milk) Small | $2.79 |
| French Vanilla Latte (Skim Milk) Medium | $3.29 |
| French Vanilla Latte (Skim Milk) Large | $3.69 |
| Caramel Latte (2% Milk) Small | $2.79 |
| Caramel Latte (2% Milk) Medium | $3.29 |
| Caramel Latte (2% Milk) Large | $3.69 |
| Caramel Latte (Skim Milk) Small | $2.79 |
| Caramel Latte (Skim Milk) Medium | $3.29 |
| Caramel Latte (Skim Milk) Large | $3.69 |
| Sugar Free Vanilla Latte (2% Milk) Small | $2.79 |
| Sugar Free Vanilla Latte (2% Milk) Medium | $3.29 |
| Sugar Free Vanilla Latte (2% Milk) Large | $3.69 |
| Sugar Free Vanilla Latte (Skim Milk) Small | $2.79 |
| Sugar Free Vanilla Latte (Skim Milk) Medium | $3.29 |
| Sugar Free Vanilla Latte (Skim Milk) Large | $3.69 |
| Cappuccino (2% Milk) Small | $2.79 |
| Cappuccino (2% Milk) Medium | $2.99 |
| Premium Roast Brewed Senior Coffee Small | $1.19 |
| Premium Roast Brewed Senior Coffee Medium | $1.43 |
| Premium Roast Brewed Senior Coffee Large | $1.59 |
| Premium Roast Brewed Senior Coffee Extra Large | $1.75 |
| Premium Roast Senior Decafe Coffee Small | $1.19 |
| Premium Roast Senior Decafe Coffee Medium | $1.43 |
| Premium Roast Senior Decafe Coffee Large | $1.59 |
| Premium Roast Senior Decafe Coffee Extra Large | $1.75 |
| Orange Pekoe Tea Small | $1.49 |
| Orange Pekoe Tea Medium | $1.79 |
| Orange Pekoe Tea Large | $1.99 |
| Orange Pekoe Tea Extra Large | $2.19 |
| Senior Green Tea Extra Large | $1.75 |
| Premium Roast Coffee Carafe | $15.99 |
| Premium Roast Decafe Coffee Carafe | $15.99 |
McDonald's Cold Drinks Menu
| | |
| --- | --- |
| Apple Juice Small | $1.69 |
| Apple Juice Medium | $1.99 |
| Apple Juice Large | $2.19 |
| 1% Milk Bottle | $1.69 |
| Chocolate Milk Bottle | $1.69 |
| Dasani Water | $2.19 |
| Milkshake Child | $2.19 |
| Milkshake Small | $2.94 |
| Milkshake Medium | $3.44 |
| Milkshake Large | $4.04 |
| Fruit Smoothie Snack Size | $1.99 |
| Fruit Smoothie Small | $2.74 |
| Fruit Smoothie Medium | $3.34 |
| Fruit Smoothie Large | $3.74 |
| Coffee Iced Frappe Snack | $1.99 |
| Coffee Iced Frappe Small | $2.74 |
| Coffee Iced Frappe Medium | $3.34 |
| Fountain Drink Small | $1.74 |
| Fountain Drink Medium | $2.24 |
| Fountain Drink Large | $2.54 |
| Ice Coffee Small | $1.79 |
| Ice Coffee Medium | $2.39 |
| Ice Coffee Large | $2.79 |
| Flavored Ice Coffee Small | $2.19 |
| Flavored Ice Coffee Medium | $2.79 |
| Flavored Ice Coffee Large | $3.19 |
| Coffee Iced Frappe Large | $3.74 |
| Vanilla Chai Iced Frappe Snack | $1.99 |
| Vanilla Chai Iced Frappe Small | $2.74 |
| Vanilla Chai Iced Frappe Medium | $3.34 |
| Vanilla Chai Iced Frappe Large | $3.74 |
| Orange Juice Small | $1.69 |
| Orange Juice Medium | $1.99 |
| Orange Juice Large | $2.19 |
McDonald's Happy Meals Menu
| | |
| --- | --- |
| Happy Meal Plain Bagel with Mini Fry | $3.99 |
| Happy Meal Plain Bagel with Small Fries | $3.99 |
| Happy Meal Plain Bagel with Hash Browns | $3.99 |
| Happy Meal Plain Bagel with Apples | $3.99 |
| Happy Meal Crispy Chipotle Snack Wrap with Mini Fries | $4.59 |
| Happy Meal Crispy Chipotle Snack Wrap with Apples | $4.59 |
| Happy Meal Crispy Chipotle Snack Wrap with Small Fries | $4.59 |
| Happy Meal Grilled Ranch Snack Wrap with Mini Fries | $4.59 |
| Happy Meal Grilled Ranch Snack Wrap with Apples | $4.59 |
| Happy Meal Hotcakes with Apple Slices | $2.90 |
| Happy Meal Plain Bagel with Hash Browns | $3.99 |
| Happy Meal Plain Bagel with Apples | $3.99 |
| Happy Meal Everything Bagel with Hash Brows | $3.99 |
| Happy Meal Everything Bagel with Apples | $3.99 |
| Happy Meal Multigrain Bagel with Hash Browns | $3.99 |
| Happy Meal Multigrain Bagel with Apple Slices | $3.99 |
| Happy Meal Cinnamon Raisin Bagel with Hash Browns | $3.99 |
| Happy Meal Cinnamon Raisin Bagel with Apples | $3.99 |
| Happy Meal Hotcakes with Mini Fry | $4.19 |
| Happy Meal Hotcakes with Small Fries | $4.19 |
| Happy Meal Hotcakes with Hash Browns | $4.19 |
| Happy Meal Grilled Ranch Snack Wrap with Small Fries | $4.59 |
| Happy Meal Crispy Ranch Snack Wrap with Mini Fries | $4.59 |
| Happy Meal Crispy Ranch Snack Wrap with Apples | $4.59 |
| Happy Meal Crispy Ranch Snack Wrap with Small Fries | $4.59 |
| Happy Meal 4 McNuggets with Mini Fries | $4.79 |
| Happy Meal 4 McNuggets with Apples | $4.79 |
| Happy Meal 4 McNuggets with Small Fries | $4.79 |
| Happy Meal Cheeseburger with Apples | $4.59 |
| Happy Meal Cheeseburger with Small Fries | $4.59 |
| Happy Meal Grilled Chipotle Snack Wrap with Mini Fries | $4.59 |
| Happy Meal Grilled Chipotle Snack Wrap with Apples | $4.59 |
| Happy Meal Grilled Chipotle Snack Wrap with Small Fries | $4.59 |
| Happy Meal Hamburger with Mini Fries | $3.99 |
| Happy Meal Hamburger with Apples | $3.99 |
| Happy Meal Hamburger with Small Fries | $3.99 |
| Happy Meal Cheeseburger with Mini Fry | $4.59 |