There are many reasons why starting a small business in Tanzania can be beneficial.
You get to set your own schedule, control your environment, and best of all, you're able to be your own boss!
There are many different types of businesses you can start in Tanzania, but this article will focus on the 18 most profitable small business ideas in Tanzania.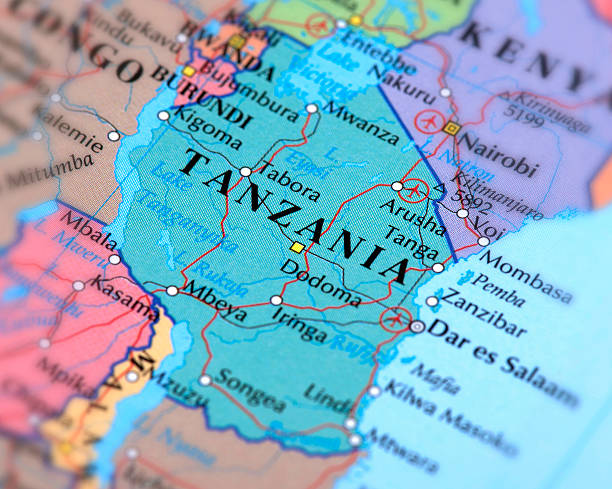 These businesses each have their own unique benefits and drawbacks that are discussed throughout the article below.
It's recommended that you read through them all before choosing which one to start.
---
Related: The 29 Best Small Business Ideas in Tanzania to Start
---
1. Start a Brick Making Business
Though owning a brick-making business is not easy, it can be very profitable.
With proper knowledge, you can manufacture good-quality bricks and sell them to construction companies and private individuals at affordable prices.
Making bricks is not that difficult if you have basic equipment such as a brick press, kiln, drying machine, and wire cutters.
They are produced through several processes such as mixing raw materials with water under high pressure to produce a slurry which is then poured into moulds to solidify into bricks.
Brick manufacturing requires a huge amount of money but if you set up a large-scale facility; you will recoup your initial investment in less than four years.
2. Open a Barber Shop
You can open a barbershop just about anywhere, but an established salon or beauty shop is likely to see more foot traffic and therefore attract new customers.
At first, you'll be doing most of your own work—and it's easy to handle on top of other jobs.
But once your clientele is built up, you could have employees who help out when you're busy.
Barbershops often have a lot of steady business from customers who prefer not to go into a crowded salon for their cuts, plus there are other services some barbers provide like manicures and beard trims.
3. Open a Car Wash Business
If you're looking for a small business idea that is sure to attract customers, then you should seriously consider starting a car wash.
Car washes are popular everywhere because people love keeping their cars clean and looking good.
Car washes are also very profitable, especially if you own or lease a prime location. A lot of people will pay to get their car professionally cleaned by an experienced team.
To make your new business successful, check out some tips below on starting your own car wash
4. Start a Laundry Business
A laundromat business is a profitable small business idea for people looking to start their own businesses.
This kind of small business allows you to take advantage of many services including coin laundry, dry cleaning, and Laundromat.
Since people always need their clothes cleaned and laundered, you can rest assured that your customers will not run out any time soon.
Another reason why you should start a laundry business is that it requires less investment compared to other kinds of small businesses such as a restaurant or retail stores.
If you want to succeed with your laundry business, several steps will guide you on how to start one.
5. Start Selling Second Hand Clothes
When it comes to starting a small business, what can be more reliable than selling second-hand clothes?
It is an easy way to make some extra cash with relatively little investment. All you need are some well-loved pieces and a clothing rack or stand.
Look for thrift stores or garage sales to stock up on your collection—it's also perfectly fine if you decide to hit up friends and family, just be sure that it's alright with them before you take their old clothing.
Don't forget to properly display your wares; make sure they're organized neatly so that customers don't have any problems finding what they want. Provide good customer service as well so your clients will return frequently.
6. Open a Cake Stores
Sports accessory stores are a quick and easy way to enter into entrepreneurship.
For example, specialized sports shops might sell everything from running shoes to soccer equipment, and people will come from miles around to buy it.
This type of business is a good starting point for those who do not have any previous experience, as there are many ready-made products you can offer your customers.
All you need is some space for display and storage, as well as a cash register system and an Internet connection (for online sales).
7. Open a Sewing Training Centre
Sewing is one of those odd trades that many women are willing to pay money for.
All you need is a sewing machine, some space, and some time.
It's also a business that can be expanded as your reputation grows and you could even get international customers looking for custom-made clothes.
Like any business, it does require a bit of an investment, but if you choose well then it could be very profitable.
8. Start Selling Spare-parts
Spare-parts sales are a great place to start a business.
If you're able to find one particular type of spare part that people need, such as used cars and truck parts, you can start buying them at bulk prices and then selling them at a markup.
The best part is that no matter what type of business you decide to get into, there will always be something that needs repairing or replacing.
Having an extra source of income from providing these services can really help build your capital quickly!
9. Open a Restaurant
For many business ideas, there's a major drawback to starting a business from scratch.
You might have to compete with chains and franchises for customers or go up against established brands that already have name recognition in your industry.
However, when it comes to small business ideas, opening a restaurant is one way to go that can provide you with some big benefits—namely low startup costs and excellent growth potential.
No matter what type of food you plan on serving—Italian or Mexican, burgers or fried chicken—you will still need some essentials like a commercial oven and fryer, but overall these items are easy enough to find at secondhand shops or online auction sites.
10. Start a Car Rental Agencies
If you live near or around a popular tourist destination, it may be possible to set up a small car rental business that caters to tourists and travellers.
These are great ways to make money if you know people who are planning on visiting one place and can offer their services as a taxi drivers.
Hire your friend's older brother to drive them around town, then take advantage of his abilities when they go sightseeing.
This is also an interesting idea for those that love cars but don't necessarily want their own insurance payments; driving others around can be a lucrative business.
11. Open a Mobile Phone Repair Store
Mobile phones are everywhere and many people aren't too comfortable with trying to fix them on their own.
Opening a mobile phone repair store could be just what you need to bring your entrepreneurial dream to life.
You'll have ample opportunity to market yourself because there is always a high demand for tech-savvy help.
You might not even have to leave your house or pay for any advertising, as you can use social media sites like Facebook and Twitter to reach out to customers.
If you don't mind staying up late, it could be an interesting business to take part in as well since most people tend to call professionals when they encounter problems at night time.
12. Open a Daycare Centre
Tanzania has a lot of people, but not a lot of opportunities.
Opening your own business can make a huge difference to you and those around you.
Consider opening a daycare center – you'll be providing much-needed services while earning income at the same time.
More importantly, though, you'll be helping children and their families during some important stages in their development.
It's an idea that will have a local impact while providing plenty of rewards for you as well.
In fact, there are many benefits associated with starting your own daycare.
17. Start a Recruitment Agency
Recruitment is a low-overhead business that can be very profitable.
You only need to source candidates, offer them to companies, and take a commission on every placement. Marketing is limited and you'll mostly rely on existing networks.
People with good connections or background knowledge in certain industries (finance, construction, technology) will do better at finding jobs in those industries.
However, recruitment agencies are increasingly common – which might become an issue for some people who do not have an excellent network.
There is also a difference between being an agency owner/operator and contracting yourself out as an independent contractor to larger agencies.
Either way though, there's potential for great earnings if you build up your own clients over time.
14. Start a Soapmaking Business
With local demand for high-quality handcrafted soaps on the rise, more and more people are getting into soap making.
It's easy to get started (and it requires no special equipment), so you can test out whether it's a good business idea without much risk.
The added bonus? Soapmaking is relaxing, therapeutic, and enjoyable—so it's a great hobby if you want to de-stress your life while making extra money!
15. Open a Security Services Company
If you're looking for a stable, secure business opportunity and don't want to start from scratch, consider buying an existing security services company.
Security guard firms are generally small businesses (less than 10 employees) with low startup costs—in fact, it only takes around $5,000 to register a new security company in most states.
If you're interested in opening your own firm, go here for more information about how to do it. You can also see what companies are selling their licenses on our website.
The process is relatively easy and will help you start making money immediately.
16. Start a Youtube Channel
With over a billion users, YouTube is one of the most popular sites on the web.
Because of its popularity, there are plenty of opportunities to make money from advertising, videos, and endorsements.
If you have a decent quality camera (or even a phone) and editing software, you can also make extra money by creating videos for clients as well.
And if you really love making videos and have lots of free time available, you could also explore setting up your own channel and posting original content.
Create an account on a video-sharing platform like Youtube or Vimeo.