Do you wish to understand the key principles of consumer protection and fair trading in Australia? If you answered yes, here's all you need to know. When you offer a product or service, you must follow fair trade rules. You have consumer rights and assurances when you buy a product or service. Fair dealing rules guarantee that commerce is equitable for your company and its consumers.
Ideally, federal and state laws in Australia protect you, your business, and your consumers from unfair commercial activities. These regulations, together with industry norms of behavior, aim to assist your firm in operating fairly and competitively, while also ensuring that your consumers are adequately informed and protected.
Remember that it is illegal for firms to limit or impede competition. Businesses must understand their rights and duties at all times. The ACCC promotes market competition and fair trade to benefit consumers, companies, and the community as a whole.
Their major job is to ensure that individuals and corporations abide by Australian competition, fair dealing, and consumer protection laws, specifically the Competition and Consumer Act 2010.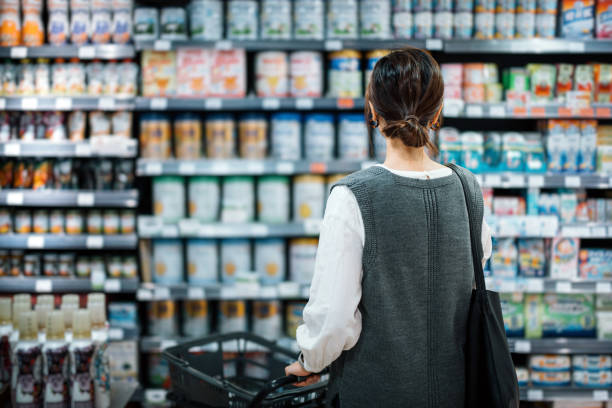 What is the Competition and Consumer Act 2010?
The Competition and Consumer Act 2010 (the Act) is a national legislation that controls how all Australian businesses are required to behave with their consumers, rivals, and suppliers. The Act also encourages fair competition among competitors while also ensuring that customers are treated properly.
While the Act is a national statute, each state and territory has its own fair dealing laws that offers extra consumer safeguards. If you offer items or services, be sure you are familiar with the laws in your state or territory. Each state and territory's government has fair dealing departments that can assist you.
What are the Key Principles of Consumer Protection and Fair Trading in Australia?
The underlying root or base of something is referred to as a "key principle." Despite the fact that the area of consumer rights and consumer laws is complex and vast, there are some common areas of consumer law that everyone should try to become acquainted with, as this will make it easier to know what your rights are in the event you fall victim to what you believe to be a breach of consumer rights.
Indeed, when it comes to consumer legislation, there is always plenty of information available from a variety of agencies as well as through sites such as the internet that may be relevant to your unique requirements and questions. Nonetheless, knowing some of the underlying principles is critical and can enable you to be aware of certain typical situations of consumer rights violations.
1. Unfair Business Practices
As a result, some traders and corporations utilize a variety of distinct, widely used strategies and procedures that are truly unfair. It should be noted that using unfair tactics is a violation of consumer laws and regulations. Among those you may have heard of or even encountered are:
Failure to verify that the conditions of any contract, transaction, or paperwork were understood by the customer
Using harassment or excessive force to persuade a consumer to make a specific decision or make a payment
Failure to give complete details about the items or services being considered by the consumer, which may have an impact on their appropriateness (an example is payment protection insurance cover, which was sold in the UK to many people who were self-employed even though self-employed workers were not eligible to make a claim on it)
2. Failure to Provide Goods of Merchantable Quality
It should be noted that when you purchase any items, they are supposed to be fit for the purpose for which they are typically purchased. This merely means that they must be of commercial grade. There are, however, some exceptions to this rule that you should be aware of. The exception in situations such as:
If the buyer was made aware of the alleged flaws prior to acquiring the goods
If the buyer evaluated the items before purchasing them
There are also other consumer rights rules that apply to services, such as the need for services to be performed with appropriate care in order to achieve the intended outcome agreed upon before to the start of work.
3. Product Guarantees, Refunds, and Breach of Implied Warranties and Conditions
It is critical to remember that the Trade Practices Act and state/territory consumer laws include warranties and conditions into consumer contracts, which means that regardless of any written guarantee or warranty (or lack thereof), the products or services should endure for a reasonable period of time.
The sort of goods or service, as well as the price paid, will help to establish how long a "reasonable" length of time is. However, if you want to learn more about refunds and product warranties in Australia, you should speak with a lawyer or an accountant who is well-versed in the subject.
4. Misleading Behaviour
This occurs when merchants engage in some sort of deceptive behavior, most frequently in advertising, and deceive the consumer with the information they offer. In Australia, this is done more or less inadvertently, but it may nonetheless lead to a customer making a decision to purchase products or services based on deceptive statements. For example, some of the ways an organization might mislead you are as follows:
Claims that a product or service is less expensive than a competitor's product or service when this is not the case
When there is no proof, guaranteeing the outcome of a product or service
Falsifying claims regarding the quality or level of products and services
Making false statements regarding the nature or appropriateness of items or services
Conclusion
Indeed, there may be numerous cases where it is unclear if any violation of consumer rights occurred. In instances like these, when there is doubt, it is recommended verifying with the proper authorities, such as your state or territory's fair trading office.
Always keep in mind that there are fair trade regulations to be aware of, as well as how Australian federal and state laws may protect you, your company, and your consumers from unfair commercial activities. Understanding this information and its function is the essential foundation of consumer protection.
Always keep in mind that there are fair trade regulations to be aware of, as well as how Australian federal and state laws may protect you, your company, and your consumers from unfair commercial activities. Understanding this information and its function is the essential foundation of consumer protection.
FAQs on the Principles of Consumer Protection and Fair Trading in Australia
What Is a Warranty Against Defects?
A guarantee against defects is a claim made to a consumer that if the products or services (or a portion of them) are defective, the firm will: repair or replace the items (or a portion of them); or compensate the customer.
What Are the Eight Fundamental Consumer Rights?
The eight consumer rights are as follows: the right to basic necessities, the right to safety, the right to information, the right to choice, the right to representation, the right to redress, the right to consumer education, and the right to a healthy environment.
Is it the law for stores to give refunds?
It varies by nation or state, but you should be aware that if you merely change your mind, the shop is under no legal duty to refund your money. If your items are damaged and you do not have the receipt, you are still entitled to a repair, refund, or replacement under the Consumer Rights Act.
How long does the supplier have to provide you with a refund once you cancel your membership?
This takes between 3 and 5 working days on average, but can take up to 30 calendar days depending on your bank or credit card processing timescales.
Can A Business Refuse To Issue A Refund?
It varies by nation, but in the United States, there is no federal legislation requiring merchants to accept returns.
Is it possible to contract your way out of the Fair Trading Act?
You cannot negotiate out of your duties to customers under the Fair Trading Act as a merchant. However, when dealing with other merchants, you may be able to contract out of some of your commitments.
What is the scope of the Consumer Protection Act?
The Consumer Protection Act of 1987 was enacted in order to make manufacturers accountable for creating dangerous items. It enables customers to seek compensation if a faulty product causes personal harm, property damage, or death.
What is the Fair Trading Act's role in protecting consumers?
The Fair Commercial Act protects customers from deceptive and misleading trader behavior, as well as unfair trading practices. False statements about what a product is made of or where it originates from, unethical sales techniques, and crucial facts buried in tiny print are all examples of these behaviors.
What Is the Goal of the Fair Trading Act?
The Fair Tarding Act was enacted to promote competition and protect consumers/customers from misleading and deceptive behavior as well as unfair commercial practices.
What Kinds of Products Are Covered Under Consumer Guarantee?
Anything priced at $40,000 or less.
Regardless of price, everything for personal or home use.
Vehicles and trailers, regardless of price, as long as they are primarily employed to move products.
Can a company provide unsolicited goods or services?
Yes, and unsolicited products or services are stuff sent to you that you did not order. You have every legal right to keep them. You are under no duty to return them to the firm or to pay for them.
What Isn't Covered by the Consumer Guarantees Act?
The Consumer Guarantees Act does not cover: items typically purchased for commercial or business reasons (for example, a photocopier); goods purchased through a private sale – for example, garage sales, newspaper "For sale" sections, and purchasing from an ordinary individual selling on Trade Me.
Do Businesses Have to Follow the Fair Trading Act?
The Fair Trading Act applies to both established brick-and-mortar companies and online merchants, as well as temporary operations such as pop-up stores. According to the Fair Trading Act (FTA), you must speak honestly about what you sell, whether in person, in print, or online. This is to prevent traders from overselling or making misleading promises.
How Do You Adhere To The Fair Trading Act?
Represent your goods or service accurately.
Make sure you — and any employees — understand what you sell and what it can and cannot accomplish.
Comply with product safety regulations.
Provide any necessary information, such as whether or not the price includes GST. any additional charges Labeling the country of origin on new clothes and footwear.
What Does a Manufacturer's Warranty Involve?
A Manufacturer's Guarantee often guarantees to repair or replace faulty items if they fail within a specific time frame, generally 12 months. These assurances must be given in addition to, not in instead of, a buyer's rights against the seller, and this must be included in the guarantee.
What Happens If You Infringe On The Fair Trading Act?
You will be punished, with a maximum penalty of $200,000 for an individual and $600,000 for a corporation for violations of the Fair Trading Act (per offence).
What Is The Distinction Between A Consumer Guarantee And A Warranty?
A warranty ensures the integrity of a product as well as the maker's obligation for it. In some ways, guarantee is the more generic phrase, whereas warranty is the more precise (written and legal) term.
What Is the Relationship Between Goods and Services?
Other people's amenities, advantages, or facilities are referred to as services. Goods are physical objects that can be seen or touched, whereas services are intangible items that cannot be seen or touched.
What are the rights of customers?
The right to safety The right to be informed The freedom to choose. The right to be heard
Do Customers Have a Refund Right?
Yes, clients are entitled to a return if what they bargained for is not delivered or if something goes wrong during or after the transaction.
Is it legal to advertise one price and charge a different one?
No, it is not allowed to promote one price and charge a different amount to your consumers. It is the equivalent of misleading the broader population.
What Should You Do If Your Rights Are Violated As A Consumer?
You report the incident to your country's consumer protection agency.
Who Is Responsible For Resolving The Issue With Your Goods?
That is the responsibility of the owner of the shop where you purchased the products. However, if necessary, the store owner might escalate the situation to the product's maker.
Is it possible for the supplier to deduct fees from your refund?
When you credit a client, the interchange charge (the majority of the processing cost) is returned to the supplier. Some companies return the returned interchange to the retailer while charging only a modest cost to facilitate the refund.
Is it possible to cancel a contract after it has been signed?
There is a federal legislation (as well as comparable regulations in other countries).
What Is the Advertising Golden Rule?
Nobody goes out of their way to look at advertising, according to the golden rule of advertising.
What Happens If the Consumer Rights Act Is Violated?
The customer must choose between repair, replacement, or the short-term right to reject; and if repair or replacement are not feasible, the consumer has the final right to reject the products and request a full refund or a price reduction of up to 100%.
What Are My Options If a Product Is Defective?
If something goes wrong with an item you purchased, you may be eligible for a refund, repair, or replacement. It makes no difference whether you purchased the item new or used; you will still have rights. If the object you purchased is broken or damaged, you have legal rights.
What Are Your Consumer Rights Under the 2015 Consumer Rights Act?
Under the Consumer Rights Act, you have the legal right to reject items that are of poor quality, unsuitable for use, or not as advertised and receive a full refund – as long as you do so promptly. This privilege is only valid for 30 days after you acquire possession of your merchandise.
In What Situations Can You Demand A Refund?
Under consumer law, you can request a repair, replacement, or refund if a product or service breaks, is not fit for purpose, or does not perform what the vendor or marketing stated it would do. Remedies include repairs, replacements, and reimbursements.
Can a store refuse a refund if you don't have a receipt?
Under the Consumer Rights Act, you can return an item without a receipt and still receive a full refund if you do so within 30 days of purchase. If you do not wish to return or exchange the item, you can get it fixed.
How Do You Cancel The Contract During The Cooling Off Period?
The first step in canceling a contract is to notify your provider in writing during the cooling-off period that you wish to terminate. This may be accomplished through the use of a letter, an email, or a phone call.
What Is the Best Way to Report Unethical Business Practices?
Consumers should go to ReportFraud.ftc.gov to report fraud, scams, or unethical business activities.
What Is the Consumer Protection Act's Position on Refunds?
According to section 16 of the CPA, if a consumer purchases products as a consequence of direct marketing, the customer has 5 days after receiving the goods to return the items, terminate the whole contract without penalty, and obtain a full refund.
Is it a crime to deceive customers?
Yes, it is illegal to deceive customers while advertising goods and services. If you offer the audience a false overall picture, you are liable to violate the law.
Can You Sue for False Information?
You certainly can.
What Kinds of Exemption Clauses Are There?
There are two kinds of clauses. The first is a 'limitation clause,' which limits a party's responsibility. The other type of provision is a 'exclusion clause,' which prevents a party from being held liable.
What if the supplier is unable to repair the goods?
If the supplier is unable to repair the products, the complaint can be escalated to the manufacturer of the goods.
What Is the Definition of Consumer Protection Laws?
Consumer protection laws are a type of government regulation that may be found at both the federal and state levels. The Federal Trade Commission, established in 1914, is one of numerous federal bodies that promote consumer protection.
What Are Your Options If a Product Isn't Fit For Purpose?
The Consumer Rights Act provides you with a clear early right to reject items that are of poor quality, unsuitable for use, or not as advertised and receive a full refund. Contact the shop from whom you purchased the items and inform them about the problem, as well as your desire to return the item and receive a refund.