It is not necessary to have millions of dollars to start a successful business.
In reality, there are several excellent businesses that can be launched with little or no capital.
Not all businesses require a large sum of money to get started. In fact, some may be established with a $1,000 or less investment.
If you have between $100 and $1,000 to invest in a business, here are some business ideas to get you started under $1,000.
1. Start a Virtual Assistant Business
There are several virtual assistant firms available, including 24/7 virtual assistant, Worldwide101, and Belay, to mention a few.
However, I've heard numerous acquaintances express dissatisfaction with the available specialty helpers.
In the banking industry, for example, having a virtual assistant who is well-versed in financial terms is essential.
The financial business is only one example; however, legal is another industry where extensive expertise is required.
The business concept here is for a virtual assistant business where particular specialty business owners may go and hire the EXACT virtual assistant they need.
Some of the current competitors enable you to choose who you wish to hire, while others try to match you among hundreds of prospective matches.
Unfortunately, because they are not specialty specific, you won't know how extensive a VA's expertise is until you hire them.
Lawyers and financial advisors cannot afford to jeopardize their reputation. You would need to develop a website for this business and get VAs to sign up for it.
Because it is based online (virtually), you might consider using online advertisements such as Facebook Ads or Google Adwords.
---
Read Also: 26 Best Small Business Ideas In USA
---
2. Start a Dropshipping Business
If you're strapped for funds, you might be wondering how much it would cost to buy goods for your new business.
True, there is an initial expense to acquiring items to resell at a profit.
However, for the entrepreneur on a tight budget, there is an option: dropshipping.
When a third party stores and sends your product, this is referred to as drop shipping.
As a result, you will only have to deal with your product's marketing and customer service.
While dropshipping is a wonderful low-cost business concept for experimenting or testing the market, it is not a long-term plan. This is due to the fact that you are basically entrusting the shipment of your merchandise to a stranger.
However, it is a reasonably inexpensive method to start generating revenue, which you may then use to invest in more strategic long-term business goals.
3. Start a Channel on YouTube
Create a YouTube channel dedicated to vlogs, how-to videos, amusing video compilations, cat or dog videos, and so on.
Make sure you don't include any copyright video or music since you won't be able to monetize it, and all of the income from the advertisements that show in the video will go to the person who owns the copyright.
Creating a channel costs nothing to get started (Optional) Purchasing a DSLR camera if you intend to film the video — $500, Video editing software costs $20 a month, however there is some free software available as well.
Books on video editing — $40, Books on YouTube channel management — $40, The whole cost is $600. (cost of DSLR camera included)
4. Consulting and Freelancing  Business
When you don't have the funds to invest in inventory, the greatest low-cost business ideas are ones that position you as a service provider.
This is why, if you have less than $100 to spend, I recommend considering establishing a freelancing or consulting business.
Before you begin, consider your experience, abilities, and what you have to offer potential clients.
Do you have a skill that is marketable, such as writing or graphic design?
Perhaps you're fluent in a second language and an excellent teacher. Whatever it is, make sure it is something people are willing to pay for.
Once you've decided on the service or talent you want to offer, you'll need to determine your target audience.
For example, if you've chosen to become a freelance writer, start researching and compiling a list of magazines for which you'd like to write.
5.  Start Mobile Bicycle repair business
Bike maintenance is still a thriving industry. Many individuals consider this sort of business to be a side hustle because it can be done part-time and with a few affordable instruments.
You'll be ahead of the game if you understand bicycles and how they function.
According to a recent survey by Bikes for People, one in every three Americans rode a bike in the previous year.
This sector will continue to develop as more major cities embrace a bike-friendly strategy.
6. Home cleaning Services
This is a typical low-cost business concept that will last forever. The competition is fiercer, yet it is a necessary business that many people will continue to require.
You could easily start this business for less than $600 if you were prepared to perform the house cleaning yourself at first.
This is also the sort of service where a website is not required at first.
Because it is a service-based business that functions at the client's house, your marketing might start with door-to-door sales in the evenings.
7. Social media management business
Social media managers monitor, interact, guide, and measure a brand's social media marketing.
They are also an important element of any company's marketing staff. If a business wants to stay current, it must have a social media presence.
Currently, social media is used by more than 49 percent of the world's population.
Many business owners choose to employ outside social media specialists to manage their social media channels.
So, if you're fluent in marketing and social media, starting a social media management business might be a good fit for you.
8. Become an Author of eBooks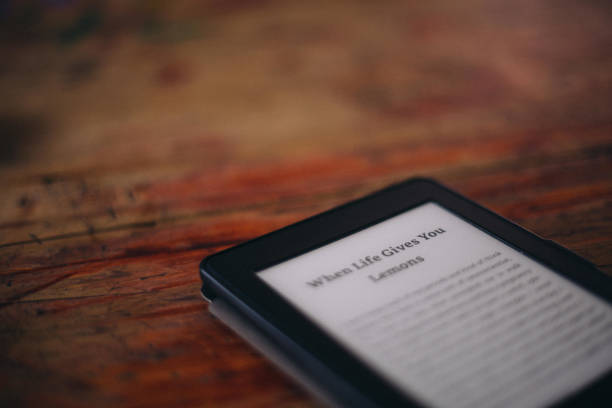 It's never been easier to create, publish, and distribute your writings, and eBooks provide you access to a big potential audience via platforms like Kindle (without the need for a traditional publisher and printing costs).
To start, like with any book, you must decide on the premise of what you are writing, arrange the suggested text, edit, and finally publish (always good to get a second opinion before publishing or use a professional editor).
You may distribute your eBook through your own website and offer it for sale on platforms such as Lulu, Kindle, Smashwords, Kobo, and many more.
---
Related: 30 Best Future Small Business Ideas In India
---
9. Start Ironing and laundry services
Extreme Ironing, while considered an adrenaline sport by some, is not for everyone. Ordinary ironing is usually enough of a nuisance.
So why not start your own ironing business? There are bound to be many neighbors in your neighborhood who have put off this chore and would appreciate your assistance! It's an easy service to set up (and one you can do while watching TV if you like!).
You're generally set if you have a clean laundry room to work in.
You will be much appreciated if you volunteer to pick up and drop up ironing bundles.
10. Open a Herbal or Organic Food Store
Due to a variety of health issues, people are returning to their origins and experimenting with herbal meals that are organic in nature.
These meals are in high demand among the upper middle class and wealthy.
If you want to get a footing in the food business and make money from it, a herbal food shop in the UK is a fantastic place to start.
11. Start Cleaning business
Starting a cleaning business may be quite profitable. In addition, starting a cleaning business needs little capital.
The fact is that homes, businesses, and public areas will always require cleaning.
What we like best about a cleaning business is that the basic skill – cleaning – is one that most people are already familiar with.
A cleaning business does not need any formal education or skill development.
However, you should become acquainted with the safety regulations and requirements for working with hazardous cleaning chemicals.
Occupational Safety and Health Administration (OSHA) rules cover eye and face protection, hand and foot protection, poisonous and hazardous chemicals, and ventilation.
If you want to start a cleaning business, learn about OSHA requirements.
A cleaning business, like the others on our list, requires little business to get started.
Plan your service offerings before purchasing materials to ensure that you spend your money on products that you will actually need.
Also, keep in mind that cleaning materials must be replenished or renewed over time.
So, when you buy cleaning products, do some study to locate items that may be properly re-used and give long-lasting service until you start making money.
12. Drone Videography and Photography Business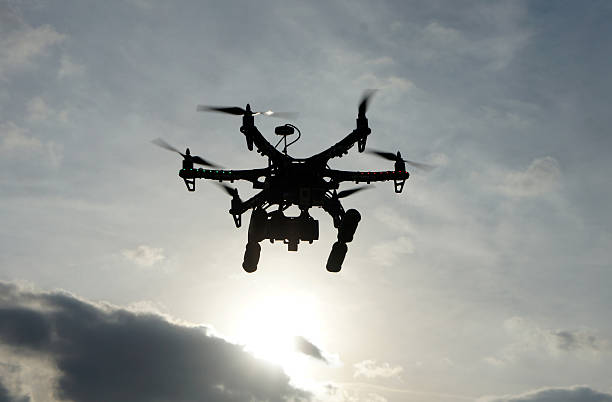 The power of drones has enabled acquiring the epic cinematic shot for a business film, wedding, or event a reality for those who cannot afford a helicopter to acquire the same shot a reality for them.
However, not everyone is interested in purchasing a drone unless they intend to use it more than once or twice a year.
With drone usage rules in place in certain places, it might be difficult for people to accomplish this on their own.
This is where the business of an aerial video/photography firm comes into play.
Despite the fact that it has been done and that there is competition, there are few barriers to entry for this business concept.
You can start a business with some knowledge of the different rules out there, which can be found here for readers in the United States or here for readers in Canada, and a drone capable of video/photography.
The first stage is to form alliances with other photographers who do not have the ability to operate a drone.
A craigslist post might potentially generate some leads for those in need of event aerials.
The videos may also be created using free video editing tools such as Windows Movie Maker or iMovie.
A website will be more successful than fliers because you will be selling videos. This may also be done for less than $1000!
---
Related: 20 Best Sports Business Ideas And Opportunities To Start
---
13. Start Design firm
Finding high-quality designers is one of the most difficult aspects of running a business.
At my last startup, we went through approximately five design teams before finding someone fantastic.
If you have a talent for web or marketing design, create a Behance profile and start bragging about how great you are; you'll quickly receive inquiries.
You'll need a good portfolio to start a design business (and you'll probably want to incorporate).
You'll also want a wonderfully designed website and to specialize in a certain design discipline (unless you want to be a full-service design business encompassing UX, UI, app design, web design, marketing materials, branded stationery, and so on…).
In addition, you'll need to design a sales pipeline management system, as well as a pitch, briefs, and standardised reporting.
To begin marketing this business, you can personally contact local businesses offering your services by phone, mail, or phone (there is a high need for design work because most small to medium businesses do not have an in-house design staff).
You should also use local PPC and put your business on Bing, Google, and all of the main listing sites.
14 Mobile automobile repair service
Many city dwellers may not have time to take their automobile into the shop before or after work.
When they do, it might be inconvenient to go to and from work with the automobile in the shop.
If you have experience with vehicle repairs, you could easily start this business for less than $1,000.
People may come to your site and book when and where they need you to arrive, and the problem with the automobile, by setting up a basic website with a scheduling widget.
Then, on the scheduled day, you may arrive, service their automobile, and bill the credit card on file.
Making the consumer's experience so much easier.
15. Create and market print-on-demand t-shirts
Print on demand, another dropshipping model, entrusts inventory, shipping, and fulfillment to a third-party provider.
However, unlike the dropshipping concept discussed above, the emphasis here is on modifying items with your own ideas to create something unique.
T-shirts, caps, phone cases, hoodies, skirts, tote bags, and other items become blank canvases for your imagination.
You can create funny slogans for coders or allusions that appeal with cat owners—if there is passion and pride in a group, you can start a t-shirt business.
Even if you are not a designer, you may find one to work with on freelance websites such as Fiverr, Upwork, Dribbble, or 99Designs.
Because many print-on-demand providers charge per product, the basic pricing per item will be more than if you ordered in bulk.
However, the upside is that if a certain t-shirt design does not sell, you have not yet paid for the item (only the design, if you outsourced it).
16. Provide Services for blind People with 3D printing brail
Business to the needs of the blind does not have to be difficult or costly for restaurant operators.
However, as you may have seen, most eateries do not cater to the blind. There is no brail on their menus or anywhere else in the eatery.
That is where you may come to solve the problem. With 3D printing technology, restaurant operators can quickly create lego-like pieces of brail at a cheaper cost than the existing option.
To make it even more accessible, you might create braille menus and signage.
Initially, you might advertise this firm by traveling from restaurant to restaurant in a big city to see whether owners and managers are interested.
If you are interested in assisting the blind or working with 3D printers, this is a wonderful business to start.
17. start your own sewing and alterations business.
If you like sewing, you could be interested in starting a business that specializes in modifying or mending clothing.
While no special degree or expertise is required, you will need a certain level of skill to get started with this one.
However, if you already know how to sew, an alteration business might be a good fit for you.
It's an ideal home-based business option with low overhead—if you have a sewing machine and a good iron, you're halfway there.
18. Start a charitable business
Starting a non-profit organization isn't the only way to contribute to a better society.
Having a purpose to go along with a business, as well as setting aside some earnings for a cause, provides social entrepreneurs with a unique approach to position their firm in the market while tackling the issues that are most important to them.
While many social businesses sell their own original products, you may also adopt any of the small business ideas listed above and collaborate with a non-profit or carry out the social good with your own hands, as long as you are open about how it works.
You may communicate the influence that your customers are having by supporting your business through marketing, such as a blog post on your community efforts or a real-time impact calculator on your website.
The Give & Grow Shopify app makes it simple to collaborate with charity organizations and integrate your purpose into your business.
You may configure it to contribute a certain amount or a percentage of sales, or you can ask your customers to make a contribution at the checkout.
---
Related: Top 20 Best Non-Profit Business Ideas
---
19. Start Online Courses
Using your abilities to get money is a frequent theme among the best side business ideas.
If you're an expert at anything, there's a large online audience of individuals who would pay to become experts in your field—just like you.
If you want to turn your skills into an online course that teaches others how to achieve the same results you have in your life, career, or business.
20. start a personal training business or a gym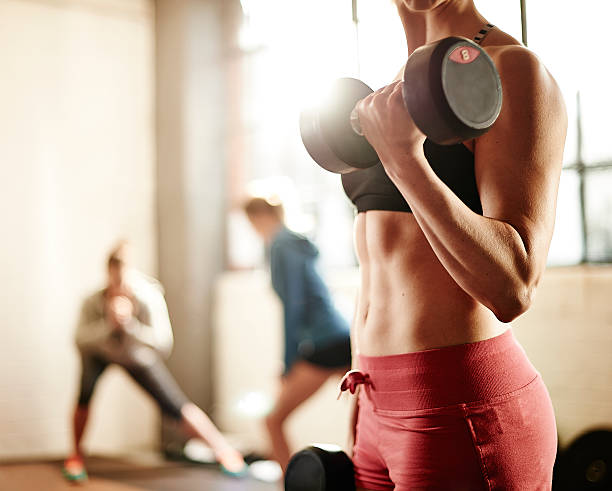 If you enjoy working out, owning a gym or beginning a personal training business might be a wonderful small business idea for you.
There are several choices in the fitness field, depending on your preferences, ranging from basic fitness counseling to becoming an instructor (think Zumba or Pilates), personal training, and starting your own gym.
After all, the greatest business ideas for you will be those that capitalize on your unique skills.
Keep in mind that, like many of the alternatives on this list, certification is required.
The most prevalent and well-respected certifications are NASM, ACE, and ACSM, but the path you choose will depend on your unique emphasis.
21. Sell handcrafted and homemade goods
If you manufacture your own soap, candles, sauces, or ceramics, you're in a unique position to come up with an internet business concept because product creation and sourcing are practically in your hands.
Unlike many of the other ideas on this list, you will need to address shipping and inventory management, but you may start small on a per-order or small batch basis until you start producing consistent sales.
Indeed, many Shopify producers began with a home business concept, selling on Etsy or eBay, or through word of mouth to friends and family, and developed into full-time small-business owners after establishing demand for their products.
Simply be aware of any laws in your product category, particularly for anything clients may eat, inhale, or apply to their skin.
---
Related: 46 Best Small Business Ideas You Can Start At Home
---
22. Starting a profitable blog
While a blog isn't strictly a business, it may certainly help any of the Online business ideas you're considering.
Are you a freelance writer or designer? In each post, demonstrate your abilities.
Do you have a passion for computing, photography and video, fitness, cuisine, or anything else? Write excellent articles on such topics to demonstrate your expertise.
The more people who believe in your authority, the more they will read, and the larger your audience, the simpler it will be to develop your business through blogging.
Even if you're still undecided about which of these Online business ideas to pursue, beginning a blog is always a good idea because you'll be building an online presence from which to develop.
23. Become a Car-detailing Expert
The devil is in the particulars, and you may be as well.
Car-detailing services that come to the client's location are helpful for busy people who don't have time to go to the car wash.
With this business, your customers simply need to pay once, and the service will be completed before they realize it.
Simply ensure that you have the necessary flexibility, transportation, and equipment to take your business on the road.
24. Application and software development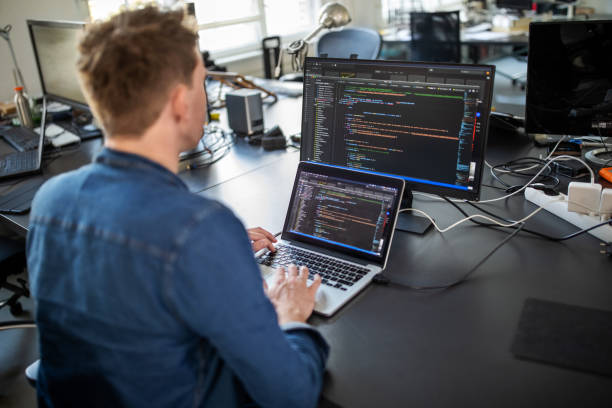 Do you want to take your freelance coding business to the next level? Instead of assisting clients, you may devote your time to developing your own apps, programs, extensions, and add-ons.
Whether you sell your work on the App Store or earn money from ads — whether you're in it for the long haul and expecting to be acquired by a larger firm — the money you make will be a direct result of your hard work and inventiveness.
This, however, is a more difficult nut to crack than normal freelancing.
It is more difficult to have a steady source of money until your software is actually out and selling, and by then you have already invested a significant amount of time and work.
As a result, before you make a freelancing financial error, check sure there is a market for the product you're generating and that people are ready to pay for it.
25. start a podcast
Podcasting is on a meteoric ascent. In 2006, just 22% of adults in the United States listened to podcasts.
That figure has already risen to more than 75%. You may also make a lot of money.
Consider Joe Rogan, who was paid $100 million to transfer his show solely to Spotify.
So, how can you get your business off to a good start? The first step is to design your podcast episodes and to get the necessary software and equipment. The next step is to sign up for podcast hosting.
A podcast host is a service that stores and distributes your audio files to major podcast networks such as iTunes, Stitcher, TuneIn, Spotify, and others.
In my podcast hosting guide, you can learn about all of the equipment you'll need to get started as well as the top podcast hosts.