Starting a small business in Tanzania is not a luxury but a necessity for anyone whose aim is to transform the world, make some good money, and become a millionaire someday. In this article, we want you to explore the different options you have to start a business in Tanzania with only Tsh. 500,000 or less in 2021.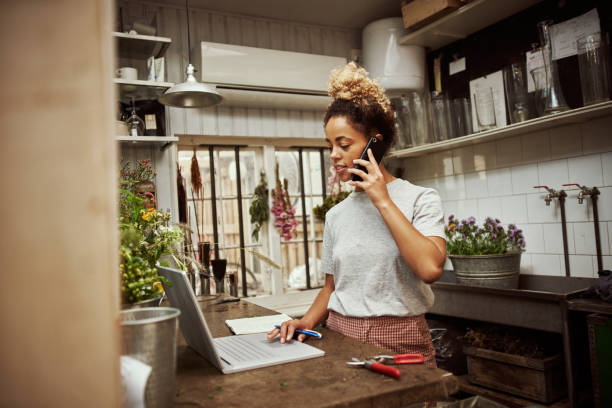 The options include:
Juice blending /Fruit business
People don't just want fruits they need it and therefore this business has a good shelf life. Fruits are very cheap especially when you buy them in outdoor markets. What you need is a blender worth about Tsh 80,000, packaging containers, and a power supply.
You don't require to rent a room; you can do it online or set up an umbrella to have a mobile kiosk. This business will especially thrive in places near hospitals, campuses, bus stages, and streets with a lot of traffic.
Soap making.
Soaps are one of the few products that are easy to make. You first seek out information on how to make soap through google, workshops, or books. Secondly, you purchase oils, lye, fats, sodium hydroxide, water, and a good source of heat. The cost won't exceed Tsh.150,000.
There is a large market for soap and the industry is thriving as more people are seeking handmade soaps. When you scale up your business you can then buy a soap-making machine that's almost worth Tsh.600,000.
Car washing.
Cars get dirty and need a regular wash but most people have no time to spare. Driving to the car wash to get your car professionally cleaned is much easier and faster than spending time washing it yourself. Starting a car wash requires a compound, Soap or foam, rags, brushes, hose pipes, and a steady supply of water.
Poultry business.
Tanzanians love chicken and consume its products all year round. When starting this business, you will need to define your target market and the part of the chicken industry you intend to venture into. The chicken industry has two parts; layers, where the chicken bred also lay or produce eggs, or Broilers, where chicken is bred mainly for meat.
You will require land to build your chicken cages, identify a hatchery to buy chicks at cheap prices, and build your connections with restaurants, supermarkets, and other potential clients.
Second-hand clothes (Mitumba).
The clothing store industry is huge since it comprises people of different ages and sizes. It's a business idea that generates profits quickly. The idea is to start with children's and women's clothes and do a thorough selection of your stock. This is to ensure you turn over your stock.
Most people get their stock from the Mlango Mmoja market in mwanza and Karume Marrket in Dar es Salaam since buying price is cheap and successful mitumba businessmen started there. You can decide to rent a cheap place or visit your clients in their workplaces and move in areas with high human traffic.
Laundry services.
This business is good and cheap to start. There is a large market for this, many Tanzanians are busy with work and how they can make money, and sometimes doing laundry is a problem. You can start a laundry business by giving out your contacts on how one can get you. Most people call them  DOBI. Or you walk door to door to ask if you can get some task to do.
You can also top up your cash and buy find cheap or second-hand washing machines for your business from home.
Boiled eggs and sausages.
If you are a small entrepreneur or you have little capital which will not be enough to start a big business, this is where you can start. To start sausage, samosa, and eggs business you need a capital of between Tsh 50,000 to Tsh 100,000. What is surprising is that this kind of business is very profitable. With this type of business, you can make profits of up to Tsh 400,000 per month in Dar es Salaam.
Translation services.
In the light of globalization, the influx of overseas business deals has risen fourfold, and in many cases, it is difficult to have meetings with the locals considering the lack of a common language for communication.
Thus translators are high in demand, and those looking to go into the business would be happy to know that the cost for setting it up is based at a bare minimum. The only real thing that they need is to attend classes on a particular foreign language to become fluent enough to practice it.
Event and party planning.
Every day, week, month, and year, people will always be parting. Corporate, religious, entertainment events, weddings and birthdays, and many other events are taking place everywhere and every time. Planning and holding parties can be so stressful and most people who are throwing these events and parties are busy and may desperately need others to plan and execute for them.
This work goes for a flat fee, depending on the size of the party. You would require to find a market that sells cheap party supplies and build up connections. By targeting 2 or 3 parties or events in a week, just imagine how much you can make in a year.
Child care centers (Daycares)
With increasing cases of insecurity from the house helps who abuse or sell babies, many parents are now opting to take their non-school-going children to child care centers. Many middle-class parents leave home as early as 5:30 am and they get back home as late as 7:00 pm, thanks to the perennial traffic holdups on our roads, especially in Dar es Salaam and other major cities in Tanzania.
Daycare centers allow parents to leave their children in a secure and educational environment while at work. However, if you want to open one, the requirements are not as much as you may think.
Salon
This kind of business is always underrated but the rewards are handsome. You can start the business by visiting clients in their homes and then later look for a physical location where your clients can trace you easily. The capital required to start a saloon always depends on the location and the size of your business. For example, in Dar es salaam, some saloons charge up to Tsh. 20,000 per head but the normal rate ranges from Tsh 2,000 per head.
A irtime selling
Sell recharge cards, the lower denominations to friends, colleagues, and family and make some small cash for you, it does not anything to start at least with Tsh 50,000 or even less. You can also supply to nearby shops within your estate.
Private tutor.
How about teaching children after school? Many parents are busy and cannot afford to pay home teachers, you can organize a small after-school lesson (famously tuition) from home and charge just a little less than the home teachers and make some cool money. You have to choose your subject(s) of expertise.
Selling women handbags.
Women love fashion and looking good. You can start selling handbags that fetches a very good profit. People who are into this business always have a constant supplier or get their products from Kariakoo Market.
If you are an active user of social media, you can use your Facebook page and Instagram account to market your products.
Selling baby diapers.
Unlike in the past, diapers have become a norm in every household with a baby. You can try to take advantage of this new market by selling diapers. All you need to do is get a supplier who can sell them to you at a discount and then your work will be distributed.
You can start by door-to-door delivery. The good news is that you can start this business with less than Tsh 50,000.
Selling snacks and drinks.
Snacks are everyone's in-between meals as they come in handy at the office, in school, on special occasions such as parties, meetings, conferences, and seminars, and also along roadsides. These can be sold in schools, bus stations and commercial areas since the location of this business matters is very important too.
Soft drinks usually accompany them as well. You can sell egg rolls, sausage rolls, donuts, cakes and accompany them with yogurt, smoothies, and water. With the use of social media, you can work from home and invest rent money on deliveries.
Cleaning service business.
This is one of the most profitable businesses. You can start small by looking at what your market needs. An example is most people have difficulty in washing sofa sets, carpets and so forth.
You can find your clientele by door-to-door marketing or create a social media page that can be accessed by people around your neighborhood.
Consulting
If people always come to you for help in certain areas, maybe it could be the prime time to give it a try and offer services to people with a fee. Businesses need consultants who can help them realize their missions and visions. This job would require you to have expertise in a certain field.
You can be paid to offer advice and also teach it to others at a fee. These people could be students, business people, or employees. You stand a good chance of making money with this business idea. You can choose to do it face to face or online.
While most people will complain of lack of job, there are many opportunities available for anyone whose focus is earning a livelihood and making money. Any idea you will implement? Tell us in the comment box below.
The journey of a thousand miles begins with one step. You can start a business with the small cash you have and eventually scale up. There are more than 50 different ways to start a business with just 500k, so be patient and start the journey.