Spotify has been the undisputed market leader in the music streaming industry but with so many competitors, it is only a matter of time before the kingship changes hands.
Currently, Spotify has a user base of 217 million users and 113 million premium subscribers.
These figures are outstanding and Spotify is currently enjoying its position at the top of the mountain but it does not mean that it will always be there.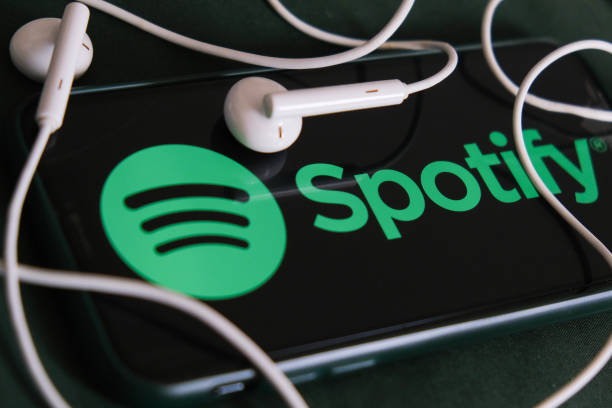 The company is also facing competition from Apple Music which recently reached 60 million paid subscribers.
Although this is far less than what Spotify currently boasts, it shows that Apple Music is slowly but surely closing in on Spotify.
Spotify also faces competition from YouTube Music which was launched in 2018 and despite being relatively new to the market, it has already managed to garner 15 million paid subscribers.
Amazon Music Unlimited and Pandora are other competitors that pose a threat to Spotify's market dominance.
SoundCloud, Pandora, and Amazon Music are Spotify's main competitors.
While SoundCloud, Pandora, and Amazon Music all offer a similar listening experience to Spotify, each has something unique to offer users.
Here are the major Spotify competitors in the market
1. Apple Music
Apple Music is Apple's streaming music service, comparable to other similar streaming services like Spotify, Pandora, Tidal, and more.
It's built right into the Music app that comes preinstalled on every iPhone (iPod Touch and iPad as well), so it's available to anyone with an iOS device.
Apple Music is a direct competitor of Spotify and it's trying to do things differently. While Spotify offers a free version with ads, Apple Music does not.
Instead, Apple Music has a 3-month trial period. After that, it costs $9.99 per month for an individual plan and $14.99 for a family plan of up to 6 people.
Similar to Spotify Premium, Apple Music features no ads, unlimited skips, and offline listening.
2. Amazon Music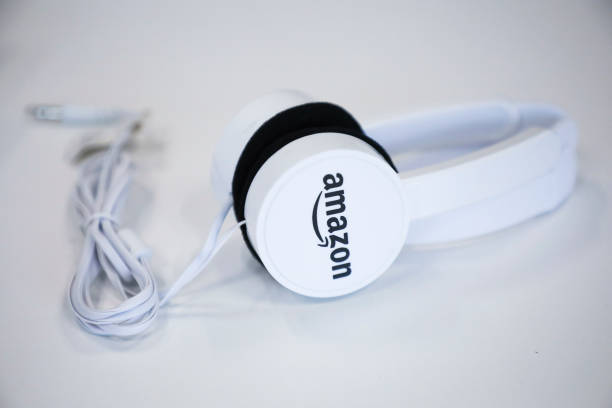 Amazon Music is Amazon's newest subscription service, and it offers two separate tiers: Prime Music and Amazon Music Unlimited.
Prime Music is a free service that comes with an Amazon Prime membership. It features more than 2 million songs, including thousands of playlists and stations, much like Spotify's free tier.
Amazon Music Unlimited is available to everyone but costs $7.99 per month for non-Prime members or $79 per year (about $6.58 per month).
The service offers 40 million songs, the ability to download music for offline listening, and personalized recommendations based on your listening history.
One big advantage Amazon Music has over Spotify is its integration with Alexa, the voice-powered digital assistant that powers the Amazon Echo family of smart speakers.
If you're a Prime member, you can ask Alexa to play any Prime Music song by title without paying extra for an Amazon Music Unlimited subscription.
With Alexa speakers in millions of homes, this makes it easy for many users to access Alexa's music library without paying extra money for the privilege.
3. YouTube Music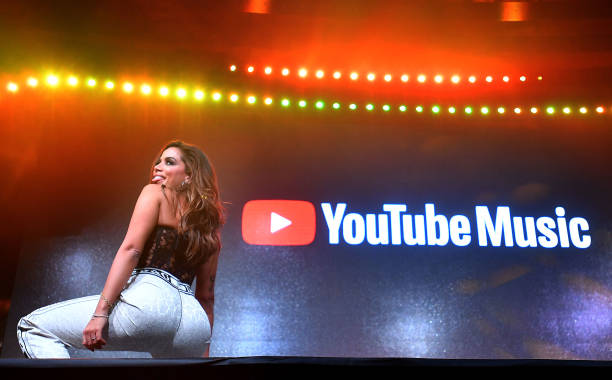 YouTube Music is one of the best music streaming services for casual listeners, with a vast library and plenty of playlists to match just about any mood.
It's also a good option for families, as it offers a plan that supports up to six users.
Its main drawback is the lack of high-fidelity music and a confusing interface, but these issues should be resolved once YouTube Music fully replaces Google Play Music shortly.
YouTube is best known for hosting amateur videos and music covers, but Google has been working hard to build up YouTube Music into a viable Spotify competitor.
It's already got a massive library of music, and more official music videos than any other service. Like Spotify, it's also able to recommend new songs based on your listening history.
YouTube Music has some limitations compared to Spotify. It doesn't support podcasts or allow users to upload their songs.
Its free version will contain ads and lacks offline functionality. And the app can only be used from within YouTube's mobile apps — there's no desktop client yet.
4. Tencent Music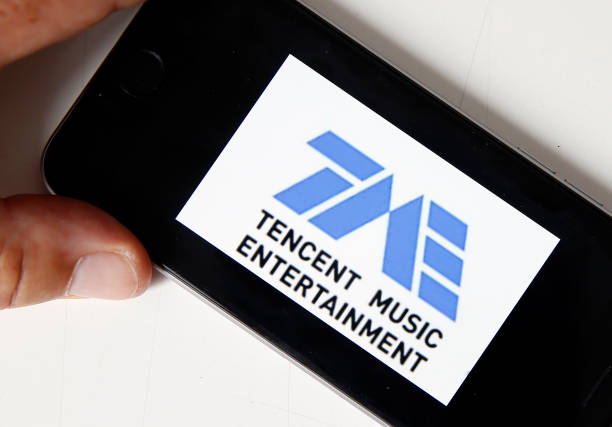 Tencent Music Entertainment Group is the second-largest music streaming service in the world, with more than 800 million monthly active users. It's also a potential threat to Spotify.
One of the key advantages that Spotify has over Tencent Music is that it's truly global — while Tencent Music's services are mostly limited to China, Spotify is available around the world.
That's a big deal because, despite its huge population, China only had 804 million internet users at the end of 2018. By comparison, America had almost 300 million internet users as of June 2018.
Another key advantage for Spotify is that it owns both a premium streaming service and an ad-supported free tier.
Tencent Music offers freemium tiers for smartphones and PCs, but it doesn't offer an ad-supported tier on mobile devices as Spotify does.
Instead, it only offers paid subscriptions for premium features like offline downloads, unlimited skips, and high-quality audio.
Tencent Music also lacks Spotify's strong relationships with artists and labels.
In 2017, Universal Music Group signed a licensing deal with Spotify to release new songs exclusively on its premium subscription platform for two weeks before other platforms.
5. Pandora
Pandora has been around for a while and is a good alternative to Spotify. It's still the number one streaming music service in the US.
However, it doesn't offer an on-demand service like Spotify. Instead, it uses a freemium model that offers users a free ad-supported tier with limited features and an ad-free paid subscription tier.
Pandora also lets you create custom radio stations that play songs based on an artist or song of your choosing.
It includes a nice web player and mobile apps as well as integration with smart speakers like Amazon Echo, car infotainment systems, and televisions from companies like LG, Samsung, and Vizio.
However, unlike Spotify's free version which includes ads and limits your ability to skip songs or access certain features, the free version of Pandora includes ads but gives you full access to all features except for offline listening (which is only available with the paid subscription).
6. SoundCloud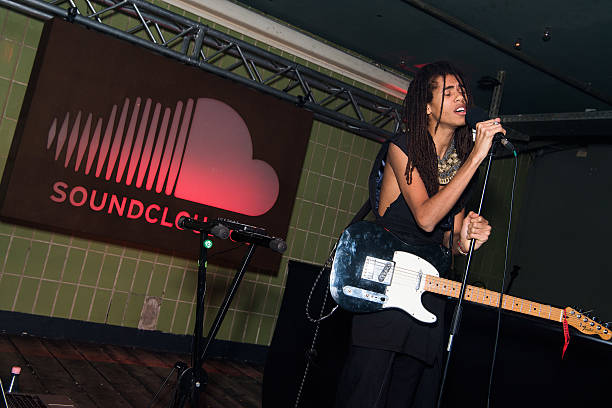 SoundCloud is probably the most popular Spotify alternative at the moment.
It's a streaming service that also supports user-generated content. It has both a free and a premium version, with the latter allowing you to download music for offline use.
The paid version of SoundCloud also has no ads, while the free one does.
The main advantage SoundCloud offers over Spotify is its full support of user-generated content.
There are thousands of artists that upload their music exclusively on this platform, so if you want to discover new artists, this is your best bet.
SoundCloud is available on all major platforms, including iOS and Android.
As well as offering two paid subscriptions that allow the listener to listen offline and without ads, SoundCloud also offers a free version of its service that allows users to stream music with ads included.
7. Deezer Music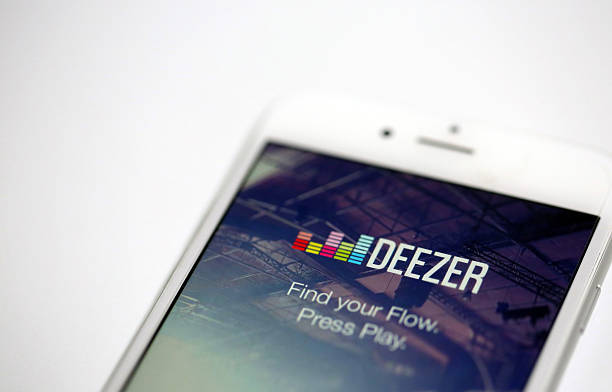 Deezer Music is one of the best alternatives to Spotify for listening to new songs and music.
It has over 53 million tracks, personalized radio stations, and curated playlists. The app boasts a radio feature that learns what you like and doesn't like as you listen with an algorithm that improves the more you use it.
You can also download music to your device for offline listening. The app comes in both free and premium versions, with the latter having no ads and better sound quality.
The free version is supported by ads, but they're not as annoying as some other music streaming apps.
You also get the unlimited listening time and access to most of its features. The premium plan costs $9.99 per month or $99 annually, which is on par with other services.
Like most apps on this list, there's also a family plan for $14.99 per month which allows up to six people to use the service simultaneously.
There's even a free trial available if you want to try it before you buy. Deezer works across all platforms including iOS, Android, Windows Mobile, and Sonos devices like Amazon Echo and Google Home speakers.
8. Tidal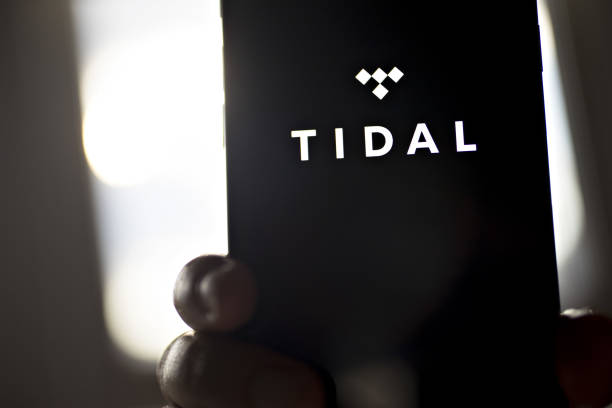 TIDAL is a subscription-based music streaming service that combines lossless audio and high definition music videos with exclusive content and special features on music.
TIDAL has two tiers of service: TIDAL Premium (lossy quality) and TIDAL HiFi (lossless CD quality – FLAC-based 16-Bit/44.1 kHz).
TIDAL claims to pay the highest percentage of royalties to music artists and songwriters within the music streaming market. The service has over 46 million songs, 230,000 videos, and is currently available in 52 countries.
Tidal has more than 25 million tracks in its catalog, a few million more than Spotify, but it also offers more than 100,000 HD tracks.
Music lovers can stream the highest level of quality in sound available anywhere. Some 70 percent of the catalog comes from major record labels, but independent labels are also well represented.
Tidal also offers exclusive content from artists and other perks like concert tickets and access to new albums before they're released elsewhere.
Tidal says it pays the highest rate per stream to artists and songwriters within the music streaming market and offers lossless high-fidelity sound quality.
The company's $4.99/month plan for students gives you access to standard sound quality and its $9.99/month standard plan gives you high fidelity sound quality.
The Tidal family plan costs $14.99/month for up to five people and you get access to high fidelity sound quality, as well as the ability to download content for offline listening.
9. Napster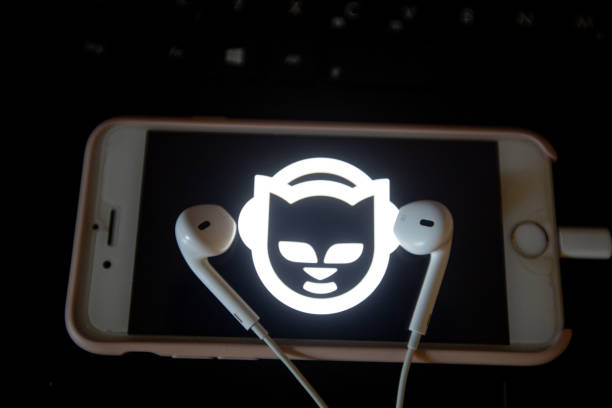 Once a company has achieved brand recognition, it is extremely difficult for a competitor to enter the market and challenge them. This is especially true in the case of Spotify.
Despite this, some competitors have managed to do just that.
The most significant of these is Napster. Despite being founded a decade before Spotify, it only recently became a threat in the streaming music market.
The platform was first launched in 1999 as an online service that allowed users to download songs through peer-to-peer sharing, but after becoming one of the most popular music sources on the web.
Since then, Napster has gone from strength to strength and now has more than 5 million active users around the world.
The main reason why they were able to challenge Spotify despite being so late to the party is that they have been able to offer their services at lower prices.
Currently, their monthly subscription fees are $1 cheaper than Spotify's premium plan.
10. Bandcamp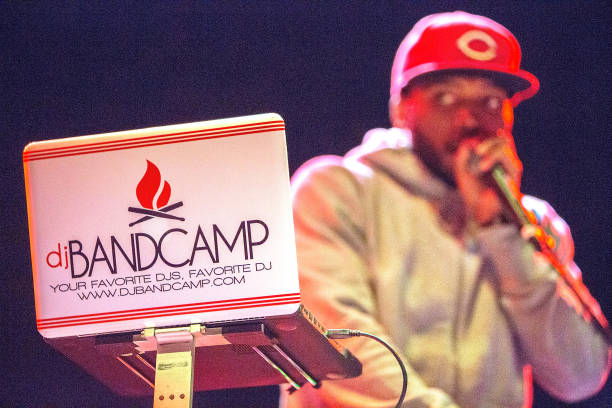 Bandcamp is a platform that empowers artists to sell directly to their fans, and a place for the best independent music on the web. The site was launched in 2008 and is based in San Francisco.
Bandcamp is a successful alternative business model for musicians. Musicians can set up a profile at Bandcamp, upload their music, and sell it directly to fans.
They can offer their music for free or at any price they choose, with no obligation to use DRM (digital rights management). Fans can purchase music and merch from the artist's Bandcamp page, download it instantly or have it sent to them in the mail.
Bandcamp offers artists 100% of their sales revenue minus transaction fees. Artists also have the option of using Bandcamp's Fan Reach feature, which allows fans to send out email blasts promoting the band's latest album or tour dates.