It's not difficult to have a great time in Tanzania without going on safari. Tanzania has beautiful beaches, tropical rainforest, and snow-capped mountains all within its borders.
Tanzania is one of the most diverse countries in Africa, so you can find something to do almost anywhere you go.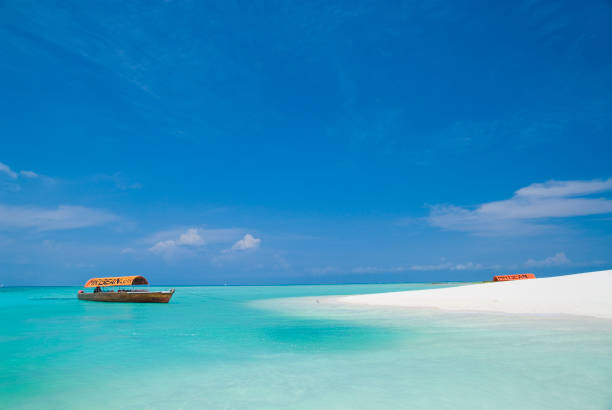 Tanzania is a fantastic destination for hiking and walking safaris, where you can experience the breathtaking beauty of the country's wild landscapes and wildlife without disturbing them.
If you are looking for a different kind of adventure then go mountain biking or quad biking in one of Tanzania's game reserves and national parks or go white water rafting on the Rufiji River.
If you're looking for a relaxing holiday then take a beach holiday at one of the many beautiful coastal resorts that line Tanzania's Indian Ocean coast or chill out at one of the country's many palm-fringed lakes or hot springs.
Tanzania is also home to some fantastic national parks with unique ecosystems such as Ngorongoro Crater and Lake Manyara National Park which offers incredible bird watching opportunities as well as spectacular game viewing opportunities.
There are many other things to do in Tanzania besides going on safari , such as visiting local villages or trying out some adrenaline-pumping activities. Here are 16 fun ways to spend time in Tanzania:
1. Kilimanjaro Hiking
Kilimanjaro, Africa's tallest peak, is a free-standing, snow-covered dormant volcano. It may be visible from as far as Kenya and Amboseli National Park in northeast Tanzania.
Kilimanjaro is climbed by 75,000 climbing enthusiasts each year, therefore it is neither the most unspoiled nor the most difficult peak. However, it is a true test of endurance, with altitude sickness being the leading cause of climbers failing to reach the summit of Kilimanjaro.
Despite the fact that it has become a very popular challenge, and the experience has grown somewhat crowded with other climbers, we nevertheless strongly suggest it for anybody with an interest in climbing.
2. Visit Zanzibar Island
Zanzibar Island is recognized as Africa's tropical paradise, with some of the most stunning beaches in the world. Miles and miles of white sand beaches sprinkled with palm palms, surrounded by the Indian Ocean's pure turquoise water.
Zanzibar Island is part of the Zanzibar archipelago, which also includes Pemba Island and a number of other islands. Because of their long history in the spice trade and abundance of spice farms, these islands are also known as the Spice Islands.
Corals with vibrant colors and culture Zanzibar Island has a laid-back beach lifestyle as well as a variety of activities and a colorful culture and history.
The historic Stone Town is a fascinating cultural melting pot. Foodies and culture vultures may visit the Sultan's Palace, the House of Wonders, and the Darajani and Forodhani food markets.
You may take a Spice Tour or swim among tropical reef fish in the magnificent coral reefs. The possibilities are limitless. Zanzibar Island provides everything you need for a wonderful vacation.
3. Visit Nakupenda Island
Nakupenda (which means "I LOVE YOU" in Swahili) is the name of a magnificent sandbank found just outside of Stone Town.
A full day tour includes a visit to Prison Island's gigantic tortoises, snorkeling, sunbathing, sampling of sea delicacies, and seasonal fruits. Snorkeling off Prison Island, admiring the amazing assortment of colourful corals and tropical fish of the islands before arriving to the ideal destination of Nakupenda.
A site with vivid birds, extremely white beach, and clear, crystalline water. You would dwell in a natural reserve that is friendly due to its naturalism and their appropriate Indian Ocean pearls.
4. Day Trip in Pemba Island
Pemba Island is one of the Zanzibar Archipelago's lesser-known islands, yet it is a favourite honeymoon destination.
This immaculate green island is without a doubt one of the most gorgeous places on Earth. This is the place to go if you want tranquility, calm, and a romantic atmosphere. A quiet haven and one of the world's top dive spots.
Because of its fertile soil, lush, green hills, and dense foliage, Pemba Island is also known as the "Green Island." This pristine island is covered with woods, mango trees, and enormous clove farms. Small-scale agricultural (rice, cloves, cinnamon, bananas, cassava) and fishing support one-third of the population.
5. Stone Town Walk
A walking tour is one of the greatest things to do in Zanzibar for getting a full sense of the island.
Stone Town is a UNESCO World Heritage Site and one of the most fascinating sites I've ever visited in my life. Seriously.
While I'd argue that taking a tour isn't required and that wandering about on your own is perfectly acceptable, having a guide for a few hours will offer a fantastic insight into the island (and spare you from getting lost in the labyrinth of passageways… forever – just joking).
The House of Wonders (which regrettably fell on Christmas Day 2020 – sums up 2020 hey? ), the Old Fort, Freddie Mercury's House, St Joseph's Cathedral, the Hamamni Persian Baths, Jaws Corner, the Abeid Curio Shop, and the Zanzibar Cultural Arts Centre are among the top things to do in Stone Town.
What I like best about Stone Town tours is that the guides point out all the tiny details of the architecture that you would never notice on your own, as well as explaining a lot about the island's culture and history, the Omani sultans, and Princess Salme, a feminist and rebel who wrote Memoirs of an Arabian Princess from Zanzibar.
6. Visit Arusha City
Arusha is one of Tanzania's main cities, located in the country's north, near Arusha National Park, Tarangire National Park, Lake Manyara National Park, Mount Kilimanjaro, and several other tourist sites. Arusha is a hub of education, culture, and politics, with a large number of Tanzanian embassies based there. The local population is extremely multi-national, with a large number of Muslims, Christians, and Hindus coexisting together.
7. Go to Mafia Island
Mafia and its neighboring archipelago, including Jibondo, Juani, and Chole, have a lot to offer as an untouched, little-visited alternative to other Indian Ocean sites near Zanzibar and along the coast. Mafia, like Pemba, offers better diving than Zanzibar but inferior beaches.
Mafia, located about 30 minutes south of Zanzibar, is the only island off Tanzania's coast that welcomes visitors to explore its outlying islets and beach bars. There are virtually few hotels here, which contributes to Mafia's allure as a beach resort for the daring tourist.
8. Visit Dar es Salaam
Dar es Salaam, located at the entrance to exotic places like as the Zanzibar Islands and Mount Kilimanjaro, is a one-of-a-kind coastal resort rich in culture, art, music, and history.
As Tanzania's largest city, get out and explore an unlimited variety of interesting activities ranging from sugary white sand beaches to historic monuments such as Oyster Bay, the Tinga Tinga Market, and the Botanical Garden, all of which are only minutes away from our peaceful beachside hotel.
Take a day excursion by boat to Bongoyo Island, or browse and buy handcrafted items at the Mwenge Handcraft Centre. Whether you're in town for pleasure or business, immerse yourself in the best cultural experiences available.
9. Go to Prison Island
This island is located just off the coast of Stone Town and is also known as Changuu island (not to be confused with Canggu in Bali!). Although the term Prison Island in Zanzibar seems threatening (and like it wouldn't be a pleasant day trip! ), it's a bit of a misnomer.
There was never a prison on the island. In the 1860s, the island was used to hold rebellious slaves as well as to quarantine those with yellow fever.
The island is becoming a popular tourist attraction since it is home to gigantic tortoises. It's a tranquil haven for this endangered species. Some of the tortoises on the island are thought to be more than 150 years old, according to some estimates.
To reach Prison Island, take a 25-minute boat voyage from Stone Town. Most hotels can assist you in booking a trip, or you can go to the beach and hunt for someone promoting one. You may schedule a private trip if you want a more in-depth tour with the opportunity to snorkel!
Consider this trip instead if you want to see all of the sights in Stone Town and Prison Island in one day. You'll get to see a little bit of all Stone Town and Prison Island have to offer!
The island is open daily from 9:00 a.m. until 4:15 p.m. You may expect to spend roughly 2-3 hours (or longer, depending on the tour you've booked) there during your stay. The island does have a $4 USD admission charge, which may or may not be included in the cost of your trip (check or inquire ahead of time!).
10. Materuni Waterfalls Day Trip
This magnificent Waterfall is one of the highest in the area, blasting crystal blue glacial water 70 meters into its basin. The lovely walk going to Materuni Waterfall is 2500m above sea level.
It winds through lush rainforest-covered valleys and hills, through coffee, banana, and avocado "shambas," the Kiswahili name for farms. Great views of Kibo and Moshi town may be viewed on a clear day. Hiking boots are needed for the challenging climb to the base of the Waterfall.
Because it is so near to Moshi, this excursion is great for those who have limited time but still want to experience some of the wildlife and beauty that this part of Tanzania has to offer.
Materuni is one of Northern Tanzania's few wonder villages, located at the foot of Mount Kilimanjaro. The community is endowed with a wealth of natural beauty that is well worth a visit for a holiday, weekend getaway, or vacation.
The panoramic view of Moshi Town and Mount Kilimanjaro from the settlement is breathtaking. This verdant town with pure air from lush vegetations encourages guests to discover the beauty of the environment and the Chagga people's traditional history.
11. Visit Chemka Hot Springs for a Cup of Coffee
This is most likely the finest area to swim. The geothermally warmed water, which emanates from within the ground, is continually refreshed and hence exceedingly fresh, transparent, and pure.
It's a great area to spend a few hours with family or to unwind before or after a climb or safari.
The distance from Arusha to the hot springs is 69 kilometers, and the travel takes around 1 hour and 20 minutes, so allow at least 5 hours for this expedition.
Round-trip transportation from Arusha makes this a convenient opportunity to get away from the city for a day at the hot springs, where you may swim, rest sore traveling muscles, and enjoy an included picnic lunch before returning to Arusha.
12. Zanzibar Sunset Cruise
Enjoy a breathtaking sunset trip on a traditional dhow. In the late afternoon, depart Stone Town and sail down the coast, slicing through the gorgeous turquoise ocean. Sit back, relax, and take in the tranquillity of the ocean as you hear the ripple of water on the dhow's sides. Drinks and small refreshments will be available.
The noises of Stone Town's rush and bustle fade into the distance, until they are only a memory. Sink back into the dhow bench and bask in the romance of Zanzibar Island as the sun sets in magnificent orange hues. The flaming golden sun sinking over the horizon is beautiful, transforming the sky into a magical painting of pinks, purples, blues, and oranges.
13. Visit the Kilwa Kisiwani Ruins
The Tanzanian Kilwa Kisiwani (island of the fish), once a thriving kingdom and the largest and most powerful on the East African Coast, is now in ruins, its convoluted walkways, great palaces, and beautiful mosques entirely abandoned and robbed of their former splendor. Take a stroll through Kilwa's fascinating past and learn about the immense wealth that once resided behind its walls.
The city reaches the water's edge and is completely enclosed by a wall and towers, with a population of around 12,000 people. The county as a whole is quite opulent, with numerous trees and gardens of various vegetables, citrons, lemons, and the greatest delicious oranges ever seen.
14. Live on a private island on Mnemba
The island is sometimes referred to as Mnemba Atoll, although this is incorrect because an atoll is a ring of ancient coral reefs encircling a small lagoon, but Mnemba is still a real island surrounded by reefs. Green turtles are frequent visitors to the island; females come to lay their eggs on the clean beaches, and the hatchlings emerge 55 days later.
Mnemba's woodland is home to two antelope species: the spaniel-sized suni antelope and the rare Aders' duiker; there are only 300–400 Aders' duiker surviving in the wild, with around 25 of them located on Mnemba. A permanent pod of bottlenose dolphins, who are frequently sighted by visitors, adds to the rich variety of the coral reefs around the island.
15. Go deep-sea fishing off the coast of Pemba Island
Because of its remote location in the Indian Ocean, the Zanzibar Archipelago draws a wide variety of strange, fascinating, and large game species, including barracuda, wahoo, kingfish (my favorite), yellowfin tuna, sailfish, and marlin (blue, black, and striped), to mention a few (all seasonal).
Spending a day on a boat, bobbing around in the middle of the ocean, trying to catch fish is not my idea of fun; in fact, I'd probably spend the entire day puking over the side, but my other half enjoys it.
16. Climb Mount Meru to the summit.
This peak, located in Arusha National Park, is the fifth highest on the African continent and the second highest in Tanzania. Its rich slopes rise above the neighboring savannas and are covered in lush and magnificent woods that are home to a variety of birds and monkeys. Leopards are also known to visit the region, but they are notoriously difficult to locate.