Tanzania is a one-of-a-kind tourist destination in the globe, offering a diverse and outstanding array of tourist attractions. It is a country of numerous wonders with an unrivaled variety of animals and plants.
Kilimanjaro, Africa's highest permanently snow-capped free-standing mountain, the unique Zanzibar Islands, the greatest wildlife reserves of Serengeti, Tarangire, Lake Manyara, Ngorongoro Crater, Ruaha, Selous, and the Marine Park of Mafia Island are just a few examples.
The beauty, geography, rich culture, and friendly people provide for superb cultural tourism, beach vacations, honeymoons, game hunting, historical and archaeological explorations, and the best wildlife photographic safaris in the world.
Tanzania is home to 15 national parks, 29 game reserves, 40 managed conservation areas, and marine parks. The following are the top 15 locations to visit in Tanzania.
15 Top Rated Tourist Destination in Tanzania
1. Serengeti National Park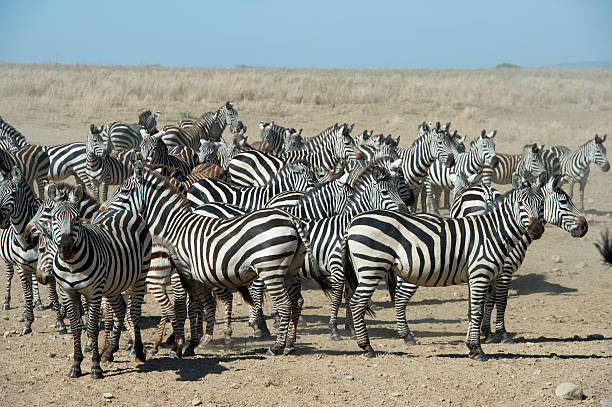 The Serengeti National Park, the world's most famous wildlife reserve, is a Unesco World Heritage Site that spans 15,000 square kilometers. The Serengeti is also part of a wider ecosystem that extends north to the Masai Mara and west to the Ngorongoro Conservation Area. The entire area is around 25,000 km2, and the animals dwell in perfect freedom.
The Serengeti National Park, with its mythical scenery and boundless stretches, is unquestionably the highlight of a safari in northern Tanzania. Because of the abundance of animals, the park may be visited all year. However, you must pick your lodging based on the seasons.
The park is well-known for its seasonal migrations. More than two million wildebeests, zebras, and antelopes are expected to make the treacherous voyage of migration in search of water and fresh pastures.
2. Mount Kilimanjaro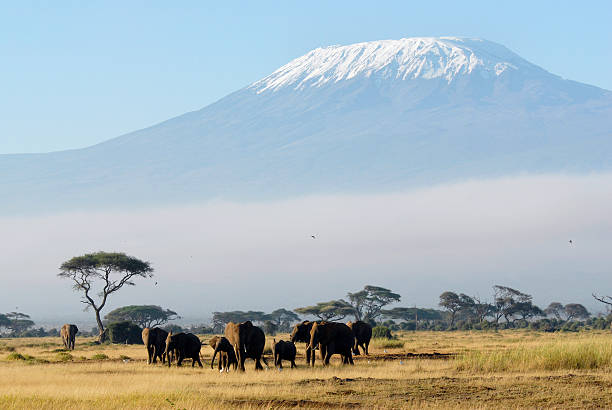 Mount Kilimanjaro, at roughly 5895m, rises over the plains of Eastern Africa and is one of the world's most famous volcanoes. As Africa's tallest peak, it is usually on the bucket lists of those who like hiking and mountaineering.
The slopes themselves are very harmless, therefore most people are concerned about the altitude, with the starting position at roughly 1,400m and an average climbing duration of around 3 days.
Mount Kilimanjaro, located east of Arusha and north of the little town of Moshi, is one of Africa's most famous vistas (assuming the cloud isn't there and you're viewing from Amboseli National Park in Kenya!).
Climbing this high summit is an endurance test for anybody, which is why tens of thousands of visitors gather here each year.
The volcano is roughly divided between a central core and slopes on its western flank that descend down to the Shira Plateau. The crater's slopes go down and back up to the summit of Mawenzi at roughly 5,100m on the right side. While this summit is rarely climbed, a night at the Mawenzi Tarn, which rests in the mountain's shadow, is doable.
Most summit climbs take 4 to 7 nights, with the likelihood of summiting increasing significantly with time and a recommended 5 or 6 nights. The trekking itself is rather basic, with a typical day consisting of 4-5 hours of going to a little higher altitude to spend time acclimatizing.
3. Ngorongoro Conservation Area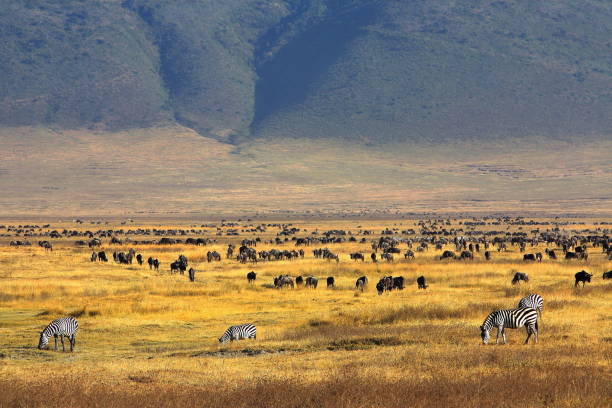 The Ngorongoro Conservation Area is a huge territory designated as World Heritage by UNESCO, spanning approximately 8,300km2. Its landscape is defined by dormant craters and volcanoes to the east and vast grasslands bordering Serengeti Park to the west.
Above all, the conservation area is distinguished by its unique status as a protected region where wildlife coexists with humans. The discovery of the Ngorongoro Conservation Area is inextricably tied to the proud Maasai warriors clad in traditional attire and armed with their lone spear, whose settlements of huts surrounded by thorny plants dot the region's spectacular landscapes.
The Ngorongoro Crater is located near the conservation area's eastern entrance. The crater, which was formed by the eruption of an active volcano the size of Kilimanjaro and the fall of its cone, rises to 2,285 meters today. It has the world's biggest caldera, with a surface area of 260 km2 and a circumference of around 18 km.
4. Mahale Mountains National Park
Remote, enchanting Mahale features steep, lush woods, lakeside beaches, and Africa's greatest chimpanzee safaris.
Mahale Mountains National Park and Katavi National Park are two little-known national parks in Tanzania's far west. These areas are extremely isolated, difficult to reach, and expensive to visit – yet they are unlike anything else in Tanzania and completely amazing. Mahale is also the most likely location in the world for chimp safaris!
The lakeshore here is a beach of the purest powder-white sand, behind which rises a range of majestic mountains, covered in luxuriant tropical flora. Big electric-blue butterflies fly over the streams, and the forest is buzzing with activity.
It's not just gorgeous, but it also has Tanzania's densest primate population: yellow baboons, red colobus monkeys, blue, red-tailed, and vervet monkeys are never far away – and, of course, chimps.
5. Selous Game Reserve Tanzania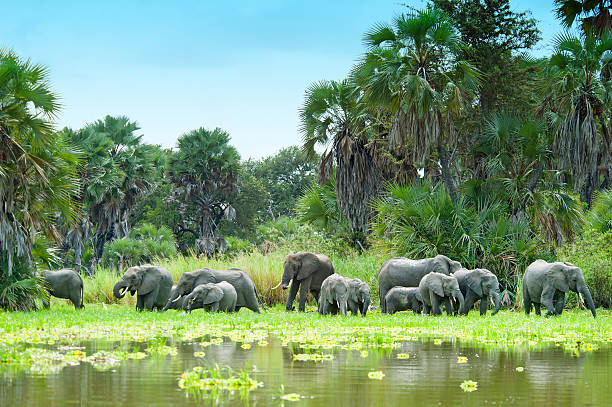 The Selous Wildlife Reserve is Africa's biggest protected game reserve, comprising 54,600 square kilometers and consisting of a huge wilderness of forests, grassy plains, mountains, and open woods.
This reserve was named for the legendary hunter and adventurer Frederick Selous Courtney. Selous Safari Holidays are highly recommended due to the reserve's vastness, which is twice that of Tanzania's Serengeti National Park and three times that of South Africa's Kruger National Park.
This reserve was created in 1922 and was designated a UNESCO World Heritage Site in 1982 due to its diverse fauna and unbroken environment.
6. Ruaha National Park
Ruaha National Park, located in the center of southern Tanzania, features a hot, dry climate and stunning landscape. The Ruaha River, which tumbles over stones and is backed by riparian vegetation, flows along the southeast boundary. There are baobab woods, wide grasslands, and fresh springs away from the river.
Ungulates like as impala, waterbuck, bushbuck, giraffe, zebra, and buffalo abound in the game. There are both bigger and smaller kudu, as well as roan and sable antelope.
There is a huge lion pride, frequently with twenty or more lions, as well as spotted and striped hyena, many wild dogs, and leopard bands. The birds is quite vivid while sitting in camp, and it's not uncommon to see emerald spotted doves, brown parrots, and crested barbets.
Ruaha's activities revolve around game drives, which are most gratifying during the dry season when the wildlife congregates around the river. Because there are only a few campers in the park, visitor numbers are low, and the area remains unspoilt and serene.
7. Zanzibar Island
Zanzibar Island, made renowned for its spices and the slave trade of the nineteenth century, is much more than a stop on an itinerary and may be considered a destination in and of itself.
The island provides a one-of-a-kind blend of excellent beaches along its eastern coast, exciting activities like seeing a functioning spice plantation, and the cultural attractions of Stone Town, complete with Arabian fortifications and minarets.
The island is, in general, a very underdeveloped affair, with just around 5 main roads connecting back to the island's main town, Zanzibar, on its western side. This simplicity makes it an ideal site for anyone wishing to do a little exploring, as once you reach the beach, you know you've gone wrong!
For those who become antsy, there is a little woodland in the interior called Jozani that is home to indigenous red colobus monkeys. Spice tours on one of the little fields just outside Zanzibar Town provide a fascinating look at why this island has become so well-known.
8. Pemba Island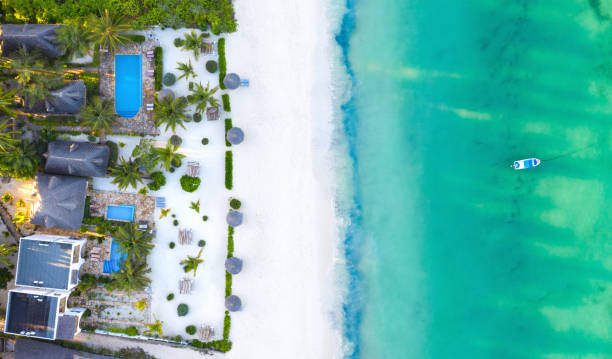 Pemba Island, located 40 kilometers north of the main island of Zanzibar (Unguja), is significantly smaller and considerably more rural than the more popular Zanzibar vacations on the main island.
While Zanzibar is generally flat, Pemba's slopes and escarpments are lush and lovely, with the deep greens of ten different varieties of mangoes and hundreds of clove trees supporting the fortunes of this spice island.
Although Pemba is bordered by clean oceans and a superb coral reef, its shoreline are also fronted by extensive mangrove woods, and the greatest beaches need some searching and getting there. However, the beaches here are not like as good as those in Zanzibar.
9. Mafia Island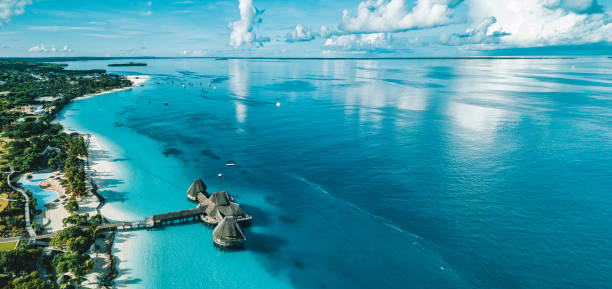 Mafia Island is the most culturally unique and environmentally natural of Tanzania's Indian Ocean islands, visited by a select few who recognize its allure and want a unique trip.
The main advantage of visiting Mafia Island as a visitor is that everything is easily accessible and reasonably priced. It provides the whole island experience, from intensive exertion to total relaxation with your feet up. As a result, it's no surprise that our hotels and lodges attract a large number of honeymooners.
While Mafia is a water paradise, we like to highlight its many other attractions and interests, including its people and their lives, history and archaeology (there is a thousand years of history here), unique marine and birdlife, plants, and all of the beaches and sandbanks, mangrove forest inlets, and coral islets that make it so beautiful.
10. Lake Manyara National Park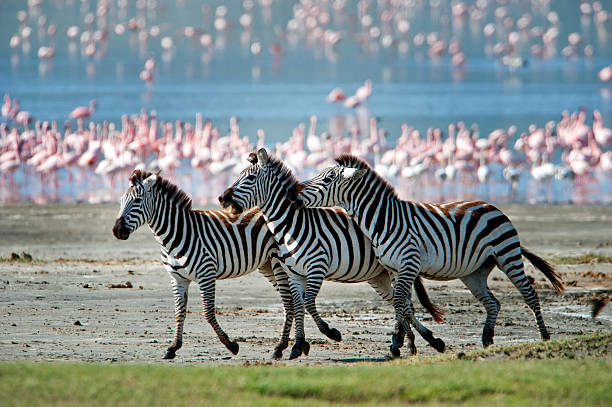 The green Lake Manyara National Park, which served as the location for the first Tarzan movie, was reportedly characterized by Ernest Hemingway as "the nicest I have seen in Africa."
Lake Manyara National Park is an untouched wonderland of groundwater forest irrigated by subterranean springs and abounding with species like as elephants, hippos, giraffes, buffaloes, antelopes, and one of Africa's largest baboon troupes.
Its most famous feature, though, is certainly its tree-climbing lions, which draw visitors from all over the world to witness these iconic predators reclining in the branches.
Game viewing is greatest between July and October, while bird-watching is best between November and June.
11. Arusha National Park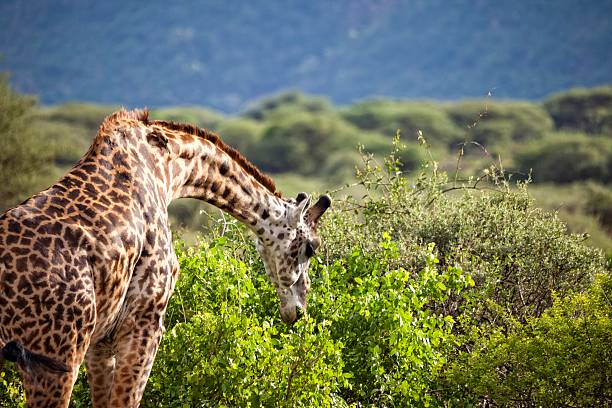 Arusha National Park is a tiny and attractive park in Tanzania's northeast. It is located near Arusha and offers spectacular views of Mount Kilimanjaro. The park is picturesque and diversified, with a vast assortment of animal and plant species.
It also boasts a diverse range of scenery. From lakes, waterfalls, and marshes to volcanoes, mountains, and tropical rainforest, this reserve is suitable for many types of creatures.
Many lovely species visit the marshes, forests, and lakes, including the silvery-cheeked hornbill and millions of pink-hued flamingos. This park is also the only area in northern Tanzania where the black-and-white colobus monkey may be seen.
12. Tarangire National Park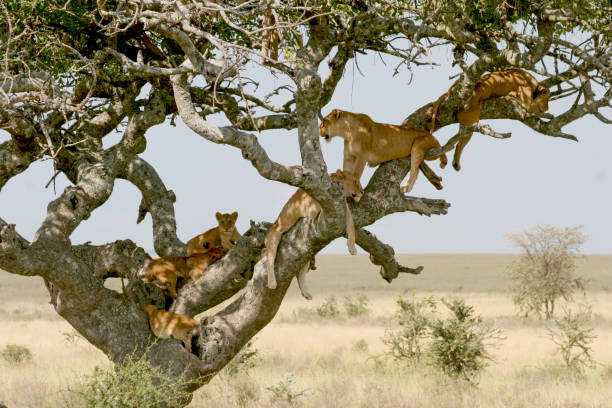 Tarangire National Park is Tanzania's sixth-largest national park, behind Ruaha, Serengeti, Mikumi, Katavi, and Mkomazi. Manyara Region is home to the national park.
The Tarangire River, which runs through the park and serves as the only source of water for wild animals during the dry season, inspired the park's name. Thousands of animals travel from Manyara National Park to Tarangire National Park during the dry season.
The Tarangire River has shrunk to a ghost of its former self during the wet season. However, it is overrun with fauna. Thirsty nomads have traversed hundreds of dry kilometers, knowing that there is always water here.
Up to 300 elephants claw the dry river bank in search of subsurface streams, while migrating wildebeest, zebra, buffalo, impala, gazelle, hartebeest, and eland throng the dwindling lagoons.
It has the highest concentration of animals outside of the Serengeti habitat – a feast for predators – and is the only area in Tanzania where dry-country antelope like the majestic fringe-eared Oryx and unique long-necked gerenuk may be seen on a regular basis.
During the rainy season, the seasonal guests disperse throughout a 20,000 sq km area until the verdant plains are exhausted and the river cries once more. However, Tarangire's elephant herds are easily encountered, wet or dry.
The year-round green marshes are home to 550 bird species, the most breeding species in one environment anywhere on the planet.
Tarangire's pythons, like its lions and leopards, climb trees and lounge in the branches where the fruit of the sausage tree conceals the twitch of a tail.
13. Olduvai Gorge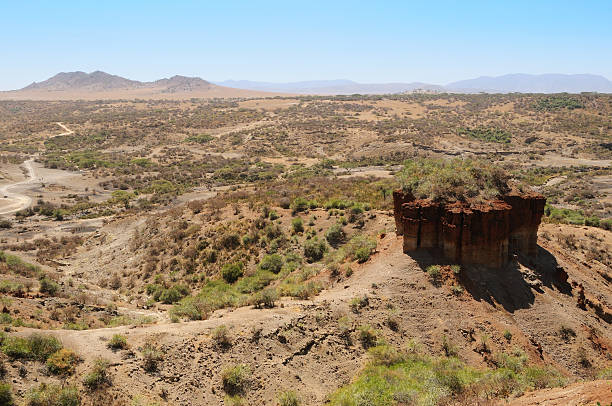 Immerse yourself in ancient history at one of the world's most important palaeoanthropological sites, Olduvai Gorge. The Ngorongoro Crater Gorge, located between the Ngorongoro Crater and the Serengeti National Park, is a good stop if you're traveling between the two, rewarding visitors with a presentation on its history, an excellent new museum with beautiful views – as well as the opportunity to visit an active dig.
Explore the museum's numerous sections to learn about the site's history and the diverse fossils that can be discovered here. A copy of the nearby Laetoli Footprints, which give some of the oldest evidence of bipedalism, may be seen.
Learn about the hominines and prehistoric animals that lived in the region, and speak with a resident expert about the area's relevance and ongoing study. We discovered that seeing the museum takes around an hour, but there is no time restriction and you may spend as much time as you like looking around.
14. Forodhani Market
Forodhani Gardens is located on the main promenade near the seaside in Zanzibar's old Stone Town. You may easily locate it by strolling towards the seaside, asking your hotel or any local, or using Google Maps. If you've already done a guided or self-guided tour of Stone Town, you'll be familiar with the place.
Forodhani Gardens in Stone Town transforms into a bustling street food market every night! At that time, fresh fish and local specialties such as Zanzibari pizza are available. Visitors promenade by the seaside viewing the sunset over the Indian Ocean while eating street cuisine.
Bring Tanzanian Shillings with you, and be prepared to negotiate if you don't want to overpay for your gastronomic adventure. The House of Wonders (Beit-Al-Ajaib) and the Old Fort are close to Forodhani Gardens and might make for a pleasant pre-sunset trip.
Remember that this is a street food market, so trust your instincts and be cautious because the street food booths may not meet Western sanitary requirements, and the cold chain may be broken. Before you dive in, consider the hazards of eating street food!
15. Bagamoyo Town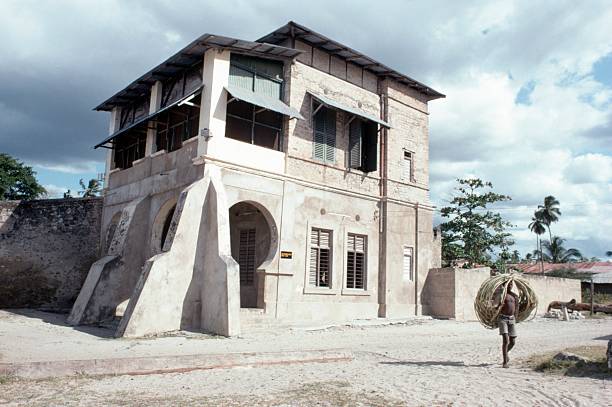 The hamlet served as the final halt for traders making their way from Lake Tanganyika to Zanzibar. Bagamoyo, which means "buried my heart" in KiSwahili, was a missionary hub. The town's most important industry is the construction of dhow sailboats. Today Bagamoyo is Tanzania's center for dhow building.
Bagamoyo, located on the East African coast a few kilometers north of Dar es Salaam, was a major slave and ivory trade port. The hamlet served as the final halt for traders making their way from Lake Tanganyika to Zanzibar. Bagamoyo, which means "buried my heart" in KiSwahili, was a missionary center. The town's most important industry is the construction of dhow sailboats. Bagamoyo is now Tanzania's dhow construction hub.
The hamlet served as the final halt for traders making their way from Lake Tanganyika to Zanzibar. Bagamoyo, which means "buried my heart" in KiSwahili, was a missionary hub. The town's most important industry is the construction of dhow sailboats. Bagamoyo is now Tanzania's dhow construction hub.