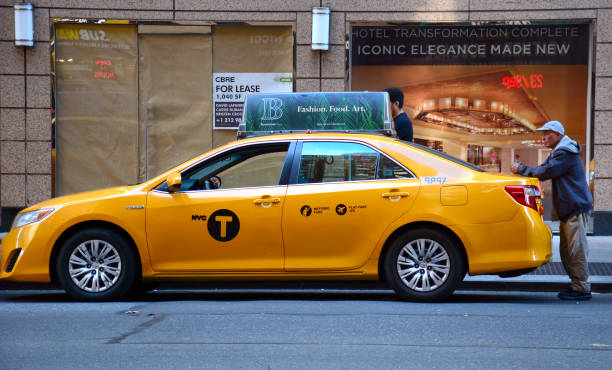 You may be a recent graduate who wants to start a business or you may be a seasoned entrepreneur who is looking to switch gears.
Either way, there are many great transportation business ideas to consider.
Transportation businesses are one of the few industries that can be started with very little capital and still make money.
Even if you're just starting out, you can use your car as a taxi service or deliver goods for other companies.
There are also many other transportation business ideas that require more investment but have the potential for greater returns.
You can buy delivery trucks or rent space in an office building and hire drivers to deliver packages for you.
You could also lease a warehouse and sell goods from it yourself or work as a broker between suppliers and retail stores.
---
Related: 15 Most Profitable Automotive Business Ideas
---
The 20 Best Transportation Business Ideas
Transportation is one of the most important industries in any economy.
Without it, goods would not be able to reach their destination and people would have no way of getting from place to place.
In fact, transportation is the backbone of almost every business, as it's how they get their products to market.
Transportation is a huge industry that has seen a lot of growth in the past decade.
With the rise of e-commerce, people are buying more products online than ever before and need a way to get them delivered to their homes.
This means that transportation businesses are becoming more and more popular.
So what do you need to know about transportation? Here are some of the top transportation business ideas:
1. Start a Taxi Service
The transportation industry is highly competitive, with many companies offering taxi services.
However, there are still many untapped markets that you can explore.
If you have a car and some spare time, you might want to consider starting your own taxi service.
This will require some capital investment on your part, but it could be worth it in the long run if you do it right.
The first thing that you need to do when starting a taxi service is to choose an area where there's a lot of demand for cars.
You don't want to end up wasting money by driving around endlessly without getting any calls for rides.
Make sure that there are plenty of restaurants and hotels nearby so that people will need taxis when they're finished eating or drinking at night.
You should also consider areas with lots of tourists or where there are lots of businesses such as office buildings or shopping malls where people spend their days during weekdays.
---
Related: 20 Most Profitable Construction Business Ideas
---
2. Start a Moving Van Business
Moving van businesses are a great way to start a business because they are easy to set up and don't require much overhead.
You can also start this business with very little money, which is something many people want.
The best thing about starting a moving van business is that it doesn't require much in the way of startup money or equipment.
You can rent vans for your business if you don't want to invest in them. You can also buy used vans if you want to save money on buying new ones.
Start by renting or buying a few trucks from local dealerships and then advertise your services in local papers and online advertising sites like Craigslist and Facebook.
Once you have enough customers, you can start making more money by owning your own vehicles and getting better rates on insurance and other expenses that come with owning vehicles for personal use
3. Become an Uber or Lyft driver
If you're looking for transportation business ideas, consider becoming an Uber or Lyft driver.
Both companies allow you to earn money by driving people around town in your own car.
They allow people to sign up as drivers, and make money by picking up passengers in their own cars.
Since these companies are growing so rapidly, it's easy to see why so many people are trying to get in on the action.
Becoming an Uber or Lyft driver is a great way to make money on your own schedule.
However, there are a few things you should know before you make the leap into this business idea.
---
Related: 20 Most Profitable Real Estate Business Ideas
---
4. Start an Airport Shuttle Service
The airport shuttle business is a great way to get started in the transportation industry.
You don't need a large fleet of vehicles or lots of money to get started.
If you have a car and some time, you can make some good money providing rides to and from the airport.
An airport shuttle service is not only profitable but it's also easy to manage.
The biggest challenge is finding enough passengers to keep your business afloat.
Once you have enough customers, you can set your own schedule and work as many hours as you want each week.
5. Medical Emergency Transportation
If you have a vehicle, then you can start this kind of business.
You will be providing ambulance services to those who need it.
This type of service will be in high demand, especially in densely populated areas where people may need medical attention at any time during the day or night.
Medical emergency transportation is one of the best transportation business ideas because it is very profitable and can be done from home.
One thing to keep in mind when starting this business is that you will need to have a medical background and certification in order to be able to transport patients, which can be obtained through training courses.
---
Related: 16 Profitable Lash Business Ideas
---
6. Owner/Operator Trucking
If you have your own truck and want to make money by delivering goods, then this is the way to go.
You can either lease or purchase a truck from a dealer and start making money right away.
This is also known as owner operator trucking because it is where the owner will drive his or her own vehicle for work.
Truckers can also earn a lot of money by hiring other drivers to work for them, which is known as owner-operator trucking.
This allows them to be their own boss while still making money through the rental costs of their vehicles and the wages paid to their employees.
7. Boat Transportation
Boats are one of the most popular transportation methods for tourists and locals alike.
The best part about boats is that you can get from one place to another in just a couple of hours.
Boats can be used for various purposes, including transportation, tourism, recreation and fishing.
If you want to start a boat transportation business, then you need to make sure that you have the right equipment and licenses.
You should also find out if there is any competition in your area before starting up your business.
Once you have done all this, then you can get started on your boat transportation business.
8. Start a Limousine Company
If you're looking for a business idea that will help you build a successful future, then you should consider starting a limousine company.
It's fairly simple and easy to start, especially if you already have a vehicle that can be used as a limo.
However, if you don't have one yet, it may still be possible to get one from an individual who wants to sell his or her car because he or she is in need of money.
You can also rent one for a few months until you can buy one for yourself or have enough savings to purchase it outright.
The cost of running the business is low compared with other businesses such as restaurants and retail stores because there aren't many expenses associated with running it.
You don't need employees because all the work can be done by yourself.
All you need is your own time and effort, which is why this kind of business is perfect for people who want to earn extra income while also having free time during their off-hours when they don't have any clients booked.
---
Related: 15 Profitable Drone Business Ideas
---
9. Start a Cargo Shipping
If you are looking for a great business idea, then consider starting a cargo shipping business.
With the growing popularity of e-commerce and globalization, there is an increased demand for cargo shipping services.
If you are not familiar with it, cargo shipping is the process of transporting goods from one place to another using trucks, trains, ships or aeroplanes.
It is used to transport all kinds of products including food items, clothing and electronics.
This is one of the largest types of customers that use cargo shipping services because they need to send their products to other countries where they want to sell them or open new branches in other countries.
These companies usually have a lot of money so if you offer them cheaper rates than your competitors then they will surely come to you first.
10. Distribution Service
A distribution service is a transportation business idea that involves collecting and distributing goods from one place to another.
You could be a wholesaler, retailer or manufacturer.
Distribution services can be as simple as driving around to local stores with your own truck and delivering their orders.
You'll need to have a good grasp of how the industry works and what's involved in distributing products.
You'll need to work out the details of how you want to run your business before you get started.
It's important to know what kind of products you want to distribute and where they will come from.
You should also consider how much money you want to invest in starting up your business, as well as how much time it will take for you to get started.
11. Freight Forwarding Business
Freight forwarding is a business that has been around for many years.
It is a service that allows businesses to move goods from one place to another by using a freight forwarder.
The freight forwarder will handle all aspects of the shipment, including booking the space on the plane or train.
Making sure everything is properly packed and prepared for transport, and even helping with customs procedures when necessary.
The great thing about this type of business is that it can be very lucrative if you know what you're doing.
However, it's also very competitive, which means that there is plenty of room for new players in this field who are willing to work hard at building up their client base.
12. Expedited Freight Services
One of the most popular transportation business ideas is to start an expedited freight service.
This type of business is especially well-suited for small-to-medium size businesses looking to grow their business or entrepreneurs who want to run their own business without having to invest too much money or time into it.
Expedited freight services are trucking services that provide rapid movement and delivery of goods from one place to another.
These are usually delivered by special trucks equipped with GPS tracking systems and other advanced technology that makes it easy for customers to track their shipments online.
Unlike other businesses where you need a lot of capital upfront, starting an expedited freight service only requires you to have a good trucking company license and insurance.
You can also partner up with other trucking companies in order to expand your fleet and offer more services at competitive prices.
13. Courier Service
If you're a driver then you can start with a courier service.  You can deliver packages and other items to people.
The good thing about this business is that it will not be hard for you to find clients because there are a lot of businesses around the country that need to send out their products to different parts of the country.
You can start with just one car or truck and hire some people who have cars so that they can help you transport goods from one place to another.
There are also companies who offer services like these, so if you want to get into this kind of business, then talk to them first before starting one on your own.
14. Freight Shipping Services
Another type of transportation business idea is freight shipping services.
This means that you will be transporting goods from one location to another by using trucks and other vehicles that are used for transportation purposes only.
This kind of business is very profitable because there are many companies who need their goods shipped from one place to another and they would want to use someone who has experience in this field so that they will not lose money when something happens during transit.
15. Local Delivery Service
If you can't get enough of the Amazon Prime Now delivery service, it might be time to consider starting your own local delivery service.
Many people are interested in having same-day delivery of their orders and there's a lot of demand for this type of business.
The best part is that you don't have to have a large fleet of vehicles or employees.
You just need to buy a van, get some insurance and get started.
Another great thing about this business idea is that you can choose what products to deliver.
You don't need to carry as many products as Amazon does, so if you find that one product line isn't selling as well as others, you can always drop it and focus on another product line instead.
16. Heavy Haul Trucking Company
If you have a love for the open road and a desire to make money, starting a heavy haul trucking company might be the right choice for you.
Heavy haul trucks are designed to transport extremely heavy loads. They are typically used in construction, mining, and even agriculture.
Heavy haul companies can be very lucrative businesses if they are managed properly.
Make sure that your application meets all federal and state requirements for hauling commercial goods over public highways.
These laws vary from state to state so check with your local Department of Motor Vehicles (DMV) for more information about getting your license in your area.
Get insurance coverage for your business before it starts operating by contacting an insurance agent who specializes in commercial vehicles and cargo liability insurance coverage.
17. Charter Bus Service
A charter bus is a vehicle that is rented or leased for the purpose of transporting passengers or cargo.
Charter buses are often used to transport groups of people who want to go on vacation together or attend an event such as graduation or a sporting event.
They are also used by companies and organizations that need to transport large groups of people from one location to another.
To get started, you'll need to find an insurance carrier that sells business auto policies, which will protect you from liability and property damage claims.
You'll also want to purchase a commercial auto policy, which will cover any vehicles used in your bus operation.
Next, you need to find a place to park your buses and arrange for storage of all the extra gear (tools, spare parts).
You may also want to consider hiring security personnel for when passengers are on board.
Finally, you'll need to advertise your services so people will know where they can find you when they need transportation services.
18. Start a Travel Agency
A travel agency can be very profitable if you have the right resources and skills in place.
You need to know how to book flights, find hotels, and even organize tours and other activities.
You'll also need to be familiar with all the ins and outs of the travel industry: how airlines work, what's included in a fare, what amenities are offered by different hotels and so on.
If you're interested in starting a travel agency, it's best to start small at first — perhaps offering only one or two destinations at first — then expand as your customer base grows.
19. Start a Car Rental Business
Car rental businesses are one of the most popular transportation business ideas.
Car rental companies provide vehicles to their customers on a short-term basis, and they charge a fee for the use of their cars.
Car rental businesses are usually run by individuals or small companies that rent out their own vehicles.
However, some car rental companies have been established as franchises in many states across the country.
If you want to start a car rental business, it is important to know about the different types of equipment and services that are provided by such organizations.
20. Garbage Pickup and Disposal Service
Garbage pickup and disposal is a necessity for all households and businesses.
But did you know that you can start a garbage pickup and disposal business? It's true!
If you have the right equipment and skills, you can start a garbage collection service and make money doing so.
Buy or lease a truck. A garbage truck is essential for running your business.
You will need one to transport your customers' trash from their homes to your dumpster or landfill.
You may also need a smaller truck to transport the trash from your dumpsters to the landfill.
If you don't want to buy a new truck, consider leasing one instead.
Leasing allows you to avoid high up-front costs associated with purchasing vehicles, while still providing reliable transportation for your business operations.