Small businesses are the heart of any economy. They employ more than a million people throughout the world, and they also help in boosting the economy of a country.
Kenya is one of those countries that has seen a great increase in small businesses over the years.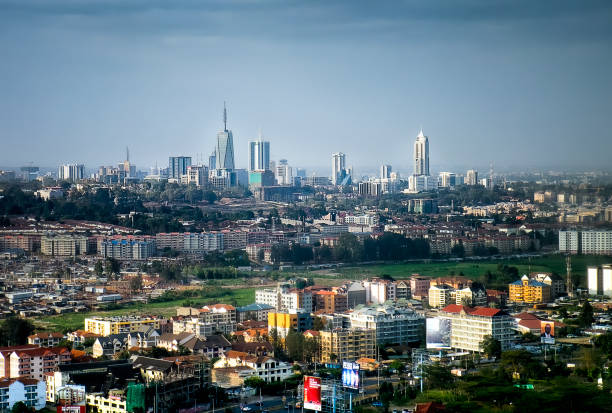 In fact, many people think that starting and running a small business is much easier than working for someone else.
There are numerous benefits to owning your own business, but there are also some drawbacks as well.
For example, if you don't have enough capital to invest in your business, it might not be profitable at all.
With so many different types of small businesses out there, it can be hard to choose which one is right for you.
---
Related: 18 Most Lucrative Small Business Ideas in Kenya
---
20 Untapped Business Ideas in Kenya
Opening up a new business is both a challenging and exciting time.
As with any new venture, there will be obstacles to overcome, such as capital investment and market research.
However, this is also the time in which you are able to shape the business in your own unique way.
When starting up a business in Kenya, many entrepreneurs start with small-scale businesses that offer low investment amounts.
In order to help you get started, we've put together an article on some of the best untapped small business ideas in Kenya – enjoy!
1. Become a Real Estate Agent
Investing in real estate in Kenya and across the world is one of the most popular ways to build wealth.
Even during the recession and even when people are losing their homes, people's money still seems to flow into real estate.
If you want to be part of this lucrative industry, then becoming a real estate agent is a good start.
The amount of money you earn as a real estate agent depends on how much effort you put into your job.
Some agents make over 6 figures while others barely make enough to pay their bills.
One thing we like about being a real estate agent is that you can work for yourself and set your own hours.
This means you get maximum flexibility and more time to spend with your family and friends.
However, the downside of being a real estate agent is that it requires you to have a large network of buyers and sellers who trust you and your services.
You'll also need to invest some money into marketing yourself as an expert in the field and getting certified by local associations.
2. Brick Making Business
Bricks and blocks are the building blocks of the construction industry.
They are used to build walls, foundations, and even part of the structure of a building. Making bricks is not an easy job.
It requires hard work and patience, but it can be done by anyone without any special skills or training.
The market for bricks is in constant demand with an ever-growing population and an increasing number of houses being built.
If you are interested in starting a brick-making business, then you will need to open your own production facility where you can produce and mould bricks that can be sold to local contractors, home builders, and homeowners.
3. Start Organic Farming
Agriculture is one of the most profitable small businesses in Kenya as it does not require a lot of capital to start.
As long as you have enough land, water, seeds, and a good knowledge of farming techniques, you can turn your farm into a money-making machine within weeks or months.
Also, you can decide to specialize in organic farming if you want to increase your profits even more by targeting health-conscious customers who prefer organic foods over conventional foods that are produced using chemicals.
4. Organic Food Shop
In case you don't have enough resources or expertise to start your own farm, another great way to get into this business is by opening an organic food shop where you can sell fresh produce directly to customers.
You should also consider stocking other products such as honey, eggs, and meat from other farmers too so that you can provide customers with a wide variety of options.
5. Sale of Mobile Phone Accessories
Mobile phones have become a necessity in Kenya. They are now an integral part of our lives and they also help in carrying out different tasks.
The increasing use of mobile phones has led to an increase in demand for accessories that help make life easier for users.
The sale of mobile phone accessories is one of the most profitable businesses that anyone can start in Kenya.
If you are looking for a business to start, consider this one.
You can start this business with about Kshs 3,000 and grow it into a very successful business.
The best location to set up your business is an area with high human traffic.
You can set up your shop along Moi Avenue, Biashara Street, River Road, and Tom Mboya Street.
6. Mobile Phone Repairs
If you have always had a passion for mobile phone repairs, then this is a great time to start making money from it.
Mobile phones are one of the most important electronic gadgets today, and there is no single person who doesn't own a mobile phone today.
There are so many brands and models to choose from, and this means that there will always be something to do when it comes to repairing these electronics.
This is even made better by the fact that it costs very little to set up a mobile phone repair shop.
Just invest in spare parts and tools that you will be used to repair the phones, then open your shop at a strategic location near where potential clients work or stay.
7. Open an M-Pesa Shop
M-Pesa is one of the most popular mobile money transfer services in the world. M-Pesa allows users to easily make payments and other transactions.
M-Pesa shops are becoming increasingly popular in Kenya, and they are a great business to start.
You can easily get a license to open an M-Pesa shop, and you can make profit margins of about 20% on each transaction.
This is because M-Pesa pays you a commission of about 2% to 5% for every transaction that you make.
So, if you handle 100 transactions in a day, your commission will be KSh 500.
You can further increase your profit margins by selling goods and services at your M-Pesa shop.
8. Open a Music and Movie Store
You should definitely consider opening a music and movie store if you have a passion for movies, music and entertainment.
This business idea is less capital intensive than other businesses as you don't need to hire employees or rent a shop.
You can start this business from home or in a small space and watch it grow.
You will be required to have a good internet connection, laptop, and basic software.
Once you have this setup, you can either create your own movie or music collection or partner with an already established movie and music company.
To start, you can sell your items on social media but as you grow, you will be able to get more traffic by creating your own website.
The bottom line is that many people prefer buying physical copies of their favourite music rather than downloading the same online.
Another advantage of starting this kind of business is that it requires minimal capital and space to set up.
9. Liquid Soap Production
Soap is a product that is used in our day-to-day activities in our homes, workplaces, and other social places.
There are many types of soaps but the demand for liquid soap has greatly increased over the years.
Liquid soap can be used for washing cars, dishes, clothes, and even for bathing.
The demand for liquid soap has thus led to an increase in the number of companies producing this type of soap in Kenya.
The good thing is that you can also start your own business producing liquid soap and you will be assured of a ready market as people use this product on a daily basis.
10. Open a Car Wash
Opening a car wash business is one of the small business ideas in Kenya that can give good returns on investment.
Although there are many other options when it comes to starting a business, this one is one of the most lucrative.
The reason for this is because cars are an essential part of everyday life and cannot be done away with just as like that.
The car wash business is one that ensures steady income because you would be providing a service that has to be done over and over again.
A lot of people in Kenya don't want to get their hands dirty, therefore they prefer to wash their cars at these car washes instead.
The best part about this business is that it does not require much capital to start up.
11. Start a Car Rental Business
Starting a car rental business can be an expensive venture.
However, if you start a car rental business focusing on wedding cars, limousines, or vintage cars, you can reduce your cost significantly.
This is because fewer people are starting such businesses and there is still a huge demand for them.
Kenya has several high-profile weddings every year and the number keeps on increasing with time as more people get married at old age.
As such, the wedding car rental business in Kenya is ever-growing and profitable.
The best way to go about this business is to start by looking for very few quality cars and then focus on providing quality services at affordable costs to clients.
12. Open a Bakery Store
There are not enough bakery stores in Kenya. This is an opportunity for you to start a business that will manufacture bread for the market.
The demand for bread is higher than the supply.
In addition to bread, you can also produce other bakery products like cakes, cookies, and pastries.
Many people in Kenya are willing to pay money to buy baking products.
You can also supply your products to supermarkets and retail shops which have huge demand as well.
13. Start Selling Second Hand Clothes
If you're looking for a small business idea in Kenya, then you should consider second-hand clothes.
The clothing industry is a highly competitive one, but it's also a very lucrative one.
People will always need clothes, no matter the season or occasion.
If you keep up with trends, you can make money buying and selling clothes in Kenya.
Gone are the days when second-hand clothes were a preserve for the destitute.
The Kenyan market has now grown and people are making good money selling used clothing.
You can start a small business by buying bales of second-hand clothes, and selling them either retail or wholesale.
Find out where you can get cheap and quality second-hand clothes.
14. Start a Laundry Business
Laundry is a booming business in Kenya and it should be.
The high cost of living means that not many people can afford to buy their own washing machines.
Besides, there are so many students and young professionals in Kenya who are always busy with school or work and don't have time to wash their clothes.
For this reason, starting a laundry business in Kenya is one of the most profitable businesses you can get into.
You'll earn money from your customers every day as long as you do a good job. The best part is that they will come back for more!
15. Open a Spare Parts Store
This is a business idea that will only work in areas where there are many cars, a large number of car owners and where the economy is doing well.
If your area meets these criteria, you could consider opening a spare parts store.
The trick to making this business successful is to ensure that you are selling only original spare parts.
This means ensuring that you get supplies from some of the best brands in the market.
To make this business succeed, you need to know your spare parts very well.
You should also be aware of the prices charged by different dealers and how to get stock at competitive prices.
Having a good relationship with suppliers will go a long way in helping your spare parts business succeed.
16. Open a Small Restaurant
Starting a restaurant could be another very profitable small business idea in Kenya especially if you choose the right location and market it well to the right people.
However, be aware that starting a restaurant can be very expensive especially if you want to do it right with proper seating and décor.
You only need to rent or lease a small place and buy cooking utensils and food ingredients to start a restaurant business in Kenya.
To attract more customers, offer better food at reasonable prices than other restaurants.
Also, try to make the restaurant environment conducive for diners by playing good music and providing quality service.
After all, customers will come back if they enjoy their experience there the first time.
17. Open a Sports Betting Agency
Kenya is well known for its love of sports, especially soccer.
Opening a sports betting agency is a viable small business idea in Kenya that you can start with little capital and grow into a huge business.
In recent years, sports betting has grown significantly in Kenya, especially after the introduction of online sports betting platforms like Mcheza and Sportpesa.
The industry has grown to such an extent that SportPesa alone has recorded Kshs. 13 billion (approx. $130 million) as revenue from its operations in Kenya.
In order to stand out from the competition, you will need to offer more than just betting services.
You can use your betting agency to sell other products like airtime, pay-television subscriptions, and mobile money transfers.
The requirements for starting this business are; a shop where customers can come and place their bets, computers connected to the internet, betting software from any of the major operators, and cashiers who understand how to operate the systems.
You should also ensure that your shop is located near key places like bus terminus and shopping malls in order to attract many customers.
21. Provide Consultancy Services
If you have some professional skills or expertise in any field, you should consider starting a consultancy business where clients pay you for your advice and guidance on their issues.
In addition, if your advice and guidance are needed by clients when they are already facing problems, chances are high that they will be willing to pay premium rates for such services.
Start a Poultry Farm
With more than 100 million chickens in the country, poultry farming is another highly profitable business opportunity for Kenyans.
To reduce competition and increase your profits, consider starting with just chicken eggs and then go into full-scale chicken farming later on.
You can also choose to specialize in broiler chickens which mature early and grow faster than egg-laying chickens.
19. Become a Private Tutor
Become a private tutor and you could be making money from your home by teaching students subjects you are good at.
If this sounds like you, then becoming a private tutor is a great way to make some extra cash from the comfort of your own home.
To get started, all you need is a few pupils willing to pay for your services and a space in which to teach them.
If you advertise your services online (on social media or on classified advertising sites like Gumtree), it's important that you have your own website as well, with contact details or an inquiry form.
This gives potential customers confidence that they can reach you easily if they wish to discuss anything before booking their child's lesson.
20. Open a Cosmetics Store
The cosmetics industry is one of the largest around the world and continues to grow, with a significant amount of opportunities for small business owners.
If you are interested in opening a business selling makeup and other cosmetic products, here's how.
Decide what niche market to target. There are many different types of cosmetic products, and there are many different customers who buy them.
Focus your store on a specific type of product or customer for the best chance at success.
Choose a location for your store. You can either open an online store or a physical retail location or both.
Online stores have less overhead but may not be as profitable as retail locations.
Retail locations need more capital but also offer a larger profit margin.
Obtain the proper licenses for your store. Cosmetics have certain requirements that must be met before they can be sold in a retail setting, especially if you are going to sell products that are not big-name brands and may not be familiar to consumers.
Wrapping Up
Kenya is one of the most developed countries in Africa. It is also one of the most popular destinations for tourists because of its beautiful landscape.
The country also has a promising economy with a large number of startups and small businesses.
Because of this, it has become a popular place for investors to invest in.
If you are looking for ways how to start your own business in Kenya, then you have come to the right place!
There are many small business ideas in Kenya that you can choose from. However, not all of them will be suitable for everyone.
If you are planning to start your own business in Kenya, then you need to determine which type of business you want to put up first before looking at any other options.