The wealthiest people in the world are CEOs or founders of the best-performing companies. The number of billionaires in the world is increasing over the years and as of 2020, there were 2095 billionaires in the world. Their net worth is estimated to be $1.1 billion. Below are some of the wealthiest people in the world, their net worth and the companies they head.
1. Jeff Bezos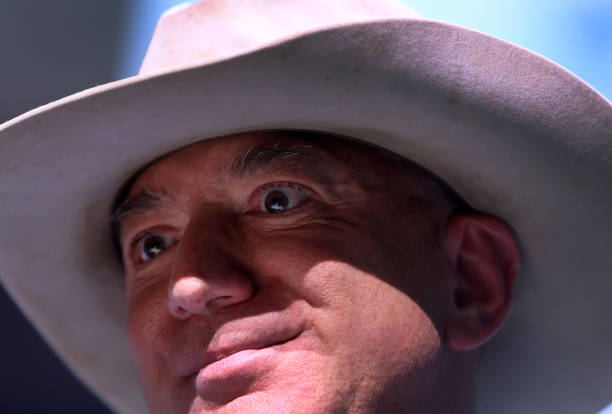 Net worth: 182 billion
Company: Amazon
Jeff Bezos has been the world's richest person since 2018. He is the founder and CEO of Amazon. He founded the company in 1996 as an online bookstore until the company started selling other items. Amazon is the world's largest eCommerce store. Jeff Bezos's networth skyrocketed in 2020 after the Covid-19 outbreak that saw many countries go into lockdowns. People were forced to order goods and have them delivered to their doorsteps.
2. Elon Musk
Net worth: $174 billion
Company: Co-founder and CEO of Tesla and SpaceX
Elon Musk is the second world's richest person. In January 2021, Musk overtook Jeff Bezos to become the word richest person until his Bitcoin investment's value declined, reverting him to the second position. He is a co-founder and CEO of Tesla, a company that is involved in the manufacture of electric cars. Elon Musk is also a founder of PayPal, an American Fintech company.  He is also a founder of SpaceX, a space exploration company. He has founded other companies like Neuralink that is developing equipment for treating paralysis and The Boring Company that drills tunnels for underground transportation.
3. Bill Gates
Net worth: 132 billion
Company: Microsoft Corporation
Bill Gates dropped out of Harvard University to go and start Microsoft, a company he founded together with Paul Allen. Their initial project was to develop new software for microcomputers. Bill Gates has also invested in other companies like Cornerstone Building Brands and Berkshire Hathaway, Diageo equity, Arch Capital Group and Sika AGEquity. He has served in the position of Berkshire Hathaway as a board chair since 2008. Gates and his wife co-chair Bill & Melinda Gates Foundation that is involved in fighting malaria and polio.
4. Bernard Arnault
Net worth: $115 billion
Company: Chairman and CEO of LVMH
Bernard Arnault, a French billionaire is a CEO and chairman of LVMH, a company that deals with luxury goods. The company owns brands like Louis Vuitton and Givenchy. The company acquired Tiffany & Co. a jeweler company for 15 billion. He has also invested in Christian Dior SE, a holding company of the LVMH.
5. Mark Zuckerberg
Net worth: $97 billion
Company: Founder and CEO of Facebook
Mark Zuckerberg is the founder and CEO of Facebook. He started the company while at Harvard University with his friends Eduardo Saverin, Dustin Moskovitz and Chris Hughes. He dropped out of the university to focus on his startup. Facebook hosts other social media and communication platforms like Instagram and WhatsApp. Most of the funds are generated through advertising on these platforms. He and his wife Priscilla Chan founded and co-chair the Chan Zuckerberg Initiative that is promoting education and criminal justice in the U.S.
6. Larry Page
Net worth: $93.6 billion
Company: Co-founder of Alphabet
Larry Page is one of the founders of Google which he founded with Sergey Brin. The two initiated the idea while in their room while at Stanford University. Initially, they developed a search engine known as BackRub which could analyze backlinks. They ditched it and went ahead to found Google. Google later purchased Android Inc. in 200 and YouTube in 2006. Google is a subsidiary company of Alphabet. Larry Page served as the CEO of Alphabet from 2015 and 2019.
7. Warren Buffet
Net worth: $91.9 billion
Company: Berkshire Hathaway
Warren Buffet is a renowned investor. His first encounter with Berkshire Hathaway was back in 1965 when he first bought its shares. He became the largest shareholder. The company began investing in insurance. Most of Warren Buffet's wealth is from investing in company shares. He only buys shares from companies he understands well like IBM. He is very skeptical, ensuring that he takes only calculated risks and that is why he does not invest in cryptocurrencies. He owns companies like Geico, Kraft Heinz and Dairy Queen.
8. Sergey Brin
Net worth: $90.5 billion
Company: Co-founder Alphabet
Sergey Brin is the co-founder of Alphabet, a company he founded together with Larry Page. Google is a subsidiary of Alphabet. The two founded the company in 1998. Google is a search engine and is involved in other services like Google Maps, Google Docs, Google Drive, Google Chat and Google Meet. It has also invested in the development of smartphones, computers, and tablets. He has spent significant time focusing on Alphabet's laboratory that is developing self-driving cars.
9. Steve Ballmer
Net worth: 91.9 billion
Company: Former Microsoft CEO
Steve Ballmer was the CEO of Microsoft from 2000 to 2014. He dropped out of Stanford University's MBA program before he was hired by Bill Gates to head Microsoft. He was the second person to become a billionaire in the U.S after working in a company he did not found.