Wendy's is one of the largest fast food chains in the world with more than 6,500 locations in North America and around 100 other countries. Common menu items include the French fry, Wendy's chili, and chicken nuggets.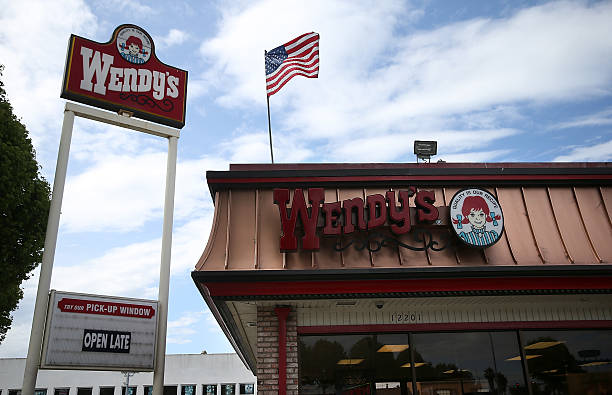 Wendy's has a variety of dishes on their menu and there is something for everyone. Their prices are pretty affordable and if you want to save money then they offer dollar meals that include a drink, fries and sandwich or salad.
Some of the items on their menu include: Frosties, Chili and Cheese Tater Rounds, Grilled Chicken Sandwich, Jr. Cheeseburger Deluxe, Crispy Chicken Strips, Spicy Buffalo Chicken Sandwich, Shrimp Po'Boy Jr., Baconator Double with Cheese
Check Out McDonald's Menu Prices in USA
Their burgers range from $1 up to $5 for the Double Bacon Deluxe Burger. They also offer sandwiches made with either grilled or crispy chicken fillets which range from $3 up to $5 for the Grilled Chicken Sandwich.
Wendy's Menu Prices USA 2021
Wendy's Chicken Sandwiches Menu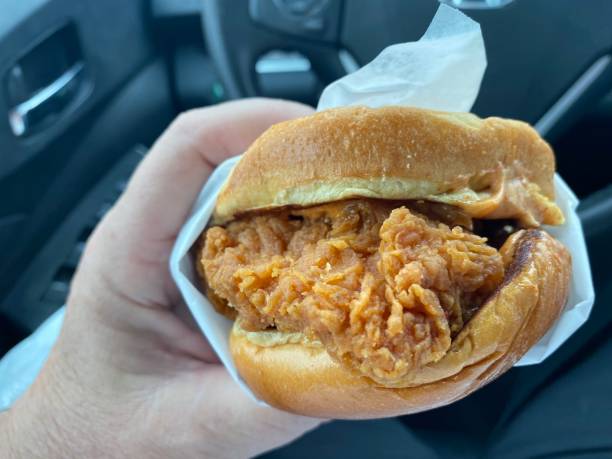 | Menu Items | Calories | Prices |
| --- | --- | --- |
| Classic Chicken Sandwich | 490Cal | $5.49 |
| Classic Chicken Sandwich – Combo | Varies | $8.89 |
| Spicy Chicken Sandwich | 500Cal | $5.49 |
| Spicy Chicken Sandwich – Combo | Varies | $8.89 |
| Grilled Chicken Sandwich | 350Cal | $5.49 |
| Grilled Chicken Sandwich – Combo | Varies | $8.89 |
| Asiago Ranch Classic Chicken Club | 630Cal | $6.49 |
| Asiago Ranch Classic Chicken Club – Combo | Varies | $9.89 |
| Spicy Asiago Ranch Club | 630Cal | $6.49 |
| Spicy Asiago Ranch Club – Combo | Varies | $9.89 |
| Grilled Asiago Ranch Chicken Club | 490Cal | $6.49 |
| Grilled Asiago Ranch Chicken Club – Combo | Varies | $9.89 |
| Crispy Chicken BLT | 420Cal | $2.89 |
| Crispy Chicken Sandwich | 340Cal | $2.29 |
| Crispy Chicken Sandwich – Combo | Varies | $4.00 |
| Spicy Jalapeño Popper Sandwich | 600Cal | $6.69 |
| Spicy Jalapeño Popper Sandwich – Combo | Varies | $10.09 |
| Classic Jalapeño Popper Sandwich | 600Cal | $6.69 |
| Classic Jalapeño Popper Sandwich – Combo | Varies | $10.09 |
| Grilled Jalapeño Popper Sandwich | 460Cal | $6.69 |
| Grilled Jalapeño Popper Sandwich – Combo | Varies | $10.09 |
| Classic Big Bacon Cheddar Chicken | 810Cal | $6.89 |
| Classic Big Bacon Cheddar Chicken Combo | Varies | $10.29 |
| Spicy Big Bacon Cheddar Chicken | 810Cal | $6.89 |
| Spicy Big Bacon Cheddar Chicken Combo | Varies | $10.29 |
| Grilled Big Bacon Cheddar Chicken | 670Cal | $6.89 |
| Grilled Big Bacon Cheddar Chicken Combo | Varies | $10.29 |
Wendy's Hamburgers Menu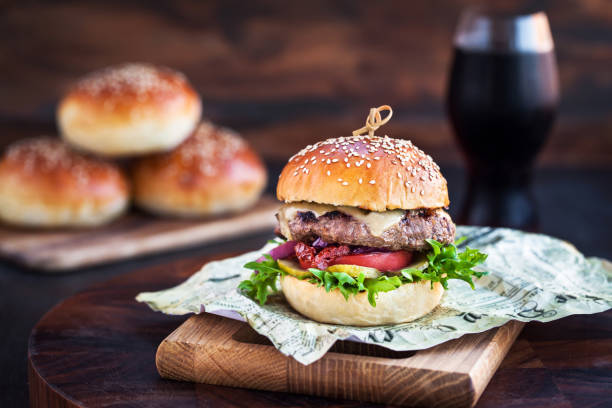 | Menu Items | Calories | Prices |
| --- | --- | --- |
| Dave's Single | 590Cal | $4.89 |
| Dave's Single – Combo | Varies | $8.29 |
| Dave's Double | 860Cal | $5.89 |
| Dave's Double – Combo | Varies | $9.29 |
| Dave's Triple | 1160Cal | $6.89 |
| Dave's Triple – Combo | Varies | $10.29 |
| Baconator | 960Cal | $7.19 |
| Baconator – Meal | Varies | $10.59 |
| Son of Baconator | 630Cal | $5.49 |
| Son of Baconator – Meal | Varies | $8.89 |
| Big Bacon Classic | 650Cal | $5.99 |
| Big Bacon Classic – Combo | Varies | $9.39 |
| Big Bacon Classic Double | 920Cal | $6.99 |
| Big Bacon Classic Double – Combo | Varies | $10.39 |
| Big Bacon Classic Triple | 1220Cal | $7.99 |
| Big Bacon Classic Triple – Combo | Varies | $11.39 |
| Jr. Bacon Cheeseburger | 370Cal | $2.89 |
| Jr. Bacon Cheeseburger – Combo | Varies | $4.00 |
| Jr. Cheeseburger Deluxe | 350Cal | $2.69 |
| Jr. Cheeseburger | 290Cal | $2.29 |
| Jr. Cheeseburger – Combo | Varies | $4.00 |
| Jr. Hamburger | 250Cal | $1.79 |
| Double Stack | 410Cal | $2.79 |
| Double Stack – Combo | Varies | $4.00 |
| Bacon Double Stack | 450Cal | $3.79 |
| Bacon Double Stack – Combo | Varies | $5.00 |
| Bourbon Bacon Cheeseburger | 710Cal | $5.99 |
| Bourbon Bacon Cheeseburger Combo | Varies | $9.39 |
| Bourbon Bacon Cheeseburger Double | 970Cal | $6.99 |
| Bourbon Bacon Cheeseburger Double – Combo | Varies | $10.39 |
| Bourbon Bacon Cheeseburger Triple | 1280Cal | $7.99 |
| Bourbon Bacon Cheeseburger Triple – Combo | Varies | $11.39 |
| Big Bacon Cheddar Cheeseburger | 810Cal | $6.29 |
| Big Bacon Cheddar Cheeseburger Combo | Varies | $9.69 |
| Big Bacon Cheddar Cheeseburger Double | 1120Cal | $7.29 |
| Big Bacon Cheddar Cheeseburger Double Combo | Varies | $10.69 |
| Big Bacon Cheddar Cheeseburger Triple | 1420Cal | $8.29 |
| Big Bacon Cheddar Cheeseburger Triple Combo | Varies | $11.69 |
Wendy's Fresh-Made Salads Menu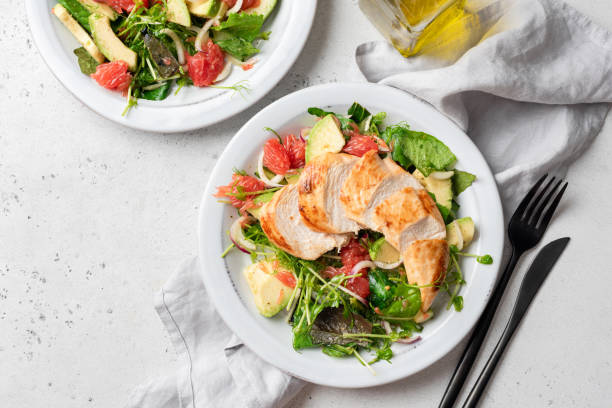 | Menu Items | Calories | Prices |
| --- | --- | --- |
| Parmesan Caesar Salad | 440Cal | $6.99 |
| Parmesan Caesar Salad – Combo | Varies | $10.39 |
| Southwest Avocado Salad | 570Cal | $7.19 |
| Southwest Avocado Salad – Combo | Varies | $10.59 |
| Taco Salad | 690Cal | $6.99 |
| Taco Salad – Combo | Varies | $10.39 |
| Apple Pecan Salad | 550Cal | $7.19 |
| Apple Pecan Salad – Combo | Varies | $10.59 |
| Jalapeño Popper Salad | 660Cal | $6.99 |
| Jalapeño Popper Salad – Combo | Varies | $10.39 |
Wendy's Nuggets Menu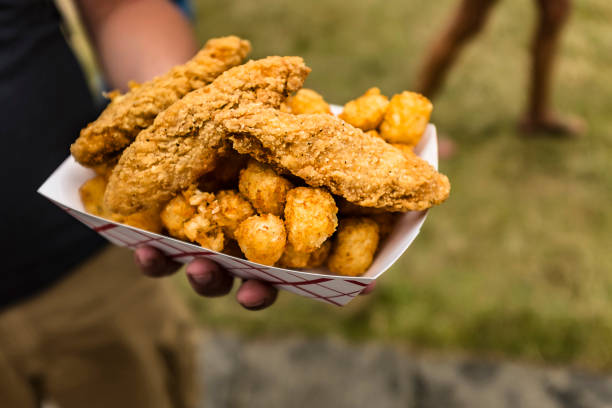 | | | |
| --- | --- | --- |
| 4 Pc. Crispy Chicken Nuggets | 180Cal | $1.99 |
| 6 Pc. Crispy Chicken Nuggets | 270Cal | $2.69 |
| 10 Pc. Crispy Chicken Nuggets | 450Cal | $4.39 |
| 10 Pc. Crispy Chicken Nuggets – Combo | Varies | $7.59 |
| 4 Pc. Spicy Chicken Nuggets | 190Cal | $1.99 |
| 6 Pc. Spicy Chicken Nuggets | 280Cal | $2.69 |
| 10 Pc. Spicy Chicken Nuggets | 470Cal | $4.39 |
| 10 Pc. Spicy Chicken Nuggets – Combo | Varies | $7.59 |
Wendy's Breakfast Menu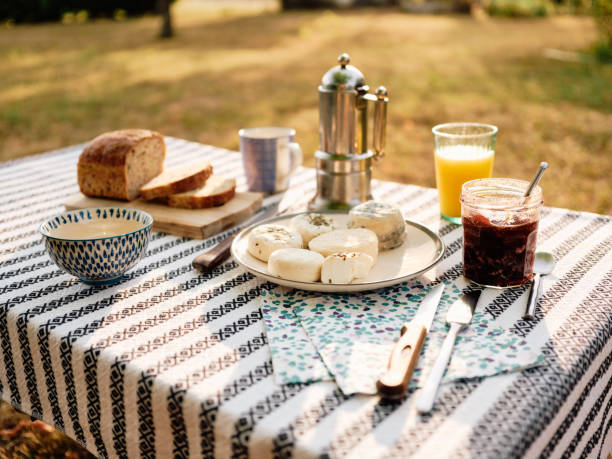 | | | |
| --- | --- | --- |
| Breakfast Baconator | 730Cal | $3.99 |
| Breakfast Baconator Combo | Varies | $5.99 |
| Classic Sausage, Egg & Cheese Sandwich | 500Cal | $3.39 |
| Classic Sausage, Egg & Cheese Sandwich Combo | Varies | $5.39 |
| Classic Bacon, Egg & Cheese Sandwich | 320Cal | $3.39 |
| Classic Bacon, Egg & Cheese Sandwich Combo | Varies | $5.39 |
| Sausage, Egg & Cheese Burrito | 340Cal | $1.39 |
| Sausage, Egg & Cheese Biscuit | 610Cal | $2.99 |
| Sausage, Egg & Cheese Biscuit Combo | Varies | $4.99 |
| Bacon, Egg & Cheese Biscuit | 420Cal | $2.99 |
| Bacon, Egg & Cheese Biscuit Combo | Varies | $4.99 |
| Honey Butter Chicken Biscuit | 500Cal | $3.19 |
| Honey Butter Chicken Biscuit Combo | Varies | $5.19 |
| Honey Butter Biscuit | 310Cal | $0.99 |
| Sausage Biscuit | 470Cal | $1.39 |
| Maple Bacon Chicken Croissant | 560Cal | $3.99 |
| Maple Bacon Chicken Croissant Combo | Varies | $5.59 |
| Sausage, Egg & Swiss Croissant | 600Cal | $3.59 |
| Sausage, Egg & Swiss Croissant Combo | Varies | $5.59 |
| Bacon, Egg & Swiss Croissant | 410Cal | $3.59 |
| Bacon, Egg & Swiss Croissant Combo | Varies | $5.59 |
| Fresh Brewed Coffee | 5Cal | $1.39 |
| Fresh Brewed Coffee | 5Cal | $1.69 |
| Fresh Brewed Decaffeinated Coffee | 0Cal | $1.39 |
| Fresh Brewed Decaffeinated Coffee | 0Cal | $1.69 |
| Cold Brewed Iced Coffee | 15Cal | $2.39 |
| Cold Brewed Iced Coffee | 25Cal | $2.69 |
| Vanilla Frosty®-ccino | 210Cal | $2.69 |
| Vanilla Frosty®-ccino | 310Cal | $2.99 |
| Chocolate Frosty®-ccino | 220Cal | $2.69 |
| Chocolate Frosty®-ccino | 310Cal | $2.99 |
Wendy's Fries & Sides Menu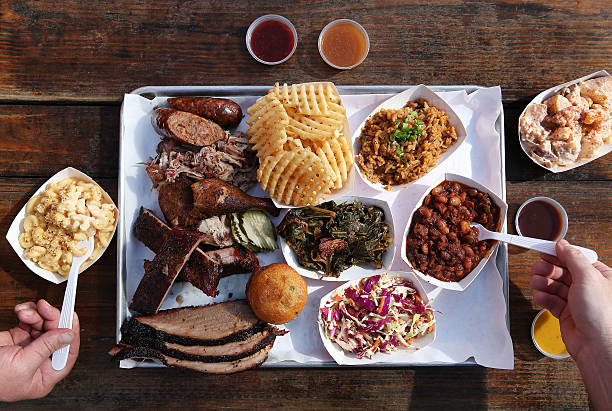 | | | | |
| --- | --- | --- | --- |
| French Fries | Jr | 210Cal | $1.99 |
| French Fries | S | 260Cal | $2.39 |
| French Fries | M | 350Cal | $2.89 |
| French Fries | L | 470Cal | $3.09 |
| Baconator Fries | | 460Cal | $3.99 |
| Chilli Cheese Fries | | 520Cal | $3.89 |
| Cheese Fries | | 440Cal | $3.49 |
| Chilli | S | 240Cal | $2.49 |
| Chilli | L | 340Cal | $3.29 |
| Sour Cream and Chive Baked Potato | | 310Cal | $3.09 |
| Plain Baked Potato | | 270Cal | $2.69 |
| Bacon Cheese Baked Potato | | 440Cal | $3.69 |
| Chilli & Cheese Baked Potato | | 500Cal | $3.69 |
| Cheese Baked Potato | | 450Cal | $3.39 |
| Pub Fries | | 480Cal | $4.19 |
| Apple Bites | | 35Cal | $1.49 |
| Strawberries | | 20Cal | $1.89 |
Wendy's Frosty Menu
| | | | |
| --- | --- | --- | --- |
| Classic Chocolate Frosty | Jr | 200Cal | $1.79 |
| Classic Chocolate Frosty | S | 350Cal | $2.29 |
| Classic Chocolate Frosty | M | 470Cal | $2.49 |
| Classic Chocolate Frosty | L | 590Cal | $2.79 |
| Vanilla Frosty | Jr | 190Cal | $1.79 |
| Vanilla Frosty | S | 340Cal | $2.29 |
| Vanilla Frosty | M | 450Cal | $2.49 |
| Vanilla Frosty | L | 570Cal | $2.79 |
Wendy's Beverages Menu
| | | | |
| --- | --- | --- | --- |
| Soft Drinks | S | Varies | $2.19 |
| Soft Drinks | M | Varies | $2.59 |
| Soft Drinks | L | Varies | $2.89 |
| Pineapple Mango Lemonade | S | 240Cal | $2.79 |
| Pineapple Mango Lemonade | M | 390Cal | $3.19 |
| Pineapple Mango Lemonade | L | 470Cal | $3.49 |
| Tropical Berry Lemonade | S | 230Cal | $2.79 |
| Tropical Berry Lemonade | M | 390Cal | $3.19 |
| Tropical Berry Lemonade | L | 460Cal | $3.49 |
| All-Natural Lemonade | S | 190Cal | $2.79 |
| All-Natural Lemonade | M | 330Cal | $3.19 |
| All-Natural Lemonade | L | 380Cal | $3.49 |
| Strawberry Lemonade | S | 230Cal | $2.79 |
| Strawberry Lemonade | M | 380Cal | $3.19 |
| Strawberry Lemonade | L | 480Cal | $3.49 |
| Iced Tea | S | 5Cal | $2.19 |
| Iced Tea | M | 10Cal | $2.59 |
| Iced Tea | L | 10Cal | $2.89 |
| Sweet Iced Tea | S | 260Cal | $2.19 |
| Sweet Iced Tea | M | 390Cal | $2.59 |
| Sweet Iced Tea | L | 520Cal | $2.89 |
| Nestle® Pure Life® Bottled Water | | 0Cal | $1.99 |
| Fresh Brewed Coffee | S | 5Cal | $1.39 |
| Fresh Brewed Coffee | L | 5Cal | $1.69 |
| Fresh Brewed Decaffeinated Coffee | S | 0Cal | $1.39 |
| Fresh Brewed Decaffeinated Coffee | L | 0Cal | $1.69 |
| Milk | | 90Cal | $1.99 |
| Chocolate Milk | | 140Cal | $1.99 |
| Cold Brewed Iced Coffee | S | 15Cal | $2.39 |
| Cold Brewed Iced Coffee | L | 25Cal | $2.69 |
| Vanilla Frosty®-ccino | S | 210Cal | $2.69 |
| Vanilla Frosty®-ccino | L | 310Cal | $2.99 |
| Chocolate Frosty®-ccino | S | 220Cal | $2.69 |
| Chocolate Frosty®-ccino | L | 310Cal | $2.99 |
| Honest Kids® Fruit Punch | | 35Cal | $1.29 |
| Simply Orange® Juice | | 160Cal | $2.69 |
wendy's Bakery Menu
| | | |
| --- | --- | --- |
| Oatmeal Bar | 270Cal | $1.59 |
| Chocolate Chunk Cookie | 330Cal | $1.59 |
| Sugar Cookie | 330Cal | $1.59 |
Wendy's Wendy's Kids' Meal
| | | |
| --- | --- | --- |
| Kids' 4pc. Nuggets | Varies | $4.29 |
| Kids' 4pc. Spicy Nuggets | Varies | $4.29 |
| Kids' Hamburger | Varies | $3.99 |
| Kids' Cheeseburger | Varies | $4.19 |
4 for $4 Meal
| | | |
| --- | --- | --- |
| Double Stack Sandwich Meal | Varies | $4.00 |
| Jr. Cheeseburger Meal | Varies | $4.00 |
| Jr. Bacon Cheeseburger Meal | Varies | $4.00 |
| Crispy Chicken Sandwich Meal | Varies | $4.00 |
$5 Bacon Double Stack Biggie Bag
| | | |
| --- | --- | --- |
| Bacon Double Stack, 4pc Nuggets, Small Fries & Drink | Varies | $5.00 |